Crypto this Monday: Robinhood in Top 3 BTC Holders, Friend.tech Rapid Decline, and More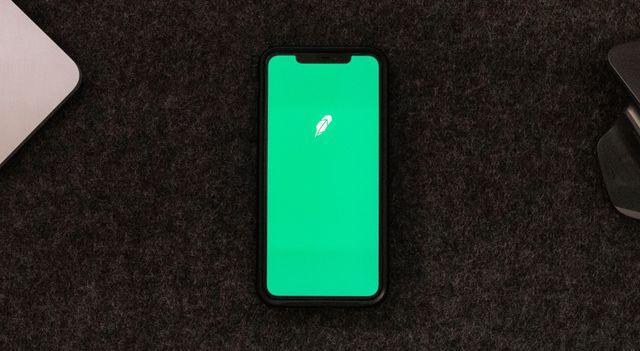 Shibarium resumes token withdrawals and bolsters network readiness
After setbacks in its initial launch, Shibarium, the Tier 2 blockchain created by the Shiba Inu team, has restarted withdrawals of tokens including ETH (COIN:ETHUSD), SHIB (COIN:SHIBUSD) and others. Lead developer Shytoshi Kusama reported that transactions can take up to 3 hours, and up to 7 days for BONE tokens (COIN:BONEUSD). The initial problems were not caused by bridge failures, but by an excessive volume of transactions. Prior to these issues, Shibarium successfully tested it, managing millions of transactions and wallets.
Binance redirects Belgian customers through Poland after regulatory challenges and imposes P2P restrictions on Russian customers
Despite the Belgian FSMA order, Binance will allow its Belgian customers to use its platform through Binance Poland. Those who do not agree will be limited to withdrawals. As the EU prepares unified rules for 2024, Binance faces regulatory hurdles in several European countries. Additionally, Binance has restricted activity for Russian customers on its P2P platform, only allowing the use of the Russian ruble for residents with Russian KYC verification. Many Russians abroad needing to convert rubles to other currencies have been affected. The move comes after the removal of sanctioned Russian banks from Binance's P2P list and amid regulatory and economic uncertainties in Russia.
Crypto exchanges exclude Russian banks under payment options sanctions
After Binance, major exchanges Bybit and OKX also removed Russian banks Tinkoff Bank and Sberbank, which are under international sanctions, from their P2P payment options. Although no official statement has been made, Russian media reports that users can no longer exchange cryptocurrencies for fiat money through these banks on the platforms. However, some alternatives are still available on OKX, and despite the exclusions, P2P trading using sanctioned banks still takes place in private communications.
Robinhood has the third largest Bitcoin wallet
Robinhood platform (NASDAQ:HOOD) holds over $3 billion in Bitcoin, making it the third-largest holder of the cryptocurrency, according to data from Arkham Intelligence. This hold is only surpassed by Binance and Bitfinex exchanges. The identity of the owner of the wallet has generated speculation in the market. While Robinhood has not publicly commented, analytics show significant Bitcoin transfers to the wallet in recent months. The company's revenue from cryptocurrency trading dropped 18% in the second quarter.
OnlyFans reveals investment in Ether despite decline in value
Fenix International, the company behind OnlyFans, invested $19.9 million in Ethereum (COIN:ETHUSD) between 2021 and 2022. However, due to the dip in Ether's value, the stake depreciated to $11.4 million by the end of November 2022. Despite this setback, OnlyFans' revenue surged by 16.6% during the same period, and the company had previously demonstrated an interest in digital assets, allowing NFTs as profile pictures and launching a collectible card platform named Zoop.
1inch performs significant transactions on Ethereum and other cryptos
Aggregator DEX 1inch has withdrawn over $40 million worth of crypto assets and purchased $10 million worth of Ethereum (COIN:ETHUSD) at $1,650 each. The DeFi platform has moved various assets, including Tether's USDT (COIN:USDTUSD) and Uniswap's UNI token (COIN:UNIUSD). While the reasons for the transactions are uncertain, in the past, 1inch has generated considerable profits from trading ETH. Additionally, 1inch tokens (COIN:1INCHUSD) worth $15,000 will be unlocked soon. The platform has also expanded to the Base Layer 2 network, promising lower fees and higher liquidity for its users.
Supra launches HyperNova technology for bridgeless inter-blockchain communication
Blockchain renowned Supra unveiled its innovation, HyperNova, enabling communication between blockchains without the need for centralized bridges. Using its Moonshot Consensus algorithm, it facilitates verification of the cryptographic signatures of the blockchains involved. Joshua Tobkin, CEO, emphasized the advantages in security, reliability and scalability of this new approach: " HyperNova is a major step forward for the blockchain industry. Eliminates the need for centralized bridges, which can be a single point of failure and a major vulnerability in Web3. HyperNova's bridgeless technology makes blockchain connections more secure, reliable and scalable through L1-to-L1 cryptographic consensus ".
Solana-based startup Clockwork ceases operations
Startup Clockwork, which specializes in Solana-based automation tools, will cease operations on October 31. Founder Nick Garfield, backed by Multicoin Capital, cited "opportunity cost" as the reason for the decision. While it has developed technology to improve payments and transactions via smart contracts, the team sees limited commercial advantages in continuing the project. Garfield encouraged the community to use and adapt its open source code.
Laos restricts cryptocurrency mining due to energy and climate concerns
After experiencing intense drought, the state-owned power company of Laos, Electricite du Laos (EDL), has restricted cryptocurrency mining companies. Hydropower plants, supplying 95% of the country's electricity, have been affected by the drought. Moreover, many mining firms failed to settle their debts. This shift contrasts with Laos' pro-cryptocurrency stance in 2021 when it encouraged mining following China's crackdown. The decision has sparked discussions as other countries adopt varying stances on cryptocurrency mining.
Istanbul Blockchain Week 2023
Istanbul, the "financial capital" of Turkey, hosted Istanbul Blockchain Week 2023, attracting thousands of cryptocurrency and Web3 enthusiasts. The event, held at the Hilton Istanbul Bomonti, covered topics ranging from AI and regulation to Islamic finance and its compatibility with the Web3 economy. Crypto growth in the UAE and warm weather in Dubai made Istanbul an ideal choice for the event. Interestingly, NFTs, which were a highlight the year before, were notably absent, reflecting changing market trends.
Modi defends global regulation for cryptocurrencies
Prime Minister of India Narendra Modi during the G20 summit highlighted the need for global crypto regulation. As the leader of the G20, India is promoting a comprehensive framework for regulating cryptocurrencies. Modi compared cryptocurrency to the aviation industry, advocating for similar global rules. He mentioned that India is broadening the debate on cryptocurrencies, considering its macroeconomic implications, especially for emerging economies.
South Korea tightens cryptocurrency regulation to protect users
Starting in September, South Korean cryptocurrency exchanges will need to maintain a reserve fund of at least $2.3 million. The measure, part of the new guidelines from the Federation of Banks of Korea, aims to protect users against eventualities, such as hacks. Big exchanges like Upbit and Bithumb are poised to comply, but smaller exchanges face challenges. These actions follow recently passed comprehensive cryptocurrency legislation, strengthening oversight of the industry.
Reliance Industries enters the world of blockchain and CBDCs
Mukesh Ambani, chairman of Reliance Industries Ltd (USOTC:RLNIY) and Asia's richest man, announced the company's entry into the blockchain and CBDC space. Through the newly launched Jio Financial Services (JFS) and in partnership with BlackRock (NYSE:BLK), Reliance expands its digital influence. Ambani highlighted that JFS will not only comply with current industry standards, but also embrace innovations such as blockchain platforms and CBDCs, ensuring security and data protection: " JFS will consolidate its payment infrastructure, with a ubiquitous offering for consumers and merchants, driving further digital adoption in India. JFS products will not only compete with current industry benchmarks, but also explore innovative features such as blockchain and CBDC-based platforms. They will adhere to the highest security standards and regulatory standards and ensure the protection of customer transaction data at all times ".
Pepecoin developers accused of millionaire token theft
Developers on the Pepecoin team (COIN:PEPEUSD) are accused of stealing millions in PEPE tokens, as revealed by a team member on X. In the previous week, 16 trillion Pepe tokens ($15 million) were illegally transferred and sold, causing a 20% drop in the token's value. The current leadership apologized and promised to decentralize the project. Analysts had previously warned about suspicious activity related to Pepecoin. SingularityDAO also found that a small number of "whales" owned around 25% of PEPE, while other large investors owned 46% of the currently outstanding supply.
Balancer Protocol loophole: Nearly $900,000 stolen in new DeFi exploit
Balancer protocol was recently compromised, resulting in the exploitation of approximately $900,000. The vulnerability affected multiple pools, prompting the team to alert users and advise temporarily pausing vulnerable pools. Although measures were taken, $2.8 million are still at risk.
Friend.tech's rapid decline
After a promising launch, decentralized social network Friend.tech faced a dramatic drop in its key metrics in less than three weeks. The platform, centered on buying and selling "keys" for private messages, has seen its daily fees and transaction volume plummet by more than 87% and 90%, respectively. Critics such as payments risk manager of Coinbase (NASDAQ:COIN) attributed the decline to "greed and poor execution," while others drew parallels with the 2021 BitCloud app, predicting a similar fate for Friend.tech.
Ronaldinho Gaúcho fails to appear in crypto fraud investigation
Soccer star Ronaldinho Gaúcho has been summoned to testify in an investigation into an alleged crypto pyramid scheme linked to his "18kRonaldinho" venture in Brazil. After ignoring two subpoenas, alleging weather conditions, the third call is scheduled for August 31st. The company is accused of promising exorbitant daily returns. The defense alleges that Ronaldinho was just an "ambassador" for the company, and his image was used improperly.