Crypto this Monday: HTX and Mixin Network Hacked, Upbit Stops APT Transactions, and More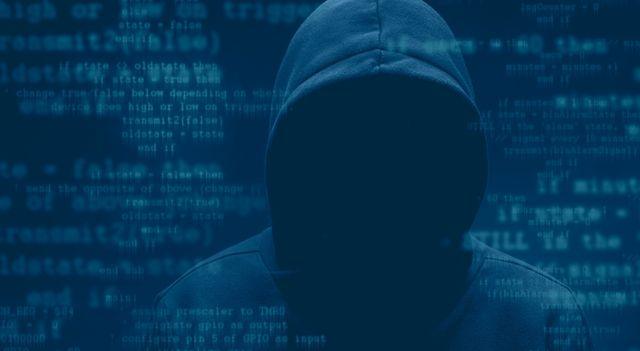 Bitcoin faces decline and strong dollar
Bitcoin (COIN:BTCUSD) opened at $26,000 on September 24, with a significant weekly drop severely impacting its price trajectory. Analysis shows uncertainty in BTC price after briefly breaking $26,000 support. Analysts such as BaroVirtual and Rekt Capital indicate a possible Bitcoin decline to the $22,000 to $20,000 range if resistance is not strengthened. Meanwhile, the US Dollar Index (DXY) reaches new highs, creating a challenging environment for risk assets and cryptocurrencies. Meanwhile, the U.S. Dollar Index (DXY) is hitting new highs, creating a challenging environment for risk assets and cryptocurrencies. On Friday, 1.217 million Bitcoin and Ether options contracts, worth $4.8 billion, will expire on Deribit. Approximately 10% are Bitcoin, and the rest are Ether (COIN:ETHUSD). These contracts can influence the markets and are closely watched by traders and investors; they can appreciate or become worthless depending on the price fluctuations of the cryptocurrencies by the end of the week.
Token fraud causes Upbit exchange to temporarily suspend APT services
A fraudulent token mimicking Aptos (COIN:APTUSD) led to the temporary suspension of services for the APT token on Korean exchange Upbit, after deposits and withdrawals of the counterfeit asset were detected. The token comes from a fake airdrop website and is in around 400,000 wallets. The failure at Upbit, which allowed token acceptance, was due to a lack of rigorous source code verification.
Transfer of unclaimed tokens to the Arbitrum treasury
The Arbitrum Foundation (COIN:ARBUSD) has relocated 69 million unclaimed tokens, equivalent to $57 million, to its treasury DAO, following near-unanimous community approval. The original proposal intended these tokens for a time-constrained smart contract, but the final decision aimed for an immediate redirection, as per the AIP-7 Arbitration Improvement Proposal. The tokens, initially made available as a reward for early users of the Ethereum Layer 2 network, remained unclaimed after a period of six months.
Vitalik Buterin's move could impact the value of Ether
Vitalik Buterin, co-founder of Ethereum (COIN:ETHUSD), transferred 400 ETH (about $630,000) to Coinbase (NASDAQ:COIN), part of a series of recent transactions totaling more than 1,000 ETH. The motivation behind these transfers is unclear, often signaling potential sales. Given the recent devaluation of Ethereum, these movements could increase selling pressure. The devaluation and inflation of Ether are linked to the reduction in activity on the Ethereum network. Despite occasional sales throughout the year, Buterin holds a significant 250,000 ETH.
Changes to Tether's terms of service in Singapore raise concerns
Stablecoin issuer Tether (COIN:USDTUSD) has reportedly modified its terms of service in Singapore, prompting Cake DeFi CEO Julian Hosp to reveal an email about these changes. Tether appears to have included restrictions that prevent certain groups, including Singapore-based companies, from exchanging USDT for US dollars. Despite confusion and speculation in the cryptocurrency community, Tether CTO Paolo Ardoino called the concern unfounded, noting that the policy has been in effect since 2020. These changes come amid a money laundering scandal in Singapore.
Ceasing TerraUSD (USTC) minting on Terra Classic
Following a community vote, Terra Classic has decided to stop the minting of TerraUSD (COIN:USTCUSD), a token that plummeted by 99% after the collapse of the Terra protocol in 2022. Central to the price drop and issues in DeFi applications, the token is now worth 1 cent. This move aims to protect users and investors by permanently removing circulating tokens, potentially stabilizing the USTC's value. This change is part of a broader effort by engineers and developers to revitalize the Terra Classic ecosystem and appreciate the LUNC token (COIN:LUNCUSD).
Controversy at Chainlink: Security change in multisig wallet generates discontent
Chainlink, a decentralized oracle network, is facing criticism after silently changing the number of subscribers required in its multisig wallet from 4 out of 9 to 4 out of 8, a change that has been condemned by users on social media, especially on X. Chris Blec, a cryptocurrency researcher, was one of those who questioned Chainlink's (COIN:LINKUSD) lack of transparency. However, a Chainlink representative stated that this modification is part of a standard subscriber switching procedure, maintaining the integrity of Chainlink services.
MicroStrategy expands Bitcoin portfolio with purchase of US$147 million
MicroStrategy (NASDAQ:MSTR), a leader in business intelligence, acquired an additional 5,455 Bitcoins, bringing its total holdings to 158,245 BTC, worth about $4.68 billion. The recent purchase, made between August 1 and September 24, was disclosed in an 8-K form to the SEC on September 25, totaling an investment of US$147.3 million, with an average price of US$27,053 per BTC. Despite aggressive purchases, the company is operating at a loss as the value of Bitcoin (COIN:BTCUSD) is currently below the company's average acquisition cost.
Board changes: Michael Arrington leaves position at Celsius successor company
Michael Arrington, founder of Arrington Capital, has resigned from his position on the board of the company that will take over the activities of failed crypto lender Celsius. He will be replaced by Ravi Kava, partner at Fahrenheit and advisor to Arrington Capital. Arrington cited disagreements over board constitutions as the reason for his departure, but emphasized his continued support for the agreement. The resignation comes amid challenges to Celsius' reorganization plan by a U.S. administrator.
Bitwise submits market review to SEC in attempt to launch spot Bitcoin ETF
Bitwise, the crypto asset manager, has submitted a comprehensive review to the Securities and Exchange Commission (SEC) regarding the interaction between the future and the spot market of bitcoin, integrating an amended application for a spot bitcoin ETF by NYSE Arca. So far, the SEC has only approved ETFs based on bitcoin futures. The aim of the review is to address the SEC's concerns about the influence of the futures market on spot prices. Bitwise maintains that there is academic consensus that the CME's futures market impacts the spot market and has been striving to clarify this and other issues to gain approval.
Digital Euro: A project amid concerns and skepticism
The implementation of a digital euro is still at least two years away, said the president of the European Central Bank, Christine Lagarde. During conversations with lawmakers, concerns about privacy and the disruptive nature of digital currency were debated. Lagarde highlighted the need for privacy, but without total anonymity, and stated that advances will only occur after more tests and legislative approval. Members of the European Parliament remain cautious, questioning the potential impact on the banking system and users' privacy.
Tourists in China: Easy use of digital yuan with Visa and Mastercard
Tourists with plans to visit China can now preload their digital wallets with yuan through Visa (NYSE:V) and Mastercard (NYSE:MA) while updates continue to be made to the central bank's digital currency app, e- CNY, still in the testing phase. The app, available for iOS and Google Play Store, allows the opening of digital wallets in yuan, now with support for international cards, in line with the start of the Asian Games and allowing easy transactions for visitors using e-CNY.
Hong Kong SFC to release exchange license candidates after JPEX case
Hong Kong's SFC plans to reveal a list of applicants for cryptocurrency exchange licenses, following an investigation into JPEX that resulted in several arrests. This incident highlighted the risks of operating with unregulated virtual asset platforms and the need for adequate regulation to sustain market confidence. Hong Kong Chief Executive John Lee reiterated the importance of all platforms obtaining a license from the SFC to ensure investor protection. To date, only OSL Digital Securities Limited and Hash Blockchain Limited have been licensed.
HTX mitigates US$7.9 million loss after hacker attack
Cryptocurrency exchange platform HTX (formerly Huobi) was the victim of a cyberattack, leading to the loss of 5,000 Ether (COIN:ETHUSD), equivalent to $7.9 million, as reported by Justin Sun, a consultant at the company . Sun reassured customers via X, revealing that losses have now been completely covered by HTX. He downplayed the impact of the attack, contrasting the value lost with the $3 billion in user assets and saying the stolen amount represented only about two weeks of HTX's revenue.
Hacker attack drains $200 million from Mixin Network
Mixin Network, a decentralized peer-to-peer network, suffered a hacker attack, resulting in a loss of around US$200 million. The attack occurred on September 23, with deposit and withdrawal services being suspended immediately after discovery. Companies like SlowMist and Google were called in to investigate. The hacker had a prior relationship with Mixin, having received funds in 2022. Asset recovery and vulnerability resolution are ongoing, but there is still no set date for the full resumption of services.
Lazarus Group's illicit cryptocurrency fortune
The Lazarus Group, a hacker collective linked to North Korea, holds more than $47 million in cryptocurrencies, predominantly Bitcoin (COIN:BTCUSD), according to a report from 21.co. The data indicates the possession of crypto assets in wallets linked to the group, totaling US$75 million at the time of the report. The actual amount may be even higher. This group is associated with several cyber attacks and cryptocurrency theft, allegedly financing North Korea's missile programs through its cyber crimes.
Million-Dollar mistake: Australian to face charges for spending after incorrect receipt of cryptocurrency
An Australian named Jatinder Singh is facing legal charges after erroneously receiving AUD 10.5 million from Crypto.com and spending the money on properties, automobiles, and art. This incident occurred due to an employee's mistake who incorrectly entered Singh's account number in a spreadsheet. He will be tried next month, and his partner, Thevamanogari Manivel, has already been sentenced to 18 months in prison after pleading guilty. The mistake was discovered seven months later, but Singh had already transferred part of the funds to other accounts.