Crypto This Thusday: Worldcoin launches World ID and integrates Okta in Germany, UK enacts crypto law, and more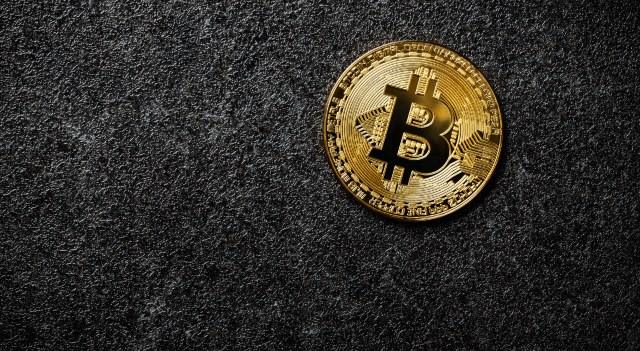 DeFi Compound token rises 60% buoyed by Binance exits
Decentralized finance (DeFi) protocol token Compound (COIN:COMPUSD) has seen an increase of over 60% in one week, driven by an increase in volume and outflows on Binance. The token is up more than 26% in the last 24 hours. From a low of $22.89 on June 10, the COMP has more than doubled in value to $50.78. One specific wallet has been accumulating the COMP token, depositing $3.5 million worth of Tether on Binance and withdrawing 170,000 COMP tokens in total. This growth follows the recent recovery of several altcoins as Bitcoin (COIN:BTCUSD) breaks through the $30,000 resistance, signaling a positive shift in market sentiment.
North Carolina moves forward with study on cryptocurrency use in the State Treasury
North Carolina Bill 721 was passed to look into the implications of holding cryptocurrencies and precious metals in the state treasury. " This is a very important step towards more formal #bitcoin recognition in North Carolina. Lots of behind-the-scenes work led by our friend Mark Brody ", said Dan Spuller, co-chair of the North Carolina Blockchain Initiative. The study will include costs, benefits and security, with the aim of protecting against macroeconomic factors and generating capital gains. The report will be delivered by January 2024, with a cost of $50,000 covered by the state.
Swiss bank Julius Baer expands crypto presence in Dubai
Swiss bank Julius Baer is expanding its cryptocurrency presence in Dubai, considering the UAE a key area for digital assets. The bank's subsidiary plans to apply for a crypto license to offer custody services for digital assets. Julius Baer already offers Lombard loans using crypto assets as collateral. Dubai is establishing itself as a global crypto hub in the Middle East, with several major exchanges seeking regulatory approval in the region.
Canadian committee proposes national blockchain strategy and crypto regulation
A Canadian legislative committee has recommended that the government establish a national blockchain strategy, recognizing the economic and employment opportunities offered by the industry. They also called for a regulatory approach that protects the individual's right to self-care and facilitates access to safe resources. The committee suggested creating regulations for stablecoins and crypto custody platforms, as well as fair taxation for cryptocurrency mining activities. The report emphasized the importance of partnership between governments and industry to promote innovation without compromising consumer protection. "While many emphasized Canada's strong regulatory safeguards, such as provincial securities regulation and federal anti-money laundering and anti-terrorism financing obligations, witnesses asserted that governments need to partner with the industry to better understand this rapidly evolving sector and enact regulations that protect consumers without unnecessarily impeding innovation ", the committee said in its report.
Slovakia reduces taxes on the sale of digital currencies
Slovak lawmakers have passed a law to reduce taxes on the sale of digital currencies in an attempt to simplify their day-to-day use. Under the new law, income from the sale of virtual currencies after one year of acquisition will be taxed at 7%, while coins held for shorter periods would be considered other taxable income. As a member of the European Union, Slovakia has the freedom to define its own tax rules for cryptocurrencies, which will potentially increase the popularity of these assets in the country.
Argentina plans to comply with FATF regulations for cryptocurrencies
Sebastián Negri, president of Argentina's National Securities Commission, has expressed interest in adopting cryptocurrency regulations established by the Financial Action Task Force (FATF), as reported by Criptonoticias. Negri highlighted the urgent need to comply with FATF standards, especially regarding the implementation of anti-money laundering protocols for virtual asset service providers. He mentioned that Argentina will be evaluated on its regulation and effectiveness soon, which may be linked to trying to get approval from the International Monetary Fund. Negri also suggested that a dedicated cryptocurrency law in Argentina would not be necessary.
European Central Bank explores use of DLT for financial market settlement
The European Central Bank (ECB) plans to start exploration work for financial market settlement using distributed ledger technology (DLT) from 2024, as mentioned in a recent meeting. As the ECB explores innovation in settling transactions between financial institutions, it is also developing plans for a central bank digital currency, the digital euro. Exploration will be limited in terms of capacity and time, and will follow existing rules, including the new EU pilot regulation approved last year. The initiative was announced at the first meeting of a new industrial group formed by the ECB, which includes the presence of traditional players and initiatives focused on DLT.
UK makes cryptocurrency and stablecoin regulatory law official
The UK bill allowing regulation of cryptocurrencies and stablecoins has received royal assent, officially becoming law. This is a significant step towards the inclusion of cryptocurrencies in the regulatory scope, giving regulators greater power over the financial sector. The Minister for Financial Services, Andrew Griffith, stated that this law assists in the safe adoption of crypto assets in the country after its exit from the EU. With the new rules, entities such as the UK Treasury, the Financial Conduct Authority and the Bank of England will be able to introduce and enforce regulations in the cryptocurrency sector.
Paysafe closes solution for Binance in Europe and BaFin denies license
Paysafe, Binance's European banking partner, has announced that it will shut down its integrated wallet solution for the cryptocurrency exchange in European Economic Area countries starting September 25. Binance will seek another provider for euro deposit and withdrawal services through SEPA due to regulatory scrutiny and the fight against money laundering. Last year, Binance teamed up with Paysafe to facilitate British Pound deposits through Faster Payments in the UK. Furthermore, Germany's Federal Financial Supervisory Authority (BaFin) denied Binance's cryptocurrency custody license application. Binance, which has approximately 2 million customers, did not share details of the decision, but said it will continue to work to meet BaFin's requirements.
DYDX anticipates Testnet launch of its blockchain in Cosmos
Cryptocurrency exchange DYDX has announced that it will launch the public testnet of its Cosmos-based blockchain next week, ahead of schedule. The DYDX Chain, with more than 40 validators, will feature functionalities such as connecting wallets, viewing the order book, placing market orders and accessing account information. Initially, it will only support the Bitcoin and Ethereum markets, but there are plans for future expansion. DYDX already launched the private testnet in March and plans to launch its mainnet in September. In 2022, DYDX saw a 140% increase in transaction volume, reaching $466.3 billion.
PancakeSwap plans to operate on the Polygon zkEVM network
PancakeSwap, a decentralized exchange (DEX), plans to operate on the Polygon zkEVM network, aiming to expand its user base and increase protocol revenues, as shared by developer "Chef Cocoa". PancakeSwap, which relies on smart contracts to process trades, loans and lottery services on the BNB Chain, Ethereum and Aptos blockchains, held over $1.54 billion in tokens. Switching to Polygon zkEVM will offer lower fees and faster transactions. Since its beta launch in March, Polygon zkEVM has accumulated over $28 million in total locked value.
Coinbase strikes back at SEC in legal dispute over tokens
American cryptocurrency exchange Coinbase (NASDAQ:COIN) has filed a request to dismiss the United States Securities and Exchange Commission (SEC) action, claiming that the agency is overstepping its legal authority. The SEC accuses Coinbase of facilitating unregistered trades in 12 digital tokens considered securities. Coinbase counters by claiming that the SEC misapplies securities laws to these digital tokens. Coinbase's motion argues that the SEC's action violates its due process rights and constitutes an abuse of process. Litigation continues.
ARK Invest modifies Bitcoin ETF registry, includes surveillance deal
ARK Invest modified its SEC filing to include a surveillance-sharing arrangement in its proposed Bitcoin exchange-traded fund (ETF), a week after BlackRock (NYSE:BLK) filed for its own Bitcoin ETF that already included such an arrangement. This tweak to ARK's proposal, which was originally submitted in April, prior to BlackRock's application, could give it a competitive edge. The deal, known as the "Spot BTC SSA," involves ARK, the Chicago Board Options (CBOE) BZX Exchange and an unspecified cryptocurrency platform. The SSA aims to share information with regulators to prevent potential market manipulation, a requirement emphasized by the SEC.
Former PayPal members launch blockchain platform for cross-border payments
Fintech startup Six Clovers has launched the Versal Network, a platform on the Sui blockchain aimed at facilitating secure, fast and cost-effective cross-border payments. Utilizing the existing fiduciary infrastructure with blockchain technology, Versal intends to bridge the gap between web2 and web3 transactions. Founded by ex-PayPal (NASDAQ:PYPL) members, Six Clovers aims to facilitate the integration of real-time payments in digital currencies and stablecoins. Similar to the SWIFT network, Versal offers a modern payment infrastructure that operates 24/7, eliminating intermediary inefficiencies and ensuring regulatory compliance.
Worldcoin introduces World ID sign-ups in Germany and integrates Okta tool
Worldcoin, Sam Altman's project, has introduced sign-ups for its World ID in Germany and integrated its "Sign in with Worldcoin" tool into Okta's Auth0 (NASDAQ:OKTA), a leading authentication and authorization platform. This single sign-on system allows users to access multiple applications or websites with a single set of login credentials. When users connect with Worldcoin, a zero-knowledge proof is generated, maintaining privacy by attesting to the user's "proof of personality". This integration is connected to World ID, a protocol that provides a digital passport to prove users' individuality and authenticity while maintaining anonymity.
Tokenization could revolutionize financial infrastructure, according to Bank of America
Tokenization, an application of blockchain technology, has the potential to revolutionize financial and non-financial infrastructure in the next 5 to 15 years, according to a Bank of America (NYSE:BAC) report. Analysts believe these developments could change how value is transferred, settled and stored in various industries. Tokenization can increase efficiency, reduce costs, improve capital allocation and drive mainstream adoption. Adoption of digital assets may occur faster than previous disruptive technologies such as radio and television, as financial institutions and businesses seek to capitalize on untapped efficiencies.
deBridge Launches Cross-Chain Bridge for Solana Users
deBridge, a cross-chain bridge, has released functionality that will allow Solana users to interact with other blockchains securely and at low fees. This feature represents the first time that Solana users can access Ethereum Virtual Machine (EVM) based blockchains without relying on derived tokens or encapsulated tokens. Alex Smirnov, CEO of deBridge, highlighted the limitations of existing interoperability solutions, citing liquidity issues. The new feature allows EVM smart contracts and Solana programs to communicate across blockchains, a possibility facilitated by DLN Trade, a cross-chain exchange solution from deBridge.
Lacoste advances in Web3 space with UNDW card launch
Lacoste has advanced its Web3 presence with the launch of the UNDW3 Card, a personalized experience program that rewards NFT token creators and holders, offering access to an exclusive experience platform and specific rewards. The French brand has also created a gated community token platform for holders, who can participate in creative contests and mixed reality missions, with the most active and creative receiving points displayed in a ranking. Benefits include access to limited edition products and physical events, adding rarity and value to tokens. The initiative expresses Lacoste's commitment to co-creation and co-ownership on Web3.
Sotheby's launches blockchain program for generative artists
Renowned auction house Sotheby's is launching the Gen Art Program, a blockchain-based program for generative artists. Through the program, the works of two to three generative artists will be presented annually in auctions entirely on the blockchain, using the Art Blocks Engine. The first auction will take place on July 26, featuring 500 works by generative artist Vera Molnár. The event will take place entirely through Sotheby's Metaverse NFT platform, and only payments in Ethereum (COIN:ETHUSD) will be accepted. The initiative comes after the recent success of the sale of NFT "The Goose" by generative artist Dmitri Cherniak, which was sold for US$ 6.2 million.
DeFi AlloyX Protocol launches real-world asset vault after $2 Million pre-seed funding
After a $2 million pre-seed funding round led by Hack VC, the DeFi AlloyX protocol has launched a vault of real-world assets. The initiative, also supported by Circle Ventures, Digital Currency Group and others, is a partnership with Credix Finance, targeting a decentralized credit market of more than US$534 million in active loans. The vault provides access to real-world asset liquidity, allowing users to create custom strategies that combine tokenized US Treasuries with real-world assets.