Crypto this Wednesday: BTC Maintains Stability; Reaction to Moonbeam, Tellor and Bone Tokens, and more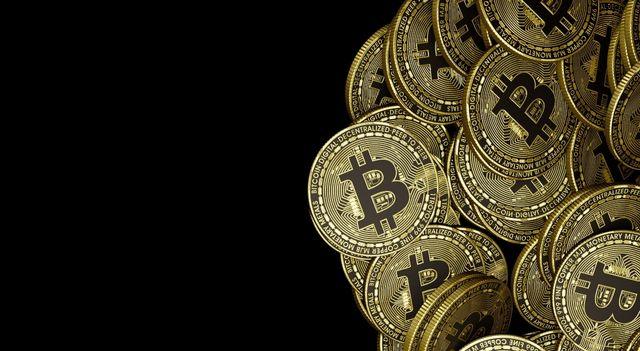 Bitcoin maintains stability amid market turmoil
Despite the turmoil in conventional markets and the decline in stocks on Tuesday, Bitcoin (COIN:BTCUSD) and other cryptocurrencies remained largely stable or saw small increases on Wednesday. This could signal a period of relative stability for Bitcoin or indicate concerns for the crypto market. Bitcoin, in particular, has remained around $26,000 for over a month with minimal volatility. Weakness in stocks could be a bad sign for Bitcoin as investors are worried about higher interest rates making less risky assets more attractive.
MATIC value remains firmly above US$0.50 despite downward pressure
Polygon's native token (COIN:MATICUSD) maintained its position above $0.50, resisting recent downward pressure that threatened to drop its value. Currently priced at $0.505200, the token has recovered after a brief dip below $0.50 this month. MATIC holders have transferred their tokens to exchanges, but bullish activity metrics such as volumes and network activity are increasing. While the surge in demand followed a spike on September 22, the network faces challenges with the imminent delisting of Polygon non-fungible tokens from Binance. Future developments such as the launch of the zkEVM testnet and the Lufthansa Uptrip Loyalty Program could positively impact the value of MATIC in the third quarter.
Moonbeam jumps with upcoming Moonbeam Ignite incentive program
Leading Polkadot-compatible multichain project Moonbeam (COIN:GLMRUSD) is at the time of writing up 9.3% in the last 24 hours as it prepares to launch the Moonbeam Ignite program, which promises to boost activity on the Polkadot network. The smart contract parachain, which is ERC-20 compliant, has become the most active in the Polkadot ecosystem, with more than 60 thousand monthly active users. GLMR price is currently at $0.259000, marking an increase of 54.17% in the last 7 days, and an impressive recovery from support at US$ 0.16 last week. Technical indicators suggest a possible consolidation at US$ 0.25 or a return to US$ 0.20 depending on future movement.
Tellor soared surprisingly high and may encounter resistance soon
Cryptocurrency Tellor (COIN:TRBUSD) has seen a 42.43% increase in the last 7 days and a 237.7% increase in the last month, surpassing leaders like Chainlink (COIN:LINKUSD). However, this suspicious move has raised concerns of price manipulation as there are no obvious catalysts for this rally. With a massive increase in trading volume and an impressive rally this week, TRB currently trades at $52.13, up 12.9% in the last 24 hours. Although it appears strong, the RSI indicator is signaling overbought, suggesting possible consolidation before continuing the rally.
Shiba Inu BONE reacts after token deployment contract
BONE token (COIN:BONEUSD), from the Shiba Inu ecosystem, has a positive balance of 8.4% in the last 7 days, standing out in a mostly stable cryptocurrency market. This advance occurs after developers renounced the token deployment contract, thus increasing its level of security. This procedure means that the smart contract cannot be altered or manipulated, increasing investor confidence. At the time of writing, BONE was down -3.6% trading at $0.881966.
Chainlink launches cross-chain interoperability protocol on Base
Decentralized oracle network Chainlink has launched its Cross-Chain Interoperability Protocol (CCIP) on the Coinbase-backed Ethereum Layer 2 scaling platform Base. The goal is to enable Base developers to build secure cross-chain applications capable of interacting with multiple blockchain networks. CCIP is powered by Chainlink oracle networks, known for securing billions of dollars in assets and facilitating over $8 trillion in on-chain transactions. Several projects are already integrating CCIP at Layer 2, including Raft, Nuon, Folks Finance, and Polychain Monsters.
Curve founder settles debt on Aave with CRV tokens
Curve founder Michael Egorov used 68 million CRV (COIN:CRVUSD) tokens, equivalent to $35 million, to completely pay off his debt on DeFi lending platform Aave. After depositing, he converted 10.77 million crvUSD into Tether (COIN:USDTUSD) to make the payment. Egorov took this action to avoid liquidating his CRV collateral position in Aave, which could have caused liquidity issues in the open market.
Swiss bank Hypothekarbank Lenzburg joins Six Digital Exchange
Hypothekarbank Lenzburg (LSE:0QLK), an influential Swiss bank, is the country's latest financial institution to join the Six Digital Exchange (SDX). This regional bank, with assets exceeding US$7 billion, aligns with five other Swiss banks on the SDX platform. This membership enables Hypothekarbank Lenzburg to trade a variety of digital securities via this blockchain platform.
Binance faces strategic changes
After months of investigation into Western sanctions on Russia, Binance has finalized the sale of its Russian subsidiary, transferring its operations to CommEX, a new cryptocurrency exchange, for an undisclosed amount. Both companies will guide users through the process of transitioning their assets. Part of new Russian users will be automatically redirected to CommEX after KYC. Meanwhile, in France, after losing its European banking partner Paysafe, Binance France advised customers to convert their fiat balances to cryptocurrencies quickly. The partnership, which facilitated transactions in euros, concluded on September 25, and no new partners were found. Users report receiving automatic suggestions for conversion when accessing the app. Furthermore, In news regarding the ongoing litigation with the Securities and Exchange Commission (SEC), Binance has been granted an extension until September 26th to respond to the court orders. SEC sued Binance and its founder, Changpeng Zhao, in August.
Brian Armstrong and other crypto leaders gather in Washington to promote favorable regulation
Coinbase (NASDAQ:COIN) CEO Brian Armstrong and other cryptocurrency industry leaders are meeting in Washington, D.C., to persuade lawmakers to adopt legislation that promotes regulatory certainty. They are seeking support for bipartisan legislation that could provide a new regulatory framework for digital assets, making compliance easier for cryptocurrency companies. Coinbase hosted "Stand with Crypto Day" to highlight the diversity of U.S. cryptocurrency holders and the economic benefits of the technology. Regulation of stablecoins is also on the table, with companies like Circle advocating the need for minimum standards for issuers. In other news, Armstrong criticized the JPMorgan (NYSE:JPM) subsidiary's decision, Chase UK, from prohibiting its customers in the United Kingdom from carrying out transactions related to cryptocurrencies. Armstrong, who is looking to expand his operations in the UK, expressed his disapproval on X.
A growing need for regularization of digital currencies
Agustin Carstens, general manager of the Bank for International Settlements, reinforced the need for countries to create clear legislation to support the introduction of central bank digital currencies (CBDC). According to him, around 80% of central banks currently operate under outdated or ambiguous legislation, which prevents the effective issuance of CBDCs. Carstens warned that the public demands monetary solutions that meet their expectations and needs, and therefore, legislative reforms are urgent to enable the implementation of CBDCs in a clear and efficient way. He also mentioned that international collaboration is crucial to overcome obstacles related to the introduction of CBDCs.
SEC extends, again, decision deadline on spot Bitcoin ETFs
SEC has once again postponed its decision on the spot Bitcoin ETF proposed by ARK 21Shares, extending the deadline to January 10th of next year. This announcement follows a call from bipartisan lawmakers to speed up approval of the ETF. The decision also affects other applications, such as the Global X Bitcoin Trust, whose decision has been extended to November 21st.
Web3's resilience amid bear markets
In times of bear markets, Web3 emerges as a resilient force in technological evolution. With origins in Web1 and Web2, Web3 promises a revolution by emphasizing decentralization, digital ownership and data sovereignty. Bear markets provide opportunities for genuine innovation, eliminating ephemeral projects and promoting the development of solid infrastructure. Web3 remains resilient due to decentralization, digital ownership through NFTs, and the data sovereignty it offers. Despite temporary challenges, Web3 continues to shape a more inclusive and transparent digital future.
ICC and Near Foundation create Web3 application for fan engagement at the Cricket World Cup
The International Cricket Council (ICC) is collaborating with the Near Foundation to develop a blockchain and Web3-based mobile application for the 2023 Cricket World Cup in India. This app aims to engage hundreds of millions of fans before, during and after tournament games. Fans will be able to participate in strategic prediction games, earning points based on their choices and actual match results. The partnership aims to show how blockchain technology and Web3 can be practically applied in the sports scenario. The tournament is scheduled to take place from October 5th to November 19th.
AirBit Club co-founder sentenced to 12 years in prison for crypto scam
Pablo Renato Rodriguez, one of the masterminds of the AirBit Club pyramid scheme that operated in the cryptocurrency space, was sentenced to 12 years in prison by US District Judge George B. Daniels. The scheme, led by Rodriguez and his accomplices, lured investors with fictitious promises of profits from cryptocurrency mining and trading activities. In total, the scheme defrauded approximately US$100 million in investments. Others involved also face substantial penalties for their roles in the scheme.
Hong Kong Security Secretary pledges justice in JPEX fraud case
Hong Kong Security Secretary Chris Tang Ping-keung has declared his commitment to ensuring justice for victims of the fraud scheme involving cryptocurrency exchange JPEX. During a press conference, Tang revealed that 12 people have been detained so far and that assets worth approximately US$9.8 million have been seized. JPEX is accused of running an unauthorized cryptocurrency platform and defrauding customers of millions of dollars. Hong Kong police received 2,369 complaints from victims, with an estimated loss of around US$178 million.
Hong Kong plans to issue guidelines for tokenization of investment products
The Hong Kong Securities and Futures Commission is preparing guidelines for the tokenization of authorized investment products. Christina Choi, executive director of investment products at the SFC, stated that primary trading of SFC-authorized tokenized products could be permitted first, given the nascent nature of the virtual asset regulatory environment in Hong Kong. However, secondary trading raises additional concerns due to risks, legal and regulatory issues, and would be subject to greater caution and consideration.
Mixin Network offers bug bounty after attack that wiped out $200 million
Following the attack that resulted in the loss of $200 million, Mixin Network, a cross-chain transactional network, announced a bug bounty for exploiters. The Hong Kong crypto firm encouraged hackers to get in touch for more details about the reward. After the temporary interruption of deposit and withdrawal services, Mixin worked on fixing the vulnerabilities and stated that the situation was "more optimistic than expected". They plan to announce a solution to deal with the lost assets soon.
Celsius Network proposes agreement to resolve dispute with Core Scientific
Celsius Network LLC, along with its affiliated debtors, has asked the court for approval of a settlement agreement with Core Scientific Operating Company (USOTC:CRZWQ) to resolve disputes regarding "Major Issues." Under the proposed terms, Celsius would purchase a Bitcoin mine, Cedarvale, for $45 million. Celsius' interim CEO, Christopher Ferraro, believes the agreement is beneficial and would avoid future legal disputes, contributing to the company's judicial recovery plan. The agreement still requires judicial approval.
Bitcoin miner Marathon Digital mines invalid block
Bitcoin mining company Marathon Digital (NASDAQ:MARA) mined an invalid Bitcoin (COIN:BTCUSD) block at height 809478, due to a transaction order issue in its pool, as pointed out by developers and researchers. The block was rejected by other node operators due to an incorrectly ordered transaction, resulting in the block being invalidated, as BitMEX Research reported.
Texas dominates US cryptocurrency mining with 28.5% of hashrate
Texas has emerged as the top cryptocurrency mining region in the United States, accounting for 28.5% of the country's hashrate as of July 2023, according to Foundry, one of the largest mining pools. The state attracted miners due to competitive electricity prices and the presence of renewable energy sources such as solar. Other states, such as Georgia and New York, have seen drops in their hashrate shares. Texas also stands out for having an electrical grid that offers credits to Bitcoin mining companies.
Bitcoin and the impact of Ordinals on money transfers
A recent Glassnode study suggests that, contrary to concerns, Bitcoin Ordinals are not supplanting higher value transfers, despite some fears regarding network congestion. The report details that Ordinals, while consuming less space and being cheaper, are not being preferred over higher value transactions. Users of these demonstrate a willingness to wait longer for confirmations. However, the inclusion of Ordinals has provided miners with a new revenue stream, but with implications for network earnings and efficiency.
Tecpetrol: Transforming excess gas into energy for cryptomining
Tecpetrol, an Argentine oil company, plans to transform excess gas into energy to mine cryptocurrencies at a new facility in Los Toldos II Este, Patagonia. This strategic initiative appears as a solution to the lack of infrastructure for the consumption of gas released during oil production, allowing the optimization of gas use, minimization of waste and generation of additional revenue, while reducing environmental impact. Implementation is expected to take place between the end of October and the beginning of November.
Aptos Foundation and Thala Labs create $1 million fund for new DeFi protocols
Aptos Foundation (COIN:APTUSD) is collaborating with Thala Labs to establish the Thala Foundry, a $1 million fund aimed at driving the development of new DeFi protocols in the Aptos ecosystem. This fund aims to encourage developers to create unique strategies and use cases on the Aptos L1 blockchain. As the protocols grow, Thala Labs plans to expand the fund to $5 million, with the goal of launching more than five new DeFi protocols on the Aptos network. Thala Foundry will offer up to US$250,000 per project, covering projects of varying sizes and stages of development.
Vaultik launches luxury fintech solution with Blockchain and insurance
Vaultik, a luxury fintech solution from Web3, on Wednesday launched its platform that combines EU regulation-compliant blockchain-protected digital identification with electronic certificates of ownership and on-chain insurance. This platform aims to protect luxury goods and improve the after-sales experience, connecting brands and customers throughout the product lifecycle. Vaultik, an evolution of Mintouge, has secured seed funding of $2.5 million led by Ken Cron's The Operating Group. The solution is easily integrated into existing e-commerce infrastructure and does not require the use of cryptocurrencies or NFT wallets. It offers insurance against loss, theft, damage and counterfeit products, as well as other planned features such as augmented reality and repair services.
Rated Labs raises $12.888M in Series A to expand services for blockchain networks
Crypto startup Rated Labs has secured $12.888 million in Series A funding led by Crypto Archetype, with support from investors such as Placeholder, 1confirmation, Cherry, Semantic and new entrants including Robot Ventures, Chorus One, Factor and Maelstrom. The company plans to expand its offerings, which include an Ethereum network explorer, data API, and an oracle, to several Layer 1 blockchain networks such as Polygon, Solana, Cosmos, and Polkadot. With the new funding, Rated also plans to improve its services and hire more staff to meet growing demand.
Bril Finance raises $3 million for its DeFi portfolio management platform
Startup Bril Finance, specializing in DeFi portfolio management, raised $3 million in seed funding, with support from investors including FalconX, Kosmos Ventures and the Algorand Foundation. The company also launched its flagship product on the Sei Network blockchain. Bril Finance offers a decentralized platform that uses algorithms and automatic token deployment to optimize the user's portfolio. CEO Connor O'Shea highlighted that future plans include access to sophisticated portfolio strategies for institutional and retail managers, as well as integration with multiple Automated Market Makers (AMMs) across multiple blockchain networks.