Crypto This Monday: HBAR Jumps, Trump Unveils Crypto Equity, PayPal Introduces Cryptocurrencies Hub, and More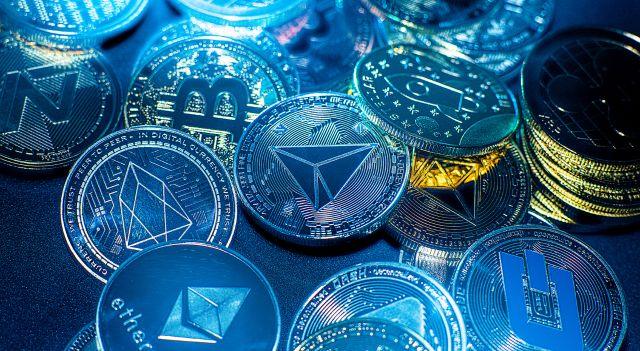 Hedera Hashgraph and the rise driven by FedNow
Hedera Hashgraph's HBAR token (COIN:HBARUSD) is up 17.65% at press time. The move came after the Federal Reserve's FedNow added Hedera-based micropayments platform Dropp. FedNow is the Fed's instant payment service. Meanwhile, Bitcoin (COIN:BTCUSD) and Ethereum (COIN:ETHUSD) are up 1.05% and 0.68% over the last 24 hours, respectively.
BALD's turbulent journey returns to Ethereum
The developer of the recently viral BALD token transferred $12 million worth of ETH back to Ethereum after the token reached a capitalization of $80 million and then dropped 90% in value. The transfer took place from the Base network to Ethereum, and subsequently, $3.87 million was sent to the Kraken exchange. BALD's rapid growth in August has significantly attracted investors' attention. However, enthusiasm quickly waned after the developer withdrew liquidity, resulting in a drastic price drop. The developer's identity remains unknown.
Trump reveals his crypto assets
Former US President Donald Trump owns between $250,000 and $500,000 in crypto assets, according to a document submitted to the Office of Government Ethics, probably related to NFTs released by him, which brought in $8.9 million in sales. Trump, who was previously critical of cryptocurrencies, now has cryptoassets, changing his stance towards the sector. Other Republicans such as Florida Governor Ron DeSantis and Miami Mayor Francis Suarez also support cryptocurrencies.
Crypto advocate Javier Milei leads in Argentina
Pro-Bitcoin Argentine politician Javier Milei leads the Argentine presidential primary elections with nearly 32% of the vote, outperforming both the conservative party and the current government. Founder of the Liberty Advances coalition, Milei defends the abolition of Argentina's central bank and criticizes the country's inflation, which exceeds 116%. The general election will be on October 22nd, with the possibility of a runoff in November.
Bitcoin ETF's uncertain horizon according to Reed Stark
Former SEC attorney John Reed Stark believes that the SEC is unlikely to approve a Bitcoin ETF in the spot market, despite interest from large Wall Street firms. Referring to arguments from Better Markets, Stark mentioned concerns about market manipulation and dependence on a select few in the Bitcoin market. He also predicted a looser regulatory stance for cryptocurrencies if a Republican candidate wins the 2024 election. Stark frequently voices criticism of the cryptocurrency industry.
PayPal expands its services in the cryptocurrency sector
PayPal (NASDAQ:PYPL) introduced the Cryptocurrencies Hub, allowing users to hold and transact Bitcoin (COIN:BTCUSD) and other cryptocurrencies. The service makes it possible to buy, sell and use cryptocurrencies for payments via PayPal. Conversion between the stablecoin PayPal USD (PYUSD) and other cryptocurrencies is also offered. However, access will be limited, requiring verification and some geographic restrictions. Meanwhile, the crypto community expresses concerns about the centralization and control of PYUSD.
Coinbase explores opportunities in Canada
Coinbase (NASDAQ:COIN) has expanded its services into Canada in partnership with Peoples Trust Company, introducing Interac payment options in Canadian dollars. To attract Canadians, the exchange is offering a 30-day trial of Coinbase One, with no fees and priority support. Coinbase sees Canada as a "Go Deep" market, citing its strong position in cryptocurrencies.
Kraken Ventures plans a new investment fund
Kraken Ventures, the venture capital arm of crypto operator Kraken, is looking to raise $100 million for its second fund, surpassing the $65 million of the first fund in 2021. Brandon Gath, managing partner, confirmed the plans, highlighting the team's expertise in initial investments and the close relationship with Kraken. This effort comes against a challenging crypto investment landscape, marked by falling market sentiment and investment volumes.
Hut 8's second quarter financial performance
In Q2 2023, Hut 8 Mining Corp (NASDAQ:HUT) reported a drop in revenue to $19.2 million due to a 58% decrease in Bitcoin mining. Causes include Bitcoin network issues and operational outages. In response, Hut 8 has taken measures, such as new hardware and firmware, but faces high energy costs. Its high-performance computing segment saw revenue of $4.2 million. The company held 9,136 Bitcoins valued at $368.7 million. Comparatively, its mining cost per Bitcoin is $27,148, while Riot Platforms (NASDAQ:RIOT) is $8,300.
TeraWulf and its growth in Bitcoin mining
In the first half of 2023, TeraWulf (NASDAQ:WULF) expanded its Bitcoin mining capacity, mining 1,441 BTC, bringing its quarterly revenue to $15.5 million. The growth was attributed to Bitcoin's high hash rate and market cap. With 50,000 miners in New York and Pennsylvania, TeraWulf plans to expand further in 2023.
Significant changes to CoinDesk after staff cut
Crypto media company CoinDesk has laid off 45% of its editorial staff as it seeks to attract strategic investors under the leadership of the Digital Currency Group (DCG). Kevin Worth, CEO of CoinDesk, communicated the changes internally, highlighting the need to ensure the company's financial stability. CoinDesk, acquired by DCG for $500,000 in 2016, is approaching a $125 million sale deal.
Tokens dominate The Sandbox landscape
Metaverse platform The Sandbox (COIN:SANDUSD) has unlocked 332 million SAND tokens, 16% of the circulating supply, worth $133 million. Unlock distributed tokens to staff, consultants, company reserve, among others. The price of the SAND dropped after unlocking, and the next one is scheduled for February 2024. Recently, The Sandbox partnered with the British Museum, expanding interaction in the metaverse.
OriginTrail unites worlds by connecting the physical and digital
Alpha Sigma Capital Research, an investor in blockchain solutions, released a report on OriginTrail, which organizes humanity's "knowledge assets" by converting them into non-fungible tokens (NFTs) on the blockchain. This allows for easy knowledge ownership, distribution, and validation. This tokenization improves transparency and offers similar opportunities to Google (NASDAQ:GOOGL). These assets can improve Artificial Intelligence models, with applications in various blockchain solutions. OriginTrail connects the physical and digital worlds while Trace Labs develops its technology.
Zunami Protocol in the crosshairs after Curve Finance compromise
The DeFi Zunami Protocol platform suffered a price gouging attack, resulting in losses of over $2.1 million. This attack is one of many linked to the Curve Finance vulnerability, which has already exposed more than $100 million worth of crypto assets. The hacker used a balancer loan, manipulated prices and got 1.1152 ETH. PeckShield warned of the attack and notified that the stolen funds were moved to Tornado Cash. Zunami advised users to avoid purchasing their affected tokens. The firm SlowMist had previously warned Zunami about possible vulnerabilities.
Sam Bankman-Fried awaits trial at MDC
Former FTX CEO Sam Bankman-Fried is jailed at the notorious Brooklyn Metropolitan Detention Center (MDC) in New York after having his bail revoked by Judge Lewis Kaplan. The facility, which has a history of scandals and mistreatment, currently accommodates 1,500 inmates, although it only has a capacity of 1,000. Bankman-Fried is expected to remain there for two months awaiting trial, with charges related to the leak of a diary belonging to former Alameda Research CEO Caroline Ellison. His lawyers filed an appeal against the waiver of bail.
The Metropolitan Museum dives into the Roblox universe
The Metropolitan Museum of Art in New York collaborated with Roblox (NYSE:RBLX), offering a virtual experience aimed at young audiences. Through the Replica app, developed in partnership with Verizon (NYSE:VZ), users can scan artwork at The Met and get digital items for Roblox, like Van Gogh's straw hat. The initiative includes a virtual version of The Met on Roblox, allowing users to explore and interact. Cultural institutions are turning to the metaverse, although some companies, such as Disney (NYSE:DIS) and Microsoft (NASDAQ:MSFT), have recently scaled back their efforts in this field.
Coca-Cola explores fusion of art and blockchain with NFTs
Coca-Cola (NYSE:KO) has launched an NFT "Masterpiece" collection on Coinbase's Base platform (NASDAQ:COIN), blending classics like "The Scream" and "Girl with a Pearl Earring" with contemporary art and its iconic bottle. The initiative is part of Coinbase's "Onchain Summer," which highlights the efficiency of the Ethereum Layer 2 network. Coca-Cola previously auctioned NFTs, with an auction in 2021 raising $575,000 for charity. The current collection has NFTs between 0.0011 and 0.014 ETH, and some are available on OpenSea for reduced prices.
Reddit NFTs on Polygon reach sales of approximately $40.6 million
Reddit's NFTs on the Polygon network have surpassed 20 million, even as general interest in NFTs has waned. As of July 2022, over 20.3 million of these collectible avatars have been minted for 16.4 million owners. In one year, the number of holders grew 118,074%. The sale volume of these Reddit NFTs is close to $40.6 million. Despite the fluctuating popularity of NFTs, artists like Grimes and events like Game4Ukraine continue to highlight their value and relevance in the marketplace.