Crypto This Wednesday: Coinbase to Trade Crypto Futures, Ledger Integrates with PayPal, and More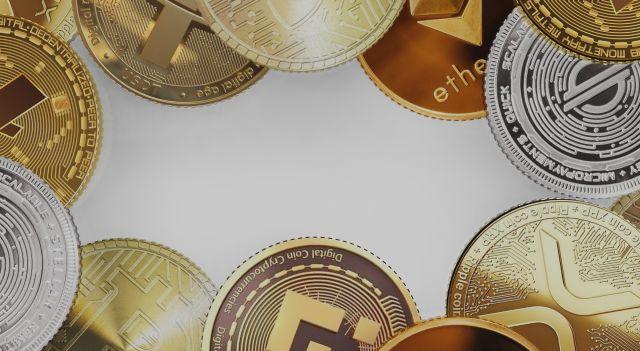 Coinbase gets approval for cryptocurrency futures, boosts its shares
Coinbase Global (NASDAQ:COIN) gained approval from the National Futures Association to offer cryptocurrency futures contracts to U.S. retail customers, leading to a 5% increase in its stock ahead of the market open. This approval comes as Coinbase is in litigation with the SEC, which alleges that the company operates as an unregistered exchange. The central debate is whether crypto assets are considered securities or commodities. Coinbase has already seen a 123% increase in its shares this year and previously acquired FairX, a regulated futures exchange. The company plans to expand its cryptocurrency derivatives services in the coming months.
Binance shuts down Binance Connect
A Binance spokesperson confirmed that Binance Connect will be shut down on August 16. This decision follows the announcement by Biswap, a decentralized exchange, about the deactivation of the Binance Connect card payments service. This move is part of Binance's strategy to focus on its core activities. The company says it constantly revises its services to align with market trends. Launched in 2022, Bifinity (now Binance Connect) was a fiat-to-crypto payment platform.
Ledger announces integration with PayPal for direct purchases of cryptocurrencies
On August 16, Ledger, a manufacturer of hardware wallets, announced the integration of its Ledger Live software with PayPal (NASDAQ:PYPL). This partnership allows Americans with verified PayPal accounts to purchase cryptocurrencies such as Bitcoin (COIN:BTCUSD), Ether (COIN:ETHUSD), Bitcoin Cash (COIN:BCHUSD) and Litecoin (COIN:LTCUSD) directly via Ledger Live. What's new is that when buying crypto through PayPal, the funds immediately go to the Ledger wallet, with no additional steps. Ledger CEO Pascal Gauthier highlighted that this combination aims to simplify cryptographic transactions while maintaining security.
PayPal suspends buying cryptocurrencies in the UK due to regulation
To comply with financial regulations in the UK, PayPal (NASDAQ:PYPL), is temporarily pausing the purchase of cryptocurrencies by its British users. The interruption stems from new Financial Conduct Authority (FCA) guidelines. Existing customers can still hold and sell their cryptocurrencies. This suspension is expected to last until early 2024. Recently, the FCA gave notice that crypto companies need to align their marketing strategies with the UK financial promotional regime by October 2023.
Vitalik Buterin reviews X's "Community Notes" feature
Vitalik Buterin, founder of Ethereum, analyzed the "Community Notes" feature of platform X (formerly Twitter) from a cryptographic perspective. Launched in 2021 as "Birdwatch", this feature allows users to add context and fact checks to tweets. The algorithm scores the notes based on peer reviews, favoring those that are non-partisan. Buterin suggests that, although susceptible to manipulation, the feature represents an advance towards decentralized governance. He also sees potential for decentralized moderation in future platforms, highlighting the importance of transparent, consensus-driven algorithms.
Donald Trump is an Ethereum Whale
Recent documents reveal that former US President Donald Trump owns $2.8 million worth of Ethereum (COIN:ETHUSD), demonstrating a departure from his former critical view on cryptocurrencies. In addition, Trump earned $4.86 million from non-fungible tokens (NFTs) through a licensing agreement between his company, CIC Digital LLC, and NFT INT LLC. While his related NFT collections have attracted attention, they are not linked to political campaigns and are not directly managed by Trump or his companies.
Shiba Inu announces release of Shibarium for tomorrow
Shiba Inu (COIN:SHIBUSD), with its philosophy based on decentralization and community development, is on the Ethereum blockchain, boasting a massive supply of 1 quadrillion tokens. Besides being a meme currency, it has a robust ecosystem with protocols like ShibaSwap and exploits in the NFT world and metaverse. The project announced Shibarium, a Layer 2 solution, seeking to solve scalability issues and high fees in Ethereum. The launch is scheduled for August 17th. This innovation promises faster and cheaper transactions, boosting blockchain adoption and bolstering Shiba Inu's position in the DeFi landscape.
ConsenSys introduces Ethereum Linea sizing rollup with broad support
ConsenSys launched the Linea Ethereum scaling rollup, integrating over 150 partners and mobilizing over $26 million in Ether (COIN:ETHUSD). Launched in July 2023, Linea allows the migration of decentralized applications (DApps) to its platform, offering lower costs and better performance. Declan Fox, senior product manager at Linea, emphasized Ethereum co-founder Vitalik Buterin's support for zero-knowledge accumulation technologies. He highlighted that Linea is ideal for DeFi protocols and offers integration with the MetaMask wallet, expanding the reach to millions of users.
Stellar Development Foundation buys stake in MoneyGram
The Stellar Development Foundation (SDF) acquired a minority stake in MoneyGram. Denelle Dixon, CEO of SDF, unveiled the investment on Aug. 15, using reserved funds from the foundation instead of Stellar's Enterprise Fund. While financial terms were not disclosed, the SDF now has a seat on MoneyGram's board. Dixon hopes the investment will help MoneyGram advance digital business and blockchain technology. SDF and MoneyGram have been collaborating since 2019 and made their partnership official in 2021. Recently, MoneyGram has launched new digital and blockchain services. The value of Stellar (COIN:XLMUSD) is down more than 2% at press time.
Nova Labs launches $5 phone plan focused on Miami
Startup Nova Labs launched a phone plan for $5 a month, initially available only to Miami residents or guests. Founded in 2013 with a focus on the "Internet of Things", the company shifted its focus to cryptocurrency in 2018. Formerly called Helium, it faced criticism and raised $250 million. The new plan will use individual and corporate 5G hotspots. The company cites dissatisfaction with traditional carriers, while noting market competition such as T-Mobile (NASDAQ:TMUS). Nova Labs has partnered with T-Mobile for a smooth transition between networks. CEO Haleem recognizes the importance of this partnership, admitting limitations in Nova Labs' current network.
Bittrex Global repositions after SEC settlement
Following a settlement with the US Securities and Exchange Commission (SEC) over allegations of unregistered trading, Bittrex Global seeks to win over investors concerned about regulatory uncertainty in the US. Bittrex CEO Oliver Linch has assured support for anyone wishing to trade without US regulatory ties. Surprisingly, Bittrex Global will not pay for the deal. While the US segment of Bittrex will pay $24 million in the deal, it faces bankruptcy and holds between $500 million and $1 billion in assets and liabilities. SEC charged Bittrex and its co-founder with regulatory violations and tampering with token communications. Bittrex's market presence in the US has dropped significantly since 2018.
WhiteBIT and Justin Sun under scrutiny for high-yield offer
Justin Sun-linked exchange WhiteBIT raised eyebrows by announcing a 24.8% Annual Percentage Yield (APY) for Tether (COIN:USDTUSD) deposits for one year. This rate is unusually high compared to market averages. Sun, well known in the crypto industry, has a history of promoting high returns on questionable stablecoins. WhiteBIT's "lending" platform and its connection to Sun raise the alarm. WhiteBIT offers over 150 cryptocurrency pairs and access to fiat currencies from Ukraine and Kazakhstan, but has challenges with licenses and banking relationships, making its legitimacy suspect.
Three Arrows Capital founders fined for breaches in Dubai
Three Arrows Capital founders Kyle Davies and Su Zhu have been fined by the Dubai Virtual Assets Regulatory Authority (VARA) for violations at OPNX exchange. On Aug. 16, VARA fined the exchange approximately $2.7 million and OPNX leaders around $54,000 for flouting Dubai's advertising laws. The leaders have already paid their fines, but the exchange's fine remains pending. The VARA may impose further penalties or refer the case to legal enforcement.
RocketSwap committed to 471 ETH loss and suspicious coin creation
RocketSwap, a Base Layer 2 decentralized exchange, was compromised, resulting in the loss of 471 ETH ($870,000). According to PeckShield, the flaw arose from multiple errors, including offline signatures and improper storage of private keys. While some accuse the RocketSwap team of internal manipulation, they blame an external hacker. Subsequently, the hacker transferred the funds to Ethereum, creating and profiting from a new coin, LoveRCKT, whose value skyrocketed and then crashed.
SwirlLend accused of Rug Pull
The SwirlLend project, active on Ethereum Layer 2, is accused of performing a rug pull resulting in the loss of $460,000 in deposits. Cybersecurity firm PeckShield has reported suspicious withdrawals from the Base and Linea networks. SwirlLend's deposits have dropped dramatically and their social media accounts have been wiped. This term, "rug pull," refers to developers running off with user funds. It's yet another notable incident on the Base network, a reminder of the risks of the decentralized financial (DeFi) ecosystem and the need for caution.
Sora Summit gathers blockchain experts in Taipei
Sora Ventures will hold its Sora Summit in Taipei on December 16, concluding Taipei Blockchain Week. This event, which started in Macau in 2018, will have more than 100 experts, including co-founders of Paxos and leaders of CryptoSlate, debating Web3 topics for an estimated audience of 1000 people. Discussions will focus on Bitcoin, DeSci, NFTs, DeFi and more. Sora, a VC company focused on Web3 innovations, chose Taipei for the event, in line with its headquarters and the city's strategic position in connecting blockchain communities.
El Salvador sees rise in bonds after bitcoin adoption
After adopting Bitcoin as legal tender in 2021, El Salvador saw a 70% increase in its bonds in 2023, attracting giants such as JP Morgan (NYSE:JPM) and UBS Group (NYSE:UBS). President Nayib Bukele celebrated, saying, "I told you so." Contrary to initial criticisms of BTC adoption, El Salvador paid off its $800 million debt on time, boosting investor confidence. The country has also introduced crypto legislation and plans for Bitcoin-backed securities (COIN:BTCUSD), demonstrating resilience and attracting institutional interest.
Chinese court judges mining company for pyramid scheme
A court in Pingnan, Guangxi, China, tries Filecoin mining company Shenzhen Shikongyun Technology, accused of creating an $83.2 million pyramid scheme. Four company executives are under scrutiny for allegedly misleading clients with promises of high mining profits. They encouraged customers to recruit more people and invest in storage servers, disrupting the economic order.
Between March and May, FBI confiscated around $1.7 million worth of cryptocurrencies
Between March and May, FBI confiscated around $1.7 million worth of cryptocurrencies, including Bitcoin (COIN:BTCUSD) and Ether (COIN:ETHUSD). The largest seizure was 428.5 ETH in the Eastern District of Virginia. The FBI indicated that these arrests were due to violations of federal law. In addition to cryptocurrencies, items such as luxury cars and handbags were also seized. The agency warned the community about scams in the NFT space and fake cryptocurrency job advertisements.
Digital Power Council created to represent cryptocurrency miners in the US
The Digital Energy Council was created on Aug. 15 to represent cryptocurrency miners to alleviate concerns about the sustainability of mining and promote its growth in the US. This movement aims to modify the negative view of recent legislation against the industry. Thomas Mapes, the group's founder and former head of the US energy industry, sees mining companies as "the energy companies of the future". Despite global criticism, especially after the Chinese ban, Mapes ensures that his group includes important cryptocurrency companies.
ZetaChain raises $27 million
ZetaChain, a Tier 1 network, has raised $27 million to underpin its autonomous chain platform, with notable investors such as Blockchain.com and Jane Street Capital. Created in 2021, the protocol facilitates the interaction between blockchains and the decentralized financial ecosystem, allowing smart contracts to be used in networks without this technology, such as Bitcoin (COIN:BTCUSD). The platform already has more than 27,000 DApp contracts for various applications. Industry notables such as Ankur Nandwani have joined the team, who highlight the effectiveness of their interconnected smart contracts.
BitGo raises $100 million
Despite the turmoil in the US crypto market, BitGo, a cryptocurrency custody company, is expected to reveal that it has raised $100 million, valued at $1.75 billion, according to Bloomberg. BitGo, which protects cryptocurrency private keys, acts as a custodian for several clients, including bankrupt FTX. CEO Mike Belshe attributes the company's success to its focus on regulation. The California-based company secured the new investment from global sponsors, and plans to use some of the funds for strategic acquisitions. The round had investors from the US and Asia, some outside the crypto business. In 2023, BitGo saw a 60% increase in customers and 40x in staked assets. After failed acquisition attempts in previous years, BitGo now focuses on meeting the global demand for custody solutions.
Linera raised $6 million in funding round led by Borderless Capital
Linera, a tier one blockchain focused on solving scalability challenges through "microchains," has raised $6 million in a funding round led by Borderless Capital. Founded by former Meta Novi engineer Mathieu Baudet, the company has raised a total of $12 million. The new funding will be used to expand the team, launch development and test networks, and strengthen its presence in the APAC region. Linera innovates by using microchains to tackle bottlenecks in traditional blockchains, allowing users to interact with Web3 applications directly from their wallets. Investors in this round include Laser Digital Ventures, Flow Traders and Eterna Capital.