Crypto This Tuesday: PayPal Launches Crypto-Dollar Conversion, Franklin Templeton Submits BTC ETF, and More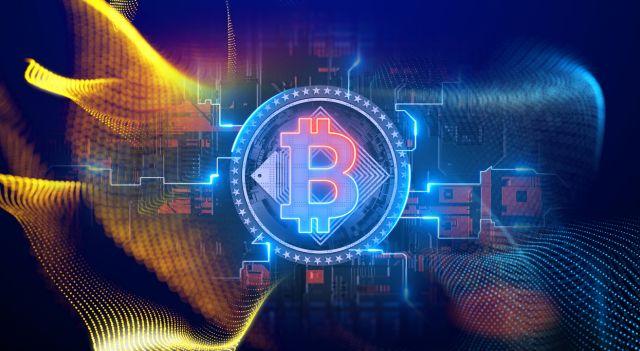 Bitcoin movement follows varied perspectives
On September 12, Bitcoin (COIN:BTCUSD) attempted to consolidate above $26,000, generating optimism among investors. Records indicated that Bitcoin maintained much of its 24-hour advance, reaching 5.5% at one point. Jelle, a renowned trader, showed enthusiasm for a retest of the $27,000 level. Meanwhile, Crypto Ed projected a possibility of reaching $28,000 in the short term. However, Keith Alan highlighted significant resistance, emphasizing the need to hold $24,750 as support. Analyzing the last quarter, QCP Capital predicted selling pressures, anticipating a more robust recovery only in October.
Binance extends humanitarian aid after Morocco earthquake
Following the devastating magnitude 7 earthquake that affected Morocco on September 8, resulting in over 2,000 deaths in Marrakesh, Binance announced donations of up to $3 million in Binance Coin (COIN:BNBUSD) to assist those affected. Those in the hardest hit region, Marrakech-Safi, will receive $100 in BNB. Other Moroccans will have US$10 of BNB credited. Changpeng Zhao, CEO of Binance, expressed solidarity and encouraged unaffected beneficiaries to pass on donations. Binance has also created a public wallet for more contributions. In March, Binance had already taken a similar action following earthquakes on the Turkey-Syria border.
Franklin Templeton proposes Bitcoin ETF
Asset management giant Franklin Templeton proposed to SEC on September 12 to launch a physical Bitcoin ETF. The request comes after the SEC postponed decisions on other potential Bitcoin ETFs, including Grayscale's. Under the proposal, the ETF would act as a trust, with Coinbase (NASDAQ:COIN) holding Bitcoin (COIN:BTCUSD) and Bank of New York Mellon (NYSE:BK) managing the money. The shares would be traded on the Cboe BZX Exchange. SEC's verdict is expected on October 16. The company warned of regulatory uncertainty in its submission.
PayPal enhances crypto ecosystem with conversion cervice
PayPal (NASDAQ:PYPL) has introduced a new service that allows users to convert cryptocurrencies into US dollars directly in their wallets. The functionality, called "Off Ramps", allows cryptocurrency holders in the US to easily transfer their digital assets into dollars, which can be used for purchases, bank transfers, among others. This innovation, integrated into MetaMask and accessible via dApps and NFT marketplaces, aims to provide a smooth transition between the crypto and traditional financial worlds, reinforcing PayPal's position in crypto space.
Coinbase launches web3 wallet for institutions to access NFTs and DeFi
Coinbase (NASDAQ:COIN) has expanded its reach into the professional sector by introducing a Web3 wallet through its Coinbase Prime division. This wallet was developed to allow institutions to engage with NFTs and decentralized finance (DeFi) more broadly. It not only offers secure token storage and interaction with dapps, but also integrates with Prime account security. Kevin Johnson, from Coinbase, highlighted the importance of ensuring adequate controls over assets, meeting the specific demands of institutions. " We're just giving institutions the resources they need to participate in on-chain applications ", said Johnson.
MetaMask launches "Snaps" to expand Blockchain compatibility
Popular web3 wallet MetaMask has introduced "Snaps," software modules designed to expand the platform's compatibility beyond Ethereum-based networks. While MetaMask has traditionally supported blockchains like Ethereum, BNB Chain, and Polygon, Snaps will facilitate integration with networks like Cosmos and Solana. This initiative, which involved the collaboration of more than 150 developers, aims for an open innovation platform without barriers, as highlighted by Christian Montoya, project leader: "We believe that permissionless innovation is the cornerstone of a decentralized system – without gatekeepers ."
HSBC explores partnership with Fireblocks on crypto custody technology
Renowned London bank HSBC (NYSE:HSBC) is considering a collaboration with cryptocurrency custody specialist Fireblocks. Fireblocks already has experience in the area, having previously been chosen as a custody technology provider by BNY Mellon (NYSE:BK) and also has a link with BNP Paribas. However, big banks are cautious about crypto due to regulatory uncertainty, especially in the US. HSBC, holding $3 trillion in assets, allows BTC and ETH trading at its Hong Kong unit but maintains a reserved stance.
Sony and Startale Labs drive the evolution of Web3
Sony Network Communications (NYSE:SONY) invested US$3.5 million in Startale Labs, strengthening its position in the web3 universe. Startale Labs, a key contributor to the Astar Network, seeks to expand the scope of web3 globally. With Sony's contribution, Startale intends to double its team and increase its contributions to networks such as Astar and Polkadot. Regulatory uncertainty in the US is driving focus towards Asian markets, and the partnership between Sony and Startale Labs highlights this trend, aiming for wider adoption of web3 globally.
Bitfinex celebrates new legal victory in class action
Cryptocurrency exchange Bitfinex scored a significant legal victory when a class action lawsuit filed against it was dismissed by Chief Judge Laura Taylor Swain in New York. According to a statement from Bitfinex on September 12, the lawsuit, filed by Shawn Dolifka, attempted to revive arguments that had already been refuted. The decision highlighted that the suggested change did not address the main issues with the allegations. This recent decision echoes the resolution of a similar case faced by Tether the previous month.
Alex Mashinsky challenges FTC allegations of fraudulent conduct
Celsius founder Alex Mashinsky is disputing the charges brought by the US Federal Trade Commission, arguing that the allegations are insufficient. His lawyers claim that the facts presented do not meet the criteria of the Gramm-Leach-Bliley Act of 1999, which deals with fraudulent information in financial institutions. Furthermore, it was highlighted that, having resigned as CEO in September 2023, Mashinsky cannot currently be considered in violation of the law. Meanwhile, Celsius co-founders also face legal scrutiny, with defenders questioning the basis of the accusations.
It is confirmed that Vitalik Buterin, co-founder of Ethereum, suffered a sim-swap attack on his account
On September 11, via Warpcast, Vitalik Buterin, co-founder of Ethereum, revealed that his X (formerly Twitter) account was compromised by a sim-swap attack. This type of attack exploits flaws in two-factor authentication systems using calls or messages as verification. Buterin acknowledged the weakness of phone numbers in security and mentioned that he may have linked his phone when signing up for Twitter Blue. Following the attack, around $700,000 worth of digital assets were lost, and the community was warned about security risks on X.
CoinEx suspected of $27 million hack
On September 12, CoinEx, a cryptocurrency exchange, had suspicious outflows of funds to an unknown address, causing concerns about a possible hack. Blockchain Cyvers Alerts estimates that around $27 million was lost. Notably, an amount of $7.9 million in Ether (COIN:ETHUSD) was transferred to an account with no previous records. Other tokens were also sent to the same address. CoinEx has not yet officially commented on the matter.
Problems in Milady Maker: Fee embezzlement and invasion on social networks
Milady Maker, a recognized NFT project, has faced significant exploitation affecting its fees and social media accounts. Charlotte Fang, co-founder, revealed on X that a developer linked to Milady embezzled around US$1 million from Remilia Corporation, the DAO responsible for the project. While key assets and NFTs remain safe, the attacker has also taken control of several social accounts. Fang identified those involved and promised strict legal action against them. After Elon Musk's endorsement in 2023, Milady NFTs experienced an appreciation, but later showed a drop in prices.