New Alibaba Group CEO Lays Out Strategic Priorities For Staff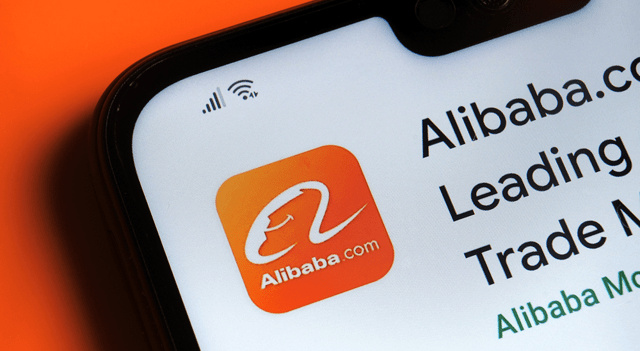 Alibaba's New CEO, Eddie Wu, Reveals Key Strategic Focus on "User First" and AI-Driven Initiatives
Eddie Wu, the newly appointed CEO of Alibaba Group (NYSE:BABA), has outlined the tech giant's primary strategic priorities in an internal letter reviewed by Reuters. Wu, who sent the communication on his third day as CEO, emphasized two core focuses: "user first" and an "AI-driven" approach.
In his letter, Wu also stressed Alibaba's commitment to nurturing young talent, particularly those born after 1985, to shape the core of its future business management teams within the next four years. This initiative aims to instill and maintain a "start-up mindset" within the company, preventing it from becoming entrenched in outdated practices.
As one of Alibaba Group's founders and a long-time collaborator of former chief Jack Ma, Wu's strategic direction comes at a pivotal moment for Alibaba. The company is undergoing its most significant organizational restructuring in its 24-year history.
In a surprising move, Alibaba announced that Wu would concurrently serve as CEO of its cloud computing unit, a role previously held by Daniel Zhang. Zhang had previously expressed his intention to step away as CEO of Alibaba Group to focus on the cloud division, which is targeting an IPO by May 2024. The Cloud Intelligence Group, valued at $41 billion to $60 billion this year, is one of five units that Alibaba is spinning off as part of its restructuring. It is also home to the group's generative artificial intelligence model, Tongyi Qianwen.
Eddie Wu underlined the transformative potential of AI in the coming decade, stating that "the most significant change agent will be the disruptions brought about by AI across all sectors." He cautioned that failure to keep pace with the changes of the AI era could lead to displacement.
While Alibaba exceeded analyst expectations in its first-quarter earnings report last month, it faces challenges stemming from a two-year regulatory crackdown, intensifying competition, and a slowing Chinese economy. Economic pressures have driven domestic e-commerce consumers toward budget-friendly platforms like PDD Holdings' Pinduoduo (NASDAQ:PDD) and ByteDance's Douyin (the Chinese version of TikTok). In response, Alibaba's domestic e-commerce division is shifting its focus toward value-for-money segments.
Despite reporting revenue growth of only 4% for the quarter, the cloud unit is estimated by analysts to be China's largest cloud provider, boasting a 34% market share ahead of competitors like Huawei Technologies, Tencent Holdings (USOTC:TCEHY), and Baidu (NASDAQ:BIDU).