Crypto This Thursday: Lufthansa Launches NFTs, Uniswap Acquitted in Court Case, and More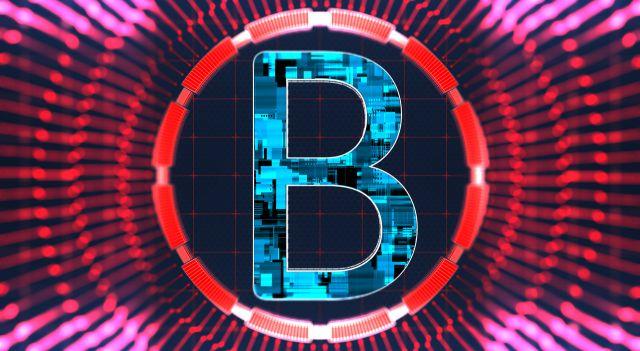 New York court classifies Ether and Bitcoin as 'commodities' and dismisses case against Uniswap
A New York court has defined Ether (COIN:ETHUSD) and Bitcoin (COIN:BTCUSD) as commodities and has ruled out a class action lawsuit against cryptocurrency exchange Uniswap. The lawsuit alleged that Uniswap had violated US securities laws, but Judge Katherine Polk Failla stated that the real culprits were the issuers of "fraudulent tokens", not Uniswap. The tokens cited in the lawsuit include Ethereum (ERC-20), EthereumMax (COIN:EMAXUSD), Bezoge (COIN:BEZOGEUST) and Alphawolf Finance (COIN:AWFUSD) tokens. Uniswap Founder Hayden Adams praised the decision, noting that it addressed fundamental questions about accountability and regulation in the DeFi and cryptocurrency space. The decision also outlined the difference between protocols and user interfaces.
US asks Nvidia, AMD to limit AI chip exports to Middle East
According to recent reports, US regulators have asked Nvidia (NASDAQ:NVDA) and its competitor AMD (NASDAQ:AMD) to restrict exports of their high-end AI chips to certain countries in the Middle East. Nvidia said these new guidelines will not significantly affect its current business and that it is in talks with the US government to resolve the issue.
Worldcoin's rise and regulatory challenges in Argentina
Worldcoin, the digital identity project, saw a surge in popularity in Argentina, where it verified 9,500 people in a single day. However, success comes with scrutiny: Argentina's public information access agency plans to review the company's data collection procedures. Worldcoin (COIN:WLDUSD) also faces regulatory issues in other countries and its WLD token saw a significant drop in value within a month of launch.
Binance announces phased end of support for stablecoin BUSD and changes at the top leadership
Binance plans to gradually end support for its stablecoin BUSD (COIN:BUSDUSD), starting with the withdrawal of trading pairs and loans starting in September. Users have until February next year to convert their BUSD. The move follows a regulatory order that banned issuer Paxos from minting the coin. Additionally, Leon Foong, who led Binance's expansion into Asian markets, has left the company. His departure comes at a delicate time for Binance, which is facing regulatory challenges and a drop in market share.
Robinhood holds 5th largest Ethereum portfolio valued at $2.5 billion
Arkham Intelligence revealed that Robinhood (NASDAQ:HOOD) is the owner of the fifth largest Ethereum (COIN:ETHUSD) wallet with an estimated value of $2.54 billion. In addition to 1.5 million ETH, the wallet also contains over 100 other ERC-20 tokens, bringing the total Ethereum-based assets to over $2.71 billion. Arkham confirmed that these funds are held in escrow for Robinhood users, as required by the SEC.
Coinbase adds experimental support for PayPal's PYUSD stablecoin
As of August 31, 2023, Coinbase (NASDAQ:COIN) will begin supporting trading in PayPal's (NASDAQ:PYPL) newly launched stablecoin PYUSD, with the caveat of "experimental" due to still-uncertain trading volume. PYUSD (COIN:PYUSDUSD) was developed in partnership with Paxos and aims to facilitate digital payments. While other exchanges such as Huobi and Kraken have already listed the asset, Coinbase will only proceed if "liquidity conditions are met". PYUSD adoption has been slow, with a total supply of around 43 million tokens.
Circle announces USDC launch on new blockchains in September
Stablecoin firm Circle (COIN:USDCUSD) has revealed plans to launch its stablecoin USDC natively on two blockchains by the first week of September. One version will be on Optimism's OP Mainnet, while another will be on Coinbase's Layer 2 Base network. The new versions will gradually replace the current Ethereum-linked ones and are part of Circle's "StableSeptember" event, which will also include releases on Cosmos via Noble, NEAR and Polkadot. The company also said it will launch USDC on a sixth network, Polygon PoS, in October. Currently, USDC exists in Polygon in the form of a bridge.
SWIFT explores connection with blockchains to improve interoperability and tokenization
SWIFT, the global financial communications network, recently released a report discussing how it can improve interoperability between different blockchains. The company suggests an incremental approach, integrating existing systems with blockchain technology, as a "more plausible" short-term solution. Working with financial institutions and Chainlink, SWIFT demonstrated that its current infrastructure could provide a single point of access to multiple blockchain networks, reducing costs and operational challenges.
Nexo launches crypto Mastercard for EEA citizens with interest and cashback benefits
Bulgarian platform Nexo has launched an encrypted debit and credit Mastercard (NYSE:MA) for citizens of the European Economic Area. The card allows spending in stablecoins and offers up to 9% annual interest and 2% cashback on credit transactions with Bitcoin (COIN:BTCUSD) as collateral. Also, the card has no monthly fees and can be linked to Apple Pay and Google Pay.
Lufthansa launches NFT loyalty program with Uptrip app
Lufthansa (USOTC:DLAKY) has launched Uptrip, a mobile loyalty app that uses non-fungible tokens (NFTs) on the Polygon network. Developed by Lufthansa Innovation Hub and Miles & More, the program allows passengers to convert their boarding passes into collectible NFTs. By accumulating these NFTs, users can unlock various rewards such as flight upgrades and access to airport lounges. The app has already registered over 20,000 signups and 200,000 NFTs minted, showing a strong interest in the initiative.
Stroom Network raises $3.5 Million to expand 'Liquid Staking' solution on Bitcoin's Lightning Network
Stroom Network, focused on "liquid staking" for Bitcoin's Lightning Network, raised $3.5 million in an oversubscribed funding round. Led by Greenfield, the round aims to fund the expansion of the team and the launch of a corresponding Ethereum token, lnBTC (COIN:LNBTCUSD). The platform intends to facilitate fast and low-cost transactions on the Bitcoin blockchain, while also offering new opportunities to earn Ethereum.