3 Issues To Watch For This Week: Fed, Economic Data, Earnings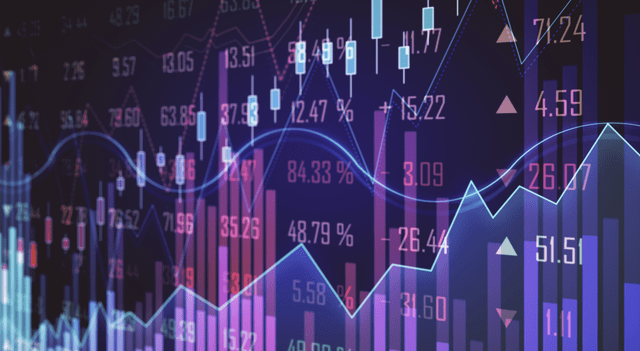 Investors this week will look to the US Federal Reserve's (Fed) minutes from last month's meeting, due to be released on the 16th, for clues about the future outlook for US interest rates.
And retail sales data and earnings of major retailers will help spot consumer spending trends in the US, while China's industrial production and employment data confirm underlines the world's second-largest economy's faltering post-pandemic recovery.
Key issues in the market to watch out for this week include:
Fed Minutes
Before markets turn their attention to the Fed's annual meeting in Jackson Hole, Wyoming, later this month, investors' attention will focus on the minutes of the Federal Open Market Committee's (FOMC) policy meeting, which the Fed is to release on the 16th.
On the 26th of last month, the Fed raised the base rate by 0.25 percentage point to 5.25-5.5%, leaving room for another hike in September. The Fed, which has raised the benchmark interest rate 11 times in a row from March 2022 to last month, will reveal what discussions were made at last month's policy meeting regarding future interest rate hikes.
The July Consumer Price Index (CPI) on the 10th and the July Producer Price Index (PPI) on the 11th both indicate that the trend of slowing inflation continues, raising expectations in the market that there will be no further rate hikes.
According to CME Group FedWatch, investors see a 67.4% chance of ending the rate hike in the year or below current levels. On the other hand, the possibility of a further rise in interest rates by more than 0.25 percentage point is expected to be only 32.5%.
US-China Economic Indicators
US – Retail sales data for July will be released on the 15th, with demand expected to recover in early Q3 after a smaller-than-expected rise in June.
Other data will likely indicate that the manufacturing sector is still struggling. The Empire State manufacturing index on the 15th is expected to fall into the negative territory, while the Philadelphia Fed manufacturing index scheduled to be released on the 17th is expected to remain in the negative territory.
Data for the housing and construction sector is expected to show signs of stabilizing with reports on building permits and housing starts on the 16th. It will also release weekly data on the 17th for the number of new jobless claims that are expected to decline slightly after last week's larger-than-expected increase.
China – Data on retail sales, industrial production and fixed asset investment due to be released on the 15th are expected to show only modest gains.
There are warnings that the Chinese economy could enter deflation. Data from last week showed that China's consumer prices fell 0.3 per cent in July from a year ago, marking the first annual drop in more than two years.
Amid the growing tension of the US-China economic war, the real estate downturn, which accounts for a large portion of the Chinese economy, has become serious and the Chinese economy is in trouble in both domestic demand and exports. This has increased pressure on Beijing's policy makers to do more to prop up the economy.
Retail Earnings
As the Q2 earnings season draws to wind up, some of America's largest retailers will report quarterly results this week, which will provide important clues about the health of consumer spending, a major driver of the US economy. Meanwhile, some tech companies are also scheduled to announce their earnings.
First of all, before the market opens on the 15th, Home Depot (NYSE:HD), a housing materials and service company, will announce its quarterly earnings. On the 16th, discount store chain TJX (NYSE:TJX) and retail chain Target (NYSE:TGT) will release their earnings. Walmart (NYSE:WMT) is scheduled for the 17th. Although Walmart is the largest brick-and-mortar retailer, it also threatens Amazon (NASDAQ:AMZN) in the e-commerce business.
Retail sales data for July and quarterly earnings reports from retailers will reveal how consumer spending is changing under still high inflation.
Performance Announcement
14th – Foxconn (USOTC:HNHPF), etc.
15th – Home Depot (NYSE:HD), JD.com (NASDAQ:JD), Suncor Energy (TSX:SU), Agilent Technologies (NYSE:A), etc.
16th – Tencent (NYSE:TME), Cisco (NASDAQ:CSCO), Target (NYSE:TGT), etc.
17th – Walmart (NYSE:WMT), Applied Materials (NASDAQ:AMAT), Tapestry (NYSE:TPR), etc.
18th – Dear & Company (NYSE:DE), Palo Alto Networks (NASDAQ:PANW), Estee Lauder (NYSE:EL), Xiaopeng (NYSE:XPEV), etc.