Crypto This Thursday: Binance Announces Hard Fork, Former Celsius CEO Arrested, and More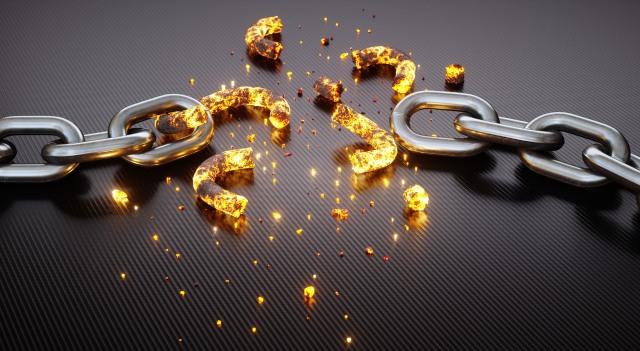 Europe prepares for the launch of the first Bitcoin ETF
Europe is about to receive its first Bitcoin Exchange Traded Fund (ETF) after a twelve month delay. Jacob Asset Management Group initially gained Guernsey Financial Services Commission (GFSC) approval in October 2021, but has faced setbacks due to exceptional market conditions. The ETF, which was scheduled to launch in July 2022 on the Euronext Amsterdam Exchange, is finally ready to launch this month. This initiative marks a significant change as it differs from previous products that were exchange-traded notes (ETN). Approval of a BTC ETF in the US is also awaited, potentially boosting Bitcoin's institutional adoption.
Google updates policy to allow NFTs in Play Store games
Google (NASDAQ:GOOGL) has announced an update to its policy to allow app developers to embed digital assets, such as NFTs, in games available on the Google Play app store. The new policy requires transparency about digital assets and prohibits promoting earnings related to gambling or trading activities. In addition, apps can incorporate user-owned content and unique NFT rewards. The collaboration with Reddit influenced these changes. Meanwhile, Apple (NASDAQ:AAPL) maintains restrictions on NFTs in its app store.
Wallet Pay launches as cryptographic payment service via Telegram
The Wallet platform, a Telegram bot that allows users to buy and sell cryptocurrencies, has launched a new crypto payment service called Wallet Pay. The feature allows for direct payment transactions between users and retail businesses within the Telegram interface. The service is available in multiple jurisdictions except the US and countries blacklisted by the Financial Action Task Force. Wallet places the onus of compliance on local businesses and fees are expected to range from 1% to 3% during the beta period. Supported cryptocurrencies are Bitcoin (COIN:BTCUSD), Tether (COIN:USDTUSD) and Toncoin (COIN:TONUSD).
Ethereum tops ESG ranking of institutional cryptocurrencies
According to a survey conducted by CCData, Ethereum (COIN:ETHUSD) leads first in the ESG ranking of institutional-grade cryptocurrencies, followed by Solana (COIN:SOLUSD) and Cardano (COIN:ADAUSD). Bitcoin (COIN:BTCUSD) has lagged behind due to its high energy consumption. The benchmark evaluated 40 digital assets based on parameters such as decentralization, security and climate impact. Interest in ESG-focused investments is on the rise, with ESG-related assets under management projected to reach 33.9 trillion by 2026. CCData created the scoring framework to help the crypto industry address ESG challenges.
Polygon proposes MATIC token upgrade to POL
Polygon Labs has revealed its proposed upgrade of the MATIC token (COIN:MATICUSD) to POL, a new third-generation native token. POL will be used to coordinate and fuel the Polygon ecosystem, with an initial supply of 10 billion tokens. The update will bring improvements in security, scalability and support for the network. MATIC holders may migrate their shares to POL at a 1:1 ratio. Polygon denied that the update was influenced by recent regulatory issues related to securities classification.
Aptos and Pyth team up to provide price oracles on the blockchain
The Aptos Foundation and the Pyth Data Association have partnered to provide real-time, low-latency price oracle updates on the Aptos blockchain. Automated price scheduler regularly updates price feeds to provide accurate and efficient information for DeFi applications. Developers can access Pyth price feeds on the Aptos blockchain, leveraging aggregated data from trusted sources such as Jane Street, CBOE, and Binance. The partnership aims to simplify the adoption of institutional quality data in the Aptos ecosystem.
Ondo Finance expands offering of tokenized bonds on Polygon
Ondo Finance has expanded its offering of tokenized US Treasury bonds to the Polygon network. The company issued the OUSG token, a tokenized version of BlackRock's US government bond ETF (NYSE:BLK), on Polygon as part of a strategic alliance. Ondo also plans to bring its upcoming yield-generating stablecoin alternative, called OMMF, and its decentralized lending marketplace, powered by Ondo Flux Finance, to Polygon. Demand for tokenized traditional assets is increasing, and tokenized Treasuries already represent a $600 million market. Ondo's move to Polygon aims to bridge the gap between DeFi and institutional funding.
MetisDAO Foundation develops hybrid approach to Ethereum
The MetisDAO Foundation announced the development of zero-knowledge ZKM, a hybrid approach that combines Optimistic Rollups and Zero-Knowledge technologies to make Ethereum the "universal settlement layer" for blockchain and non-blockchain applications. Funded by the Metis Foundation, ZKM aims to enhance existing Tier 2 networks such as Metis and Optimism and expand their compatibility with other Tier 1s such as Solana, Avalanche and BNB Chain. Furthermore, the aim is to make Ethereum a settlement layer for non-blockchain applications such as cloud computing, artificial intelligence and the Internet of Things.
Binance announces hard fork
Binance plans to perform a hard fork called "ZhangHeng" on BNB Chain (COIN:BNBUSD) later this month, with the aim of significantly improving security features. The update will introduce a new feature that allows to stop producing new blocks under certain conditions. The hard fork will also include implementation of the BEP-255 standard for non-fungible tokens (NFTs) and improvements to on-chain asset reconciliation. A bug fix will be applied to prevent unauthorized key attacks. The upgrade aims to improve the security, stability and integrity of the BNB network.
Celsius CEO arrested for securities fraud
Alex Mashinsky, former CEO of Celsius, was arrested on federal securities fraud charges, as the cryptocurrency exchange agreed to pay a $4.7 billion settlement with government regulators. The Securities and Exchange Commission (SEC) also accused Celsius of conspiring to defraud investors. Charges against Mashinsky include manipulation and securities fraud. If convicted, he could face decades in prison. The settlement will only be paid when the company is able to return the remaining assets of the bankrupt customers. These developments come after previous charges against Mashinsky for investment fraud.
Binance appoints new General Counsel and announces Binance Blockchain Week Conference
Binance has announced the appointment of Eleanor Hughes as its new general counsel, as the exchange faces legal challenges in multiple jurisdictions. Hughes, who served as the company's chief legal officer for APAC and MENA, will lead Binance's legal affairs in collaboration with the compliance team. The appointment comes at a time when Binance is under investigation by US regulators and faces legal action related to securities laws. The founder and CEO of Binance expressed confidence in Hughes' leadership in protecting users and managing risk. In other news, Binance has announced that the next edition of its flagship conference, Binance Blockchain Week, will take place in Istanbul, Turkey on November 8-9, 2023. The conference will address the future of Web3, exploring how blockchain and cryptography can empower billions of people in their daily lives. With over 100 prominent speakers, the event will feature discussions on the latest industry innovations, trends and challenges. More than 2,000 attendees from around the world are expected to attend, plus millions who will follow along virtually via the Binance livestream.
Bitget achieves a reserve verification index of 223%
Bitget, a cryptocurrency exchange, announced that its total proof of reservations ratio reached 223%. Bitget's total reserve is $1.44 billion, distributed across 31 different crypto assets. The exchange claimed to operate without user debt or funds and not be involved with bankrupt companies. Bitget uses profits from transaction fees and investments to back up its coins and has a US$300 million User Protection Fund. While proof of reserves has its limitations, Bitget is looking to increase partnerships with third-party auditors to examine its assets and reserves.
Dapper Labs lays off employees due to NFT market slump
Dapper Labs CEO Roham Gharegozlou confirmed on Twitter that the company has laid off 51 employees in response to the prolonged downturn in the non-fungible tokens (NFT) market. This is the third round of layoffs in a year, aimed at making the business more efficient. The NFT market continues to struggle, with sales volume and users falling, and the price of high-end NFTs is also on the decline.
Barclays downgrades Coinbase ahead of Earnings
Barclays (NYSE:BCS) revised its estimates for Coinbase (NASDAQ:COIN) ahead of the earnings announcement and downgraded the stock to "Under Weight" from "Equal Weight". However, they raised Coinbase's stock price target. The bank sees few positive short-term drivers due to depressed trading volumes, regulation and the recent rise in share prices. While Barclays believes Coinbase is a long-term winner in the crypto ecosystem, they find the fundamentals challenging.
Diabolic Drive raises concerns about crypto theft
The newly developed USB wireless keystroke injection tool called Diabolic Drive raises concerns about the possibility of stealing cryptocurrency from users. Cybersecurity experts claim that this device can be used to inject malware into systems, allowing attackers to take control and steal cryptographic funds. While most of these attacks require physical access, individuals with large cryptocurrency holdings make attractive targets. It is recommended to use advanced antivirus software and regularly update operating systems to avoid these threats.
Security experts question Lummis-Gillibrand bill
In a tweet, Justin Slaughter, Chief Policy Officer at Paradigm, expressed doubt about the Lummis-Gillibrand Responsible Finance Innovation bill. He believes the bill has little chance of passing the US Congress as the sponsors do not lead a Senate committee. Slaughter explained that the bill faces opposition, especially from Senator Sherrod Brown. However, he suggested that key aspects of the bill could be incorporated into another bill, the McHenry-Thompson.
Get Protocol raises $4.5 million to compete with Ticketmaster
Get Protocol raised $4.5 million in funding to develop an alternative to Ticketmaster. The company's CEO, Maarten Bloemers, described the fundraising environment as "absolute hell", but investors supported the project. The funding round was led by Flow Ventures and involved Animoca Brands, Tezos Foundation and others. Get Protocol is looking to break into the ticket industry, which has been dominated by big companies. The project stands out for its lighter approach to cryptography and uses the Tezos blockchain as its standard. The Get Protocol utility token is (COIN:GETUSD).
Binance Labs invests $15 Million in Xterio Platform
Binance Labs has announced a $15 million investment in Xterio, a Web3 gaming platform and publisher. Funding will be used to drive game and technology development, including artificial intelligence (AI) integration and token launches. Xterio offers a free-to-play gaming platform and GameFi-as-a-service to help developers create third-party games. Partnering with Binance Labs will allow Xterio to expand its AI-driven interactive experience and develop an AI toolkit for generating quality assets.