Crypto This Tuesday: Coinbase Buys Part of Circle, Phantom Introduces Simplified Solana Login, and More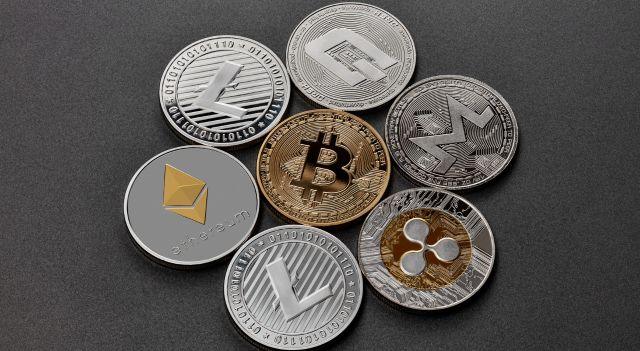 Coinbase acquires Circle stake, overhauls USDC governance
Coinbase (NASDAQ:COIN) announces the acquisition of an equity interest in Circle (COIN:USDCUSD) and the end of the Center Consortium, co-manager of USDC. With the regulatory evolution of stablecoins, the need for Center has reduced. Circle will have full control of USDC, which will expand to six more blockchains. Both companies will continue to profit from USDC interest and will split these earnings equally.
Federal judge sanctions Tornado Cash linked to Coinbase
A federal judge has dismissed the challenge by Coinbase-backed investors and developers against sanctions imposed on Tornado Cash by the US Treasury Department. The decision highlighted that Tornado Cash, used by North Korea for cryptocurrency laundering, had a Decentralized Autonomous Organization (DAO) that could be sanctioned. The ruling sets a precedent for how DAOs can be dealt with in court.
EDX Markets announces partnership with Anchorage Digital for custody
EDX Markets, an institutional cryptocurrency exchange launched in 2023, has joined forces with Anchorage Digital for custody in its new division, EDX Clearing. Aiming to combine traditional financial structures with digital assets, the partnership celebrates the security and compliance of Anchorage, a crypto bank recognized by the US government. Both entities aim to improve efficiency and security in digital asset settlement operations.
Tether expands Lugano's blockchain infrastructure in new partnership
Tether (COIN:USDTUSD), the issuer of the USDT stablecoin, has partnered with the Swiss city of Lugano to strengthen the city's blockchain infrastructure. This collaboration includes managing a validator node with 3Achain from Lugano, which underpins the local stablecoin LVGA. The joint initiative, called Plan ₿, seeks to expand the use of blockchain technology in Lugano, from everyday transactions to payments for municipal services, solidifying the city as the region's blockchain capital.
World Mobile expands decentralized mobile internet service
World Mobile (COIN:WMTUST), a decentralized mobile internet provider, has expanded its availability to Android devices in countries including the US, UK, Canada and Australia. Using blockchain and other technologies, it aims to offer low-cost internet access. The application, which allows the conversion of coins into WMT tokens and operates on the Cardano blockchain, also announced a partnership with SingularityNET to leverage artificial intelligence solutions in customer service.
Starkware releases cryptographic software tool for Ethereum blockchain
Starkware, developer of the Ethereum StarkNet blockchain, has announced that it will make public the code of its cryptographic tool, formerly known as STARK Prover and now renamed Stone, on August 31. The tool, essential for compressing transactions and generating cryptographic proofs, aims to optimize the Ethereum blockchain. By making the code available, Starkware hopes to improve quality, increase transparency, and allow for community detections and optimizations.
Elusiv launches private trading in Solana
The Elusiv protocol introduced a "private token swaps" feature in Solana, allowing crypto exchanges without revealing public wallet addresses. Through the Elusiv app, users deposit funds into a private balance before transactions, using zero-knowledge proofs. Anatoly Yakovenko, co-founder of Solana, highlighted the platform's combination of privacy and efficiency: " Elusiv Privacy represents the future of blockchain transactions – achieving a perfect combination of zero-knowledge privacy, efficiency and instant settlement ".
Phantom launches simplified authentication with "Sign In With Solana"
Popular Crypto and NFT wallet app Phantom has introduced a "Sign In With Solana" (SIWS) feature, offering users easier and more secure authentication with a single click. This method aims to eliminate cumbersome authentication and improve the user experience by addressing concerns about inconsistent authentication processes across different applications. The initiative was developed in collaboration with Solana Labs.
Mantle bets 40,000 ETH on Lido after governance decision
Tier 2 network Mantle has staked 40,000 ETH on the Lido staking protocol, valued at around $66 million, following a governance vote on the management of its treasury. With a treasure valued at more than $3.2 billion, the community now has the autonomy to decide on treasure strategies. Mantle has recently introduced its mainnet technology, looking to compete with competitors such as Arbitrum and Optimism.
Friend.tech privacy breach exposes user data
Friend.tech was the victim of a breach that exposed information on over 101,000 users. Banteg, contributor to the DeFi Yearn Finance project, revealed details including wallet addresses and Twitter usernames. The loophole revealed that users could have allowed the platform to post under their names. Although Friend.tech argues that the data was already public, privacy concerns are growing, especially as the platform has gained prominence, accumulating expressive fees recently.
FTX founder defends himself against fraud allegations
Sam Bankman-Fried, founder of FTX, has pleaded not guilty in Manhattan court to charges of fraud, conspiracy and misuse of client funds. The allegations include siphoning off billions to cover losses in his hedge fund and fund political contributions. While Bankman-Fried's defense pursues a strategy based on "legal advice", the trial is scheduled for October, with the cryptocurrency industry watching closely.
Thailand threatens to shut down Facebook operations over fraudulent cryptocurrency ads
Thai authorities have warned Facebook about fraudulent cryptocurrency ads, threatening to shut down its court operations in the country. Thailand's Ministry of Economy and Digital Society has asked Meta (NASDAQ:META), which owns Facebook, to block more than 5,301 misleading ads and pages. The government criticized Facebook for allowing fake ads and stressed that the platform must show accountability. Despite Meta detection measures using AI, scams continue to proliferate.
Former Chinese official sentenced to life in prison for corruption linked to cryptocurrency mining
Yi Xiao, a former official from Jiangxi province, was sentenced to life imprisonment after being accused of abusing his power in activities related to cryptocurrency mining and accepting bribes of more than $17.1 million. During his tenure in Fuzhou, Xiao assisted mining companies, causing substantial losses to public property.
Oman boosts digital economy with new mining hub
Oman opened its second $150 million digital assets mining facility in the Salalah Free Trade Zone, seeking to diversify its oil-based economy. Operated in partnership with Exahertz and Woonwalk Systems, the center will use technology from Bitmain and plans to expand its capacity in the coming months. This step is part of Oman's efforts to become a blockchain hub, reflecting investment trends across the Middle East region.
Maple Finance to expand into Asia after $5M investment
Blockchain-based lending platform Maple Finance has raised $5 million for expansion in the Asia-Pacific region. Led by BlockTower Capital and Tioga Capital, the round was attended by Cherry Ventures, GSR Ventures and others. Sidney Powell, CEO of Maple, highlighted plans to leverage the company's technology at APAC, focusing on markets such as Singapore and Japan. This decision highlights Asia's growing role in the digital asset industry, particularly given regulatory developments in the region.
Binance Labs invests $2.2 million in Delphinus Lab for ZK development
Binance Labs, the venture capital arm of Binance, invested $2.2 million in Delphinus Lab to support the development of its zkWASM Hub platform. The platform, part of ZK-proof technology, will facilitate decentralized application development by combining Web2 robustness with Web3 decentralized features. This infrastructure will help developers to launch WASM-enabled applications, enhancing application security and privacy in a multi-chain environment.