Generative AI Market To Hit $1.3 Trillion By 2032, Says BlackRock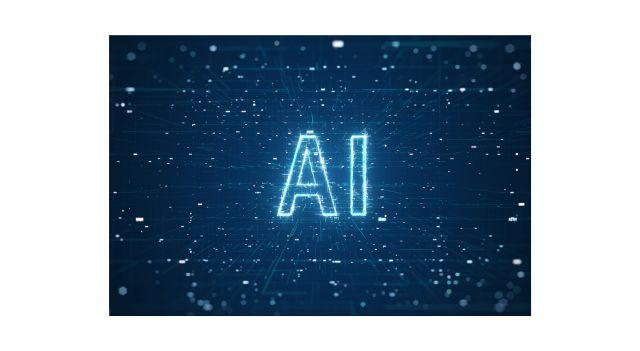 The artificial intelligence (AI) market will reach $1.3 trillion by 2032, according to the projection of Jeff Spiegel, head of Megatrends and international ETFs at BlackRock. According to him, in 2022, this market was valued at around US$ 40 billion.

During a panel at the TAG Summit, held today by the manager TAG Investimentos, Spiegel said that AI initiatives cannot be considered a "passing fad" due to their degree of innovation and advancement in recent years, which have shown that technology is ready to change various global industries.

For him, the insertion of AI in business and everyday life will have an impact similar to the emergence of the internet and smartphones. While not a new business, AIs have recently gained traction due to the large volume of data generated between 2018 and 2020, the adoption of user-friendly interfaces and the advancement of the graphics card and semiconductor industry, he says.

From an investment perspective, Spiegel points to three main opportunities in stocks: companies that develop AI; companies that produce semiconductors and other technologies that enable the development of AI (such as NVidia); and media and marketing companies, which should be strongly impacted by new technologies.

The BlackRock manager also highlights the legal, financial and health sectors as those that should increase productivity the most in the coming years thanks to AI. However, there are some risks to consider, Spiegel said. The most important of these, in his view, is regulation, which must be more proactive in the AI ​​sector than with other technologies that have come before it.

"Governments are incredibly aware of these challenges and big companies are interested in regulation," argues Spiegel. He also cited cybersecurity and ethical concerns among the risks facing the industry.
Nvidia launches new AI chip configuration
Nvidia announced a new configuration on Tuesday for its advanced artificial intelligence chips that is designed to speed generative AI applications.
The new version of the Grace Hopper Superchip boosts the amount of high-bandwidth memory, which will give the design the capacity to power larger AI models, according to Nvidia's vice president of hyperscale and HPC, Ian Buck. The configuration is optimized to perform AI inference functions that effectively power generative AI applications such as ChatGPT.
Nvidia's Grace Hopper Superchip design stitches together one of the company's H100 graphics processing units (GPU) with an Nvidia-designed central processor.
"Having larger memory allows, allows the model to remain resident on a single GPU and have to require multiple systems or multiple GPUs to in order to run," Buck said in a conference call with reporters.
The underlying AI models that power the generative AI apps that are capable of producing human-like text and images continue to grow in size. As model sizes increase, they require a larger amount of memory in order to run without connecting separate chips and systems, which degrades performance.
"The additional memory, it just simply increases the performance of the GPU," Buck said.
The new configuration called GH200 will be available in the second quarter next year, Buck said.
Nvidia plans to sell two flavors: a version that includes two chips that customers can integrate into systems, and a complete server system that combines two Grace Hopper designs.
The Artificial Intelligence Semester
Some technology companies were considered by experts as the highlight of the semester. Especially these seven names: Nvidia (NASDAQ:NVDA), Meta (NASDAQ:META), Tesla (NASDAQ:TSLA), Amazon (NASDAQ:AMZN), Apple (NASDAQ:AAPL), Alphabet (NASDAQ:GOOG) and Microsoft (NASDAQ:MSFT). "These seven actions were responsible for almost all of this positive performance. Apart from them, the index would be a little sideways in the year", says Arthur Siqueira, partner and investment analyst at GeoCapital.
The driving theme for these seven companies in the semester was artificial intelligence (AI). In summary, AI is a field of study of science that is dedicated to developing machines and software to perform activities autonomously. The great expectation is that the use of this technology can lead to significant productivity gains in companies, without necessarily requiring the hiring of more human capital or other additional costs.
Nvidia, for example, reported a quarterly result well above market expectations, supported by a bet on future earnings with AI. That made the company revise its second-quarter revenue forecast to $11 billion – an "impressive 57% above consensus," according to an expert.
In the wake of this technological innovation, Apple also saw its market value hit the US$ 3 trillion mark in the last trading sessions of June. Now, the creator of the Iphone is not only the most valuable company in the world, but is also the first to reach such a valuation level (asset value). "This was the AI ​​semester and that is what is making these stocks have such expressive results, having their profit projections revised upwards, which justifies the higher multiples", explains Siqueira.