Crypto This Tuesday: EDX Markets Integrates with Talos, Robinhood Announces UK CEO, and More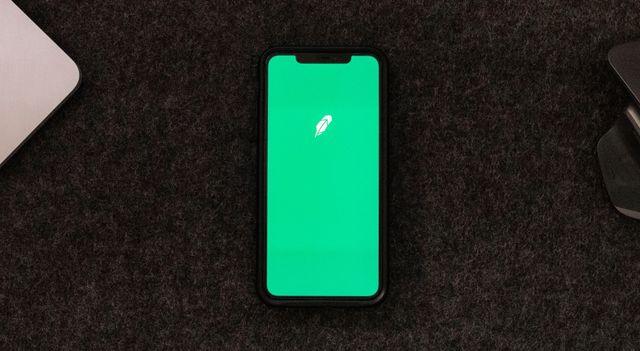 UK launch of Worldcoin (WLD) faces regulatory investigation over privacy concerns
The recent launch of Worldcoin (WLD) has come under regulatory scrutiny in the UK due to privacy concerns. The Information Commissioner's Office (ICO) is investigating its operations. The project, which launched on July 24 after more than three years of development, has faced criticism for its reliance on biometric data for identity verification, raising questions of privacy, accessibility, centralization and security.
Avalanche seeks to tokenize $50 Million In traditional assets on blockchain
The foundation behind the Avalanche blockchain (COIN:AVAXUSD) plans to buy $50 million worth of tokenized assets minted on the network. The program, called Avalanche Vista, seeks to bring more digital versions of traditional investment products such as stocks, credit, real estate and commodities onto the Tier 1 blockchain. Tokenization is a growing trend in crypto, with the market for tokenized assets predicted to reach $16 trillion by 2030. Avalanche is a smart contract platform competing with Ethereum, offering faster and more scalable transactions. Companies like WisdomTree and T. Rowe Price have joined blockchain testing on the platform.
Venom Foundation reaches over one million registered wallets and celebrates regulatory compliance
The Venom Foundation reached over one million registered wallets on July 25 thanks to its innovative blockchain technology, regulatory compliance and secure environment. In June, it recorded 277 million transactions, 28 million smart contract accounts and 5.8 million minted NFTs. The company is the first to obtain a license to run a blockchain, licensed by the Abu Dhabi Global Market (ADGM), demonstrating compliance with international laws. Interim CTO and CEO Christopher Louis Tsu expressed surprise and delight at the rapid adoption of his blockchain platform: "Frankly speaking, it took me completely by surprise. We had 250,000 users in the first six days. Can you imagine opening a new store in town, pulling back the curtains and seeing a quarter of a million people queuing outside your door?"
cSigma Finance launches AI-powered debt capital platform with blockchain technology
cSigma Finance, a New York FinTech company, has launched a debt capital platform that uses AI and blockchain technology to connect credit investors with wholesale equity borrowers. The platform seeks to increase efficiency and transparency in the $3 trillion SMB debt market. Through the use of data and AI, the platform provides greater access to institutional lending opportunities, greater transparency and risk reduction for lenders. For borrowers, it enables democratized access to capital and simplified operations. "Our platform uses AI to source, analyze and price credit opportunities, connecting them with borrowers in a way that has not traditionally been possible. This means wholesale equity borrowers can get the capital they need to grow their businesses quickly, while investors can reduce risk and improve their returns ," said Anil Jaladi, Founder and CEO of cSigma Finance.
KuCoin considers downsizing due to slumping profits, but denies mass layoffs
Cryptocurrency exchange KuCoin has stated that it may reduce some of its staff as part of routine staffing adjustments, but has denied plans to lay off much of its staff. Anonymous insider sources have suggested that up to 30% of staff could be laid off due to falling profits following legal proceedings. Rival Binance also underwent a staffing reassessment recently, but both exchanges said it was a review of talent and experience in critical roles.
Robinhood prepares to launch UK services with new CEO
Cryptocurrency trading platform Robinhood (NASDAQ:HOOD) is about to launch its services in the UK, having named former Barclays (NYSE:BCS) executive Jordan Sinclair as the new CEO of the British entity. The UK financial regulator approved his appointment on 18 July. Robinhood's UK expansion had been in the works for some time and has been delayed several times. The company hopes to launch its services in the UK by the end of 2023, after acquiring British cryptocurrency company Ziglu in 2022.
Binance announces service launch in Japan while filing motion against CFTC
Binance has announced that in August 2023 it will launch its full services on its subsidiary platform in Japan. The platform, which complies with local regulations, was acquired through the purchase of Sakura Exchange BitCoin in November 2022. The company is looking to expand its presence in Asia and is considering launching a stablecoin in Japan. Meanwhile, it faces regulatory scrutiny in other regions. Binance and its executives, including CEO Changpeng Zhao, have filed a motion to dismiss the CFTC's allegations, according to a court filing dated July 24. The exchange requested permission to file longer memos of law, due to the complexity of the complaint.
Bitget experiences remarkable growth after autocustodial wallet integration
Seychelles-based cryptocurrency derivatives exchange Bitget saw remarkable growth in the first half of 2023, driven by the integration of a recently acquired self-custodial wallet. The company is undergoing a rebranding process following the acquisition of BitKeep, now rebranded as Bitget Wallet. Spot trading volume exceeded $60 billion, with $606 billion in futures trades. Bitget is the fourth-largest cryptocurrency exchange by trading volume, accounting for 8.1% of Q2 volume, according to the TokenInsight report. The exchange has also launched the copy trading feature and is expanding its services to Europe and Dubai.
EDX Markets integrates with Talos to expand liquidity options in digital assets
Financial institution-focused cryptocurrency exchange EDX Markets (EDXM) is integrating with Talos, a provider of institutional trading technology for digital assets. This collaboration will allow institutional investors access to multiple liquidity venues through Talos' front-end interface and trading tools. The integration expands the range of liquidity options for EDX Markets clients, offering a comprehensive and robust trading experience for traditional financial institutions and cryptocurrency companies.
Coinbase urges Australia to speed up cryptocurrency regulation in Senate hearing
Coinbase (NASDAQ:COIN) executive Faryar Shirzad stated at an Australian Senate hearing that Australia needs to accelerate the implementation of more precise cryptocurrency regulation to keep up with the global race. He mentioned that other jurisdictions have clear timeframes for regulation, while Australia is still in the process. The hearing took place as part of the Digital Assets (Market Regulation) Bill 2023. The Treasury of Australia plans to release the results of the consultation on crypto regulation in the coming weeks.
Namibia passes virtual asset law for regulation and consumer protection
The Namibian government passed the Virtual Assets Act 2023, which designates a regulatory authority to oversee the virtual asset industry. The aim is to regulate and supervise service providers and activities related to virtual assets, ensuring consumer protection and preventing abuse and money laundering. Although the law has been published, it is not yet in force and is awaiting the Minister of Finance's determination to take action. This is the first law in the country that establishes the treatment of cryptocurrencies.
Rain receives regulatory clearance to operate as a virtual asset broker in UAE
Rain has received authorization from Abu Dhabi's financial regulator to operate as a virtual asset broker and provider of escrow services. The platform will offer services for buying, selling and storing virtual assets for institutional and retail clients in the UAE, in addition to enabling conversion into local currency.
Debates over incentives and environmental impact of Bitcoin mining in Texas
Texas, the US's biggest energy producer and a major bitcoin (COIN:BTCUSD) mining hub, faces debate over the incentives offered to the industry. Riot Platforms (NASDAQ:RIOT) saved $27 million by turning down demand response programs, drawing backlash from residents. Bill SB 1751 seeks to limit mining's participation in the programs. Riot, on the other hand, claims that miners balance the grid by providing incentives for renewable energy. The group of residents concerned about the environmental and social impact accuses the company of receiving subsidies and not paying enough taxes. Discussions continue regarding the overall impact of bitcoin mining on the state.
Stan Lee digital collectibles boost NFT market
The Stan Lee Digital Collectibles highlight the enduring potential of the NFT market, even after declining sales in 2020 and 2021. Priced reasonably at $15 each, the 8,294 collectibles from Stan Lee Kartoon Studios succeeded in their commemorative sale, raising $120,000 with the sale. The renewed interest in the NFT market is evident, reflecting Stan Lee's lasting impact on the digital space and his influence as the creator of beloved superheroes. NFTs allow for artistic expression and the storage of value, with their value tied to collectors' interest. The next phase of the Stan Lee NFT sale is eagerly awaited by enthusiasts.
Sky Mavis and CyberKongz team up to create blockchain gaming ecosystem
Sky Mavis, the creator of the popular play-to-earn (P2E) blockchain game Axie Infinity, has partnered with Ethereum-based non-fungible token (NFT) collection CyberKongz to create a broader gaming ecosystem on the Ronin blockchain. A new game collaboration has been hinted at, while CyberKongz's Play & Kollect game will migrate to Ronin. The partnership seeks to create more rewarding and lasting gaming communities. While interest in blockchain gaming has waned, Sky Mavis' Osgood believes the space's renaissance will come from innovative experiences that understand the motivations of Web3 users.
Era Lend Loan Protocol suffers reentry attack, loses $3.4 Million
Era Lend decentralized lending protocol suffered a reentrance attack in zkSync Layer 2, resulting in a loss of $3.4 million. The attack exploited a vulnerability in read-only functions, allowing the hacker to withdraw more funds than was due. The attacker manipulated a faulty price oracle that Era Lend depended on and used another decentralized exchange, SyncSwap, to determine the price of LP. Era Lend staff confirmed the attack and took precautionary measures by temporarily suspending lending operations and advising users not to deposit USDC.