Crypto This Friday: Executives Resign at Binance, Aptos Network Compromised, and More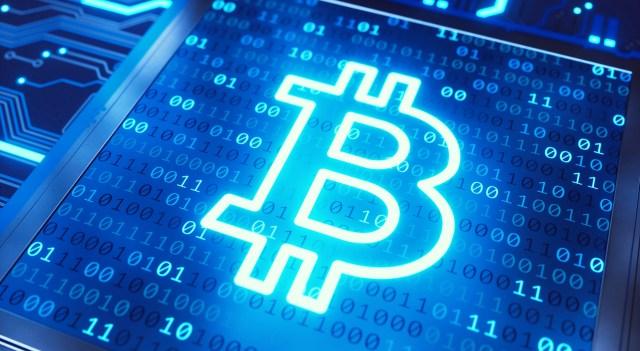 BitMEX Co-Founder predicts Bitcoin elected by AI and hitting $760,000
According to Arthur Hayes, co-founder of the BitMEX exchange, Bitcoin (COIN:BTCUSD) will become the artificial intelligence (AI) currency, with a potential to reach $760,000 per coin. Hayes argues that as AI becomes prevalent, Bitcoin will become the logical choice of currency due to its unique qualities such as fixed supply, digital scarcity and "energy money" status. He predicts that in the coming years AI will have a significant impact, and in about a decade, BTC/USD could reach nearly $1 million. Hayes emphasizes the importance of preparing for this possibility, considering the growth potential of the Bitcoin network.
Avail launches data availability bridge for Ethereum, boosting blockchain scalability
The Avail blockchain network has launched a testnet data availability bridge for Ethereum, allowing developers to easily create low-cost Layer 2s called "validiums" that do not store full transaction data on the main blockchain. This solution aims to reduce transaction fees by recording only transaction validation proofs on the main blockchain, storing the complete data off-chain. The Avail bridge enables withdrawal of Layer 2 cryptocurrencies back to Ethereum by transmitting an attestation of data availability from Avail. This promotes a more scalable and efficient ecosystem for layers 2 and 3 of the blockchain. Avail was originally created by Polygon Labs, spun off in March.
Multichain suffers a theft of $130 million in tokens
The developers of the Multichain cross-chain router have confirmed an exploit that resulted in the theft of $130 million in user-supplied tokens. They warned users to suspend use of the service and revoke all contractual approvals related to Multichain (COIN:MULTIUSD). Bridges between different networks are vulnerable and have been subject to exploits, resulting in billions of dollars lost. Stolen tokens include USDC, wBTC and wETH. So far, the stolen tokens have not been sent to exchanges or mixing services. Related tokens such as Fantom (COIN:FTMUSD), Moonriver (COIN:MOVRUSD) and Dogechain (COIN:DCUST) have all dropped in value.
Shibarium layer 2 blockchain launching in August
Developer Shytoshi Kusama announced that the layer 2 blockchain Shibarium will be operational after a conference in August. Shibarium is an off-chain solution that helps reduce scalability bottlenecks and transaction fees. The release will include the full disclosure of the Whitepaper, related Shib projects, and the detailed treatment of the L2 Shibarium. Additionally, the decentralized autonomous organization DoggyDAO will be introduced to fund projects at Shibarium. The Shibarium testnet has already shown significant activity, indicating a demand for the network. The launch could strengthen the fundamentals of the Shiba Inu token (COIN:SHIBUSD).
Bitcoin Ordinals reports trading volume over $210 million
Creating Bitcoin Ordinals inscriptions on the Bitcoin blockchain resulted in a trading volume of over $210 million, according to a quarterly report by DappRadar. Bitcoin Ordinals trading volume increased significantly in Q2 2023, going from $7.18 million to $210.7 million. The report also highlights that over 550,000 trades took place in the second quarter, involving around 150,000 unique traders. The popularity of Bitcoin Ordinals has also affected the non-fungible tokens (NFT) market, with Bitcoin overtaking Solana to become the second most popular blockchain for NFTs, just behind Ethereum. The Bitcoin mining industry has also benefited from Ordinals, with miners raising around $184 million by the first half of 2023.
Aptos network compromised after fraudulent tweet about airdrop
Aptos Labs confirmed in an official statement that the Aptos Network has been compromised, following the release of a fraudulent tweet about an airdrop of the Aptos token (COIN:APTUSD). The company warned followers not to interact with suspicious tweets or click on associated links. While the blockchain itself was not affected, the extent and impacts of the compromise are still unknown. Aptos Labs and the Aptos Foundation are working to resolve the situation and ensure network security, according to CryptoSlate.
SEC investigates BarnBridge, DeFi protocol resulting in token drop
The US Securities and Exchange Commission (SEC) is investigating the team behind decentralized finance (DeFi) protocol BarnBridge, becoming the latest cryptocurrency company to face regulatory wrangling in the United States. BarnBridge offers interest rate swaps that allow you to exchange variable yields for a fixed rate. The SEC is investigating the BarnBridge DAO and associated individuals, resulting in the closure of liquidity pools and the cessation of work on BarnBridge-related products. BarnBridge tokens (COIN:BONDUSD) dropped over 10% in response to this news.
Kraken confirms non-involvement in investigations related to co-founder
Cryptocurrency exchange Kraken has confirmed that it is not involved in the current federal investigations related to its co-founder Jesse Powell, according to a press release. Powell is embroiled in a civil dispute with the Verge Center for the Arts and the investigations are focused on that specific matter, not his former role at Kraken. The exchange stated that it is not part of the investigation and that Jesse Powell's affiliation with Kraken is not in question. Powell currently serves as Chairman of the Board of Kraken.
Executives quit at Binance, exchange reports high inflows
Several top Binance executives have resigned due to CEO Changpeng Zhao's handling of the US Department of Justice investigation, according to a source cited by Fortune. The output includes the general counsel, chief strategy officer, senior vice president of compliance and a former IRS agent. These waivers put further strain on Binance's relationship with regulators, amid rumors of investigations into alleged attempts to deceive regulators, money laundering and sanctions violations. Binance has faced regulatory proceedings from the SEC and CFTC, as well as investigations in other countries. In other news, Binance saw approximately $2 billion in inflows in the last 24 hours despite concerns surrounding the departure of its top executives, according to data from DeFillama. The balance of the stablecoin TrueUSD (COIN:TUSDUSD) at Binance has increased significantly to $2.65 billion, while other exchanges have much smaller amounts of this stablecoin. Binance has been promoting TUSD as an alternative to its troubled stablecoin, BUSD (COIN:BUSDUSD). Binance CEO Changpeng Zhao stated that the executives' departures are unrelated to recent regulatory challenges and described the concerns as FUD.
Google Cloud partners with Voltage to implement Bitcoin-based services
Google Cloud has partnered with Voltage, a company specializing in the Bitcoin Lightning Network, with the aim of implementing Bitcoin-based services on a global scale. This partnership reflects Google's (NASDAQ:GOOGL) growing interest and acceptance of Bitcoin and Lightning. Meanwhile, Apple (NASDAQ:AAPL) has shown a distaste for Lightning by removing a Lightning-compatible protocol from the App Store. This divergent approach between the two companies indicates a warm-up in the tech industry towards Lightning.
Sega pulls out of blockchain-based games
According to a Bloomberg report, Sega, previously involved in GameFi and blockchain-based games, is now withdrawing from that area. The company's co-chief operating officer, Shuji Utsumi, expressed concerns regarding the technology and announced the cancellation of plans to develop its own blockchain games. Sega intends to allow third-party developers to create blockchain games, but is cautious about the potential and appeal of these games. The company has previously expressed caution about the hype surrounding blockchain-based games and has stated that it would pull out if it was seen as just a pursuit of easy profit. "After all, we're investigating whether this technology is really going to take off in this industry (…) The action in play-to-win games is boring. What's the point if games aren't fun ?", Utsumi told Bloomberg in an interview.
ASME urges inclusion of DeFi in proposed MiCA regulations
The Association for Financial Markets in Europe (ASME), a financial industry advocacy group, has called for the inclusion of the decentralized financial sector (DeFi) in the proposed regulations under the cryptocurrency markets legislation (MiCA) in Europe. ASME argued that delisting DeFi could create unintended risks to financial stability. They called for a specific taxonomy for DeFi and a risk-based approach. MiCA is currently in the consultation phase and suggestions will be considered by the European Commission, European Parliament and European Council.
Galaxy Digital CEO seeks to move business out of US due to regulatory crackdown
Mike Novogratz, CEO of Galaxy Digital, is looking to move business outside of the United States due to the ongoing regulatory crackdown on the cryptocurrency industry. He warned that more crypto companies are following similar strategies. While he believes the US is important in the long run, the current regulatory landscape in the country is bleak. Several US cryptocurrency companies, including Coinbase, Gemini and Ripple, have already announced plans to set up abroad due to regulatory uncertainty.
DeSo offers $1 million reward to decentralized Reddit competitor
DeSo, a blockchain-based decentralized social media platform, is offering a $1 million bounty to incentivize the creation of a Reddit competitor built on the platform's native technology. This initiative aims to address growing criticisms towards centralized social media platforms, such as API access restrictions and censorship issues. DeSo seeks to create a decentralized platform where users have full control of their identities, profiles, content and social networks. The platform also offers several monetization tools and aims to promote a more democratic and user-centric online community. However, decentralized social media platforms can also face challenges, such as cyberbullying, political misinformation, and criminal activity, due to the lack of centralized moderation.
Brazilian startup Bipa raises US$1.4 million in investment round
Brazilian startup Bipa has successfully completed its initial investment round, raising US$ 1.4 million. Notable investors such as New Form Capital and Hivemind Ventures participated in the round. Founded in 2020, Bipa aims to simplify financial transactions with Bitcoin by providing a digital account connected to the PIX and Lightning (bitcoin) payment networks. The funds raised will support the company's expansion, attracting new users and developing B2C products. Bipa also revealed a new visual identity to improve the user experience and plans to attract more than 15 million Brazilians to the Bitcoin community.