Crypto this Thursday: Coinbase Obtains License in Bermuda, Tottenham Launches Fan Token, and more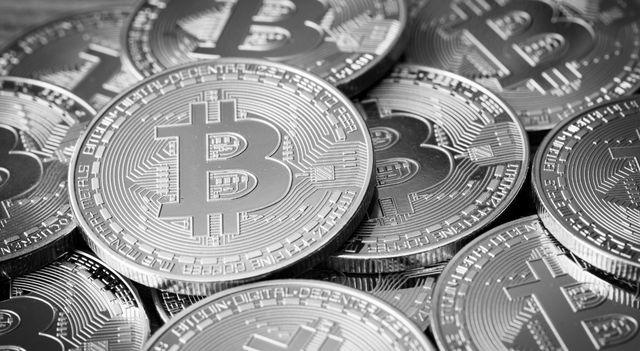 VanEck prepares to launch Ethereum futures ETF
Asset manager VanEck, with a $77.8 billion portfolio, plans to launch the VanEck Ethereum Strategy ETF (EFUT), focused on Ethereum futures, amid growing demand for Ethereum-based funds (COIN:ETHUSD). EFUT will invest in ETH futures contracts, settled in cash and traded on exchanges registered with the CFTC, and will be listed on the CBOE, following the movement of other entities seeking to capitalize on the growing interest in cryptocurrency ETFs, especially those linked to ether.
Mariana Project successfully tests digital currencies between Central Banks
The Bank for International Settlements (BIS), together with central banks from France, Switzerland and Singapore, have successfully completed cross-border trials of trading using wholesale central bank digital currencies (wCBDC) under the Mariana Project. Using blockchain, the project employed fictitious wCBDCs to simulate transactions between financial institutions, validating the viability of CBDC exchanges in international scenarios. The results highlight the potential of decentralized finance and smart contracts in modernizing global financial infrastructure.
Kraken plans expansion into stock and ETF trading in US and UK
Kraken, a well-known cryptocurrency exchange, has plans to offer trading in US-listed stocks and ETFs, as reported by Bloomberg News. The intention is to launch this service by 2024 through a new division, Kraken Securities, in the United States and the United Kingdom. The company has already obtained the necessary authorizations in the United Kingdom and has applied for a regulatory license in the United States.
Coinbase leverages global expansion with perpetual futures approval in Bermuda
Coinbase (NASDAQ:COIN) has obtained authorization from the Bermuda Monetary Authority (BMA) to provide perpetual futures to non-U.S. consumers. Qualified users will have access to this modality in the coming weeks. This service aims to reach a significant segment of the market, as derivatives trading makes up around 75% of global cryptocurrency transaction volume. This step reflects Coinbase's commitment to being a driving force in renewing the global financial system, providing greater economic freedom globally.
Crypto.com partners with PayPal and Paxos to enhance trading platform
Singapore-based exchange Crypto.com has partnered with PayPal (NASDAQ:PYPL) and Paxos to become a priority platform for PayPal USD (COIN:PYUSDUSD). According to a September 28 release, Crypto.com now holds the largest global liquidity for PYUSD trading pairs, having listed PYUSD for retail and institutional clients and planning to introduce trading functionality soon. This initiative expands the previous collaboration between PayPal and Crypto.com, allowing the use of PayPal to add funds to the Crypto.com Visa card.
BitMEX plans to convert digital assets into US dollars
Crypto derivatives platform BitMEX plans to convert up to $100 million of its digital assets, including Tether (COIN:USDTUSD) and Ethereum (COIN:ETHUSD), into US dollars, according to a September 28 announcement. The conversions, part of a multi-week fund reallocation process, will be held in custodial accounts with undisclosed banking partners. BitMEX ensures that such transactions will not impact users' trading activities, positions or withdrawals. BitMEX's insurance fund serves as crucial protection against insolvency.
Gemini refutes allegations of misuse of user funds
In response to a New York Post article, cryptocurrency exchange Gemini denied allegations that it had improperly withdrawn US$282 million of user funds, stating that such amount was moved to bolster its liquidity reserves amid market instability in August 2022. The company characterized the information in the article as "misleading" and "fanciful", clarifying that the financial movement was a risk management measure, aimed at minimizing users' exposure to Genesis after the withdrawal of redemptions in November 2022 .
Bitfinex and Zodia Custody enter into strategic partnership to improve security in crypto trading
Bitfinex has teamed up with Zodia Custody to offer a safer and more efficient trading experience for its institutional clients. The collaboration allows users to trade on the Bitfinex platform while keeping their assets protected by Zodia's off-exchange settlement solution, Interchange. This integration eliminates the need for actual asset transfers by consolidating trading activities directly on the blockchain, and highlights Bitfinex's ongoing commitment to promoting the security and integrity of the digital asset market.
Binance clarifications on the sale of CommEx
The sale of Binance's Russian unit, CommEx, attracted significant attention, prompting CEO Changpeng Zhao to clarify issues via HUH. Zhao emphasized that he is not the ultimate beneficiary of the sale and that operating in Russia was inconsistent with Binance's compliance strategy, highlighting the company's ongoing efforts to ensure user protection and trust in the platform.
Central Bank of Brazil steps up supervision of cryptocurrencies as adoption grows
The Central Bank of Brazil is reinforcing regulations and intensifying monitoring of cryptocurrency platforms due to the growth in the adoption of crypto assets in the country. Roberto Campos Neto, governor of the bank, revealed that there was a 44.2% increase in "cryptocurrency imports" by Brazilians from January to August 2023, totaling around US$7.4 billion. Neto signaled that many of these transactions may be associated with tax evasion and illicit activities, highlighting the need for stricter supervision. Furthermore, he mentioned the growing interest in stablecoins for payments in the country and discussed the advances of the Central Bank's own digital real pilot.
Buenos Aires pioneer in digital identity with QuarkID protocol
The government of Buenos Aires is implementing QuarkID, an innovative decentralized digital identity protocol based on Matter Labs' zkSync Era blockchain technology. From October, residents will be able to request essential documents such as birth and marriage certificates while maintaining full control over their data. This advancement puts Buenos Aires at the forefront of blockchain technology adoption in Latin America, with future plans to expand QuarkID to include more services and reach 2.5 million citizens by the end of the year.
IOTA introduces smart contracts and token on its new blockchain network, ShimmerEVM
IOTA is about to launch its first public IOTA Smart Contracts (ISC) and an associated token, through ShimmerEVM, a parallel, Ethereum-compatible blockchain, as reported to CoinDesk. ShimmerEVM, part of the Shimmer ecosystem, launched in 2022, offers developers the ability to create applications and explore functionalities not yet available on the IOTA mainnet. This development could broaden interest in IOTA, allowing applications from other networks to run with minimal or no adjustments to the original code.
The powerful growth of Ethereum: Fusion, staking and future challenges
Ethereum's The Merge update marked one year, symbolizing a revolution in the field of staking, with its market value reaching $200 billion. Staking has proven to be a valuable strategy, generating considerable rewards and enabling resilience in bear markets. Challenges such as latency exist, but the increase in the number of validators and addresses suggests a promising future for Ethereum (COIN:ETHUSD), with continued innovations and improvements anticipated to further increase its accessibility, flexibility, and appeal in the blockchain ecosystem.
Ledn expands portfolio with Ether yield option
Ledn, a lending platform with an initial focus on Bitcoin (COIN:BTCUSD), has introduced a new Ether (COIN:ETHUSD) yield option in response to users' desire for safe alternatives to manual staking. This addition complements its existing offerings by enabling interest earnings on different cryptocurrencies and stablecoins. This new feature aims to facilitate earnings in ETH, eliminating the need for manual management through staking pools. It is worth mentioning that Ledn's innovations occur in a context where other similar companies have faced significant failures.
Fireblocks integrates Tezos to boost DeFi services
Fireblocks, a platform focused on cryptocurrency custody and settlement services, has incorporated support for the Tezos network, providing users with secure asset storage on Tezos and access to its decentralized applications. This integration promises to re-energize Tezos' decentralized finance (DeFi) activity, offering developers secure and efficient mechanisms to create services and products. The initiative also facilitates institutional participants' access to dApps and Tezos (COIN:XTZUSD) tokens, while enhancing security and efficiency in managing cryptographic assets.
Tottenham Hotspur adopts blockchain technology to engage fans with tokens
Tottenham Hotspur has ventured into the blockchain universe by announcing the issuance of its own fan token via the Socios.com platform. With this initiative, Spurs seek to maximize engagement and provide exclusive rewards to their fans. The new technology will allow token holders to actively participate in voting on different aspects of the club and access unique prizes and experiences.
Sam Bankman-Fried, former CEO of FTX, awaits trial in detention
Former FTX CEO Sam Bankman-Fried, known as SBF, will remain in detention until the start of his trial on October 3, as ruled by Judge Lewis Kaplan. Despite appeals from his defense, he was denied pre-trial release due to concerns about possible escape and allegations of witness intimidation.