Crypto this Tuesday: Chase UK Bans Crypto Transactions, Coinbase Registers with Bank of Spain, and more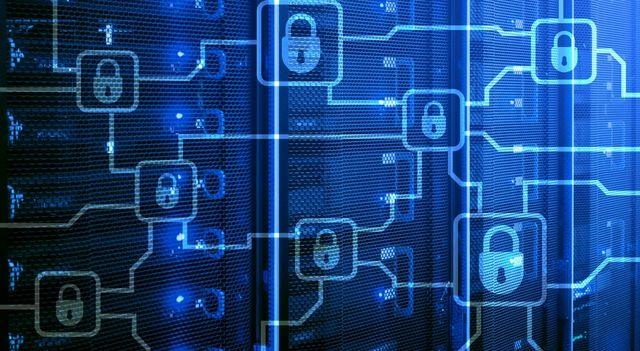 Study reveals only 3% of crypto professionals receive salaries in cryptocurrencies
According to a study by Pantera Capital, 97% of professionals in the crypto industry receive their salaries in fiat currencies, while only 3% are paid in cryptocurrencies. The majority of crypto earners opt for stablecoins like USDC and USDT, with 13% choosing bitcoin. Cryptography engineers have an average salary of $120,000 globally, with those in North America earning $193,000, while executives earn between $147,363 and $335,400, depending on the stage of their companies. Around 88% of roles in the crypto industry are remote.
Chase UK bans cryptocurrency transactions to protect customers from fraud
Chase UK, the UK arm of JPMorgan Chase & Co (NYSE:JPM), announced a ban on cryptocurrency-related transactions from October 16. The decision was motivated by the increase in fraud and scams involving digital assets. Customers will no longer be able to use debit cards or bank transfers to purchase cryptocurrencies in order to protect their funds against fraudulent activity. This measure reflects a cautious and protective approach amid the growing number of crypto frauds in the UK.
Bitget launches smart bot to rebalance cryptocurrency portfolios
Bitget, a crypto derivatives exchange, has introduced Smart Portfolio, a bot that allows users to adjust their holdings based on price volatility to increase profits. Smart Portfolio dynamically rebalances positions within a user-chosen cryptocurrency portfolio, reallocating between cryptocurrencies based on market value. The tool aims to increase total portfolio value over time by offering two rebalancing modes – portfolio percentage and calendar rebalancing – to suit users' investment strategies.
US SEC opposes Coinbase's involvement in Celsius Network reorganization plan
U.S. Securities and Exchange Commission (SEC) challenged Celsius Network's proposal to use Coinbase (NASDAQ:COIN) in its bankruptcy and restructuring plan. SEC claimed that the agreement with Coinbase is comprehensive and requires additional review, citing concerns about Coinbase acting as an unregistered broker-dealer and exchange. SEC also expressed concerns that this could result in additional litigation as Coinbase faces an ongoing lawsuit with the SEC. SEC requested full disclosure of the settlement and the preparation of a new settlement that addresses its concerns.
Coinbase registers with Bank of Spain for crypto services
Coinbase announced on Monday its registration with the Bank of Spain to offer crypto exchange and custody services. Registration is a requirement for companies wishing to operate in the crypto sector in the country and implies adherence to anti-money laundering regulations. Although Spain does not yet have a specific licensing system for crypto companies, the European Union will require compliance with the MiCA regulation from 2024.
Binance Japan and Mitsubishi UFJ Trust explore stablecoin issuance to boost Web3; Binance resumes services in Belgium
Binance Japan e a Mitsubishi UFJ Trust and Banking Corporation (NYSE:MUFG) are collaborating on a study to issue stablecoins pegged to sovereign currencies, such as the Japanese yen, with the aim of boosting Web3 adoption in the country. The study aims to accelerate the mass adoption of Web3 in Japan, and relevant operations are expected to begin by the end of next year. However, the issuance of stablecoins is subject to regulatory approvals. Progmat Coin platform, led by MUTB, will enable the issuance of stablecoins on multiple blockchains. Additionally, Binance has resumed registration and access to its products and services in Belgium, after three months of suspension due to an order from the Financial Services and Markets Authority (FSMA). The company announced that several of its products and services are once again available to Belgian users who have accepted the new Terms of Use. Binance will now serve its customers in Belgium through its Polish entity, Binance Poland, following concerns from the FSMA about providing services outside of the European Economic Area.
Gemini will invest US$24 million in expansion in India
Cryptocurrency exchange Gemini plans to invest around $24 million over the next two years to expand its presence in India. The company has opened an office in Gurgaon and plans to utilize India's engineering hub for crypto innovation. With over 70 professionals in Gurgaon, Gemini plays a crucial role in developing global products and services. The decision to expand in India coincides with the country's efforts towards clear crypto regulations, following the G20 consensus on a global regulatory framework.
Kraken obtains license to expand cryptocurrency services in Europe
Cryptocurrency exchange Kraken has obtained an Electronic Money Institution (EMI) License from the Central Bank of Ireland and a Virtual Asset Service Provider (VASP) Registration from the Bank of Spain. EMI enables Kraken to expand its euro cryptocurrency trading services to 27 member states of the European Union and countries in the European Economic Area. Additionally, VASP registration in Spain allows Kraken to offer exchange and wallet custody services to Spanish residents. The company also has VASP registrations in Italy and Ireland, supporting over 200 trading pairs across multiple fiat currencies.
Court in Shanghai recognizes Bitcoin as unique and non-replicable asset
The No. 2 Intermediate People's Court of Shanghai, China, has issued an official recognition of Bitcoin as a unique and non-replicable digital asset, highlighting its scarcity and intrinsic value. In a report released on September 25, the court described Bitcoin (COIN:BTCUSD) as different from other digital currencies, emphasizing its monetary characteristics and global use. This decision, despite the Chinese government's hostile policies towards Bitcoin, strengthens the cryptocurrency's legal position in China and reinforces its classification as legally protected property.
Venezuela extends period of reorganization of Sunacrip, its crypto oversight body
Venezuela announced the extension of the forced reorganization period of the National Cryptoactive Superintendence (Sunacrip), which was closed in March 2023 due to a corruption scandal. The extension, ordered by President Nicolás Maduro, extends the period until March 24, 2024. Sunacrip was established in 2018 to oversee crypto-related activities in the country, including the implementation of the petro, a cryptocurrency linked to Venezuela's oil reserves. The previous closure caused disruption to the state-linked Venezuelan crypto industry.
FTX founder again requests temporary release from prison before trial
Lawyers for Sam Bankman-Fried, founder of the now-defunct cryptocurrency exchange FTX, have filed a new request with the district court for his temporary release ahead of his trial scheduled for next month. They argue that the temporary release is necessary to adequately prepare their defense, due to the access restrictions currently in place. Bankman-Fried faces multiple charges, including fraud, and could be sentenced to more than 100 years in prison if found guilty. This is the latest attempt by his lawyers to secure his temporary release from prison before trial.
Layer 2 Optimism announces third OP token airdrop for community
The Layer 2 Optimism Network (COIN:OPUSD) has launched its third airdrop of OP tokens, targeting over 31,000 eligible addresses, as part of its efforts to engage the community. The airdrop will distribute approximately $26 million in OP tokens directly to qualified wallets, without the need to claim through websites. The initiative aims to reward participants in the DAO Optimism Collective's delegation activity and includes x2 bonuses for those who actively delegated participation in the governance criteria. The process has generated enthusiasm on social media. Optimism is a layer 2 solution for Ethereum scalability.
Lumerin Marketplace on the Arbitrum Network facilitates Bitcoin hash power trading
Lumerin Hashpower Marketplace, launched on the Arbitrum network, allows Bitcoin miners to easily buy and sell hash power. This allows buyers to increase their chances of earning Bitcoin rewards without the need to purchase expensive equipment that quickly depreciates. Negotiations occur through smart contracts, specifying value, duration and price of hash power. Sellers, especially miners in places with low electricity costs, can arbitrage prices and sell contracts at market prices, retaining the difference.
Circle Internet Financial extends use of EURC stablecoin to Stellar blockchain
Stablecoin issuer Circle Internet Financial has expanded its euro-pegged stablecoin EURC to the Stellar (COIN:XLMUSD) blockchain in addition to Ethereum and Avalanche networks, as announced in a press release. Digital payments company Ripio, mainly focused on Latin America and recently licensed to operate in Spain, was the first to make payments, deposits and withdrawals in EURC available on the Stellar network for its users. This move aims to improve European remittance corridors, cross-border payments and treasury management. Although euro stablecoins have not yet gained widespread adoption, they play a crucial role in the digital asset economy, especially for people in countries with unstable currencies.
Paradigm launches Policy Lab to boost cryptography research and advocacy in cryptocurrency
Cryptocurrency investment firm Paradigm has revealed the launch of its Policy Lab, touting it as the first forum of its kind for academics, policy experts, lawyers and technologists. Policy Lab co-directors Rodrigo Seira and Brendan Malone say the lab will produce cutting-edge research, analysis, and advocacy on critical policy issues in cryptography and advanced technologies. Paradigm also named two inaugural academic fellows to study "regulatory equivalence." The laboratory aims to fill the lack of technical data-based research in US cryptographic policy. Additionally, it will host a Research Center open to the public and offer funding for relevant research.
Cartesi introduces Honeypot on the Ethereum network to test security
Application rollup protocol Cartesi has launched its first decentralized application, Honeypot, on the Ethereum network. Honeypot challenges developers and ethical hackers to test the security of the underlying code and earn up to 1.77 million Cartesi tokens ($220,000) after one year. This helps verify Cartesi's code on the mainnet and promotes its use in other dapps. Cartesi (COIN:CTSIUSD) is a Layer 2 network that facilitates the creation of powerful dapps, enabling off-chain calculations in a Linux environment, expanding the possibilities for web3 developers.
Walmart will sell NFT Pudgy Penguins toys in 2,000 stores
Walmart (NYSE:WMT) plans to make the Pudgy Penguins NFT toy collection available in its 2,000 U.S. stores. Each Pudgy toy will provide access to Pudgy World, a digital social platform based on the Ethereum Layer 2 zkSync Era blockchain network. Walmart will offer 26 Pudgy toy models, with exclusive Ice Chrome, Gold Chrome and Clip-On Plush surprises in mysterious igloos. Prices range from $2.99 ​​to $11.97, aiming to meet customer demands for innovation and affordable fun.
Fhenix raises $7M to develop encrypted smart contracts
Fhenix, a privacy-focused blockchain, has raised $7 million in a round led by Multicoin Capital and Collider Ventures. These funds will be used to launch Fhenix's confidential smart contract platform on the public testnet called "Renaissance" and support the development of the ecosystem following the launch of the private devnet in July. Fhenix utilizes fully homomorphic encryption to enable computation of encrypted data without exposing underlying information, addressing data confidentiality concerns in the Ethereum ecosystem.