Crypto this Wednesday: Coinbase Starts Institutional Lending, Jefferson Confirmed as Fed Vice Chairman, and More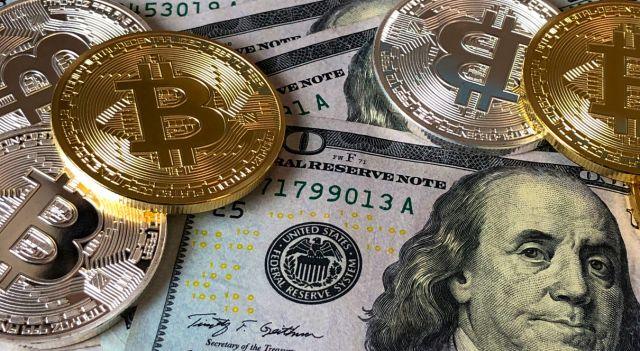 Philip Jefferson confirmed as next Vice Chairman of the US Federal Reserve
Philip Jefferson has been confirmed as the next vice chairman of the US Federal Reserve after winning broad support in a Senate vote. He was nominated by Joe Biden to replace Lael Brainard. Jefferson's confirmation and future Fed nominees such as Lisa Cook and Adriana Kugler have the potential to influence future regulatory policy in areas such as cryptocurrencies and blockchain technology.
Key Binance executives leave company amid regulatory tensions in Russia
Gleb Kostarev, Binance Vice President for Eastern Europe, and Vladimir Smerkis, Manager of CIS, resigned amid regulatory challenges in Russia following global sanctions on the country over its invasion of Ukraine. The executives' departure comes as Binance weighs a potential full withdrawal from Russia, a market that accounts for 6.3% of all visits to the exchange's website. The departures follow a series of other departures for senior executives at the company.
Vitalik Buterin proposes "Privacy Pools" to distinguish criminal activities on Blockchain
Vitalik Buterin, co-founder of Ethereum (COIN:ETHUSD), and his team introduced a new feature called "privacy pools" to increase privacy on the blockchain. The system, revealed in a recent research paper, uses zero-knowledge technology to separate legitimate transactions from criminal activity. With increasing regulatory pressure on privacy and criminal activity on the blockchain, this approach seeks to reconcile user privacy with regulatory compliance.
NY court freezes assets of former Celsius Network CEO in fraud probe
A federal court in New York has issued a restraining order against Alexander Mashinsky, former CEO of the bankrupt Celsius Network, freezing his assets and banning transactions. The order, which was made public on Sept. 5, is part of an investigation into allegations of fraud and money laundering. This move follows Mashinsky's arrest in July on SEC charges relating to investor deception and market manipulation.
Google updates policy to allow NFT game ads while maintaining betting restrictions
Starting September 15th, Google will allow ads for games based on non-fungible tokens (NFT) that meet specific criteria, such as improving user experience. The new policy still prohibits advertisements for NFT games that involve wagering or rewards in cryptocurrencies. This change comes after Google softened its stance on cryptocurrency-related ads in June 2021.
Anoma Foundation announces independent blockchain for Namada, focusing on expansive privacy
The Anoma Foundation has revealed plans to create an independent blockchain for the Namada protocol, which specializes in private transactions. Announced at Korea Blockchain Week, the new blockchain will allow any application built on the network to have private transaction capabilities. Utilizing zero-knowledge cryptography, Namada provides privacy in assets and applications without changing existing code, addressing concerns about lack of privacy in blockchains.
SOMA Finance plans to launch first legally structured digital bond for retail investors
SOMA Finance, in partnership with MANTRA and Tritaurian Capital, plans to launch the first legal-compliant digital security for US and global retail investors. With token sales of up to $5 million and dividends of up to 10%, SOMA token will also be the first regulated crowdfunding issue on SOMA.finance platform, a decentralized exchange for tokenized assets and NFTs.
First Digital USD gains ground after support from Binance
Stablecoin First Digital USD (COIN:FDUSDUST) has seen its supply increase by 51% in the last month, reaching nearly $394 million in market capitalization. Launched in June and backed by Binance, the coin is replacing BUSD (COIN:BUSDUSD) on the platform for certain investment products. Despite the growth, FDUSD adoption is still limited outside of Binance, with over 90% of its supply maintained on the exchange.
Coinbase launches crypto lending service for US institutional investors
Coinbase (NASDAQ:COIN) has introduced a digital asset lending service aimed at institutional investors in the United States. Part of the Coinbase Prime offering, the new service has already attracted $57 million in investment since its launch on Aug.
SBI Remit expands use of XRP in remittances to Southeast Asia
SBI Remit, a subsidiary of SBI Group Japan, is expanding its XRP (COIN:XRPUSD) based remittance service to bank accounts in the Philippines, Vietnam and Indonesia. The move is part of a strategy to speed up and make international transactions cheaper, using XRP as a "bridge currency". The expansion takes place in collaboration with Tranglo Pte. Ltd. and SBI Ripple Asia, and focuses on countries with high volume of remittances, according to World Bank data. The company aims to increase its presence in corporate and inbound transactions.
Chinese province of Shandong aims to become metaverse powerhouse with target of US$20.5 billion by 2025
Shandong Province, China, has launched a draft guideline to boost its metaverse industry, aiming to reach a market of approximately US$20.5 billion (150 billion yuan) by 2025. The plan includes the construction of industrial parks and the promotion of at least 100 companies in the sector, in addition to obtaining 3,000 national and international patents. The initiative is part of China's ongoing commitment to blockchain technology despite the ban on cryptocurrency transactions.
Zodia Markets receives partial approval to operate in Abu Dhabi
Zodia Markets, backed by Standard Chartered Ventures, has gained in-principle approval from the Abu Dhabi Global Market (ADGM) to act as an OTC cryptocurrency broker. This is the third phase of a five-step process that includes final approval and an "operational launch" test. The approval reinforces Abu Dhabi's position as an attractive financial hub for crypto businesses.
Story Protocol raises $54M to protect intellectual property in the age of AI
Story Protocol, a blockchain network for managing intellectual property, raised $54 million in funding. Investors included Andreessen Horowitz and Paris Hilton's 11:11 Media. The platform aims to help creators monetize and protect their content from AI forgery by providing a secure repository for all types of content. Funds will be used to launch the service in the first half of 2024.