Crypto This Wednesday: Google to Modernize El Salvador's Digital Infrastructure, Prada Embraces Blockchain, and More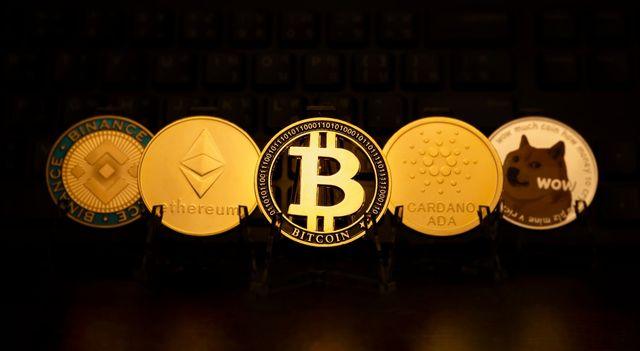 EOS token receives regulatory approval in Japan, aims for Asian expansion
EOS token (COIN:EOSUSD) has been approved for trading against the Japanese yen by regulators, with trading scheduled to begin in mid-September on BitTrade. The EOS Network Foundation (ENF) sees this approval as a crucial step towards expanding its presence in Japan and the broader Asian market. Yves La Rose, CEO of ENF, highlighted that the move paves the way for strong partnerships, especially in the gaming industry. The news coincides with recent efforts to revitalize the EOS network, which saw its token appreciate in the wake of the announcement.
Tether establishes banking partnership with Britannia Bank in The Bahamas
Tether (COIN:USDTUSD), the issuer of the popular stablecoin USDT, has established a banking relationship with Britannia Bank & Trust in the Bahamas. While neither Tether nor Britannia have confirmed the deal, the relationship is supposedly aimed at facilitating dollar transfers. Tether has a history of struggling to access the traditional financial system, especially US banks, making this partnership significant for both the company and the cryptocurrency market.
Elon Musk moves to turn X into cryptocurrency superapp
Elon Musk is on track to turn Twitter, now renamed "X", into a kind of "WeChat of the West" that supports cryptocurrency transactions. After securing a currency transmission license in Rhode Island, speculation mounts about a possible "PayPal update" to the app, stirring up the cryptocurrency market.
Google Cloud and government of El Salvador form partnership for digital modernization
Google Cloud (NASDAQ:GOOGL) announced on Aug. 29 a seven-year partnership with the government of El Salvador to establish an office and provide Google Distributed Cloud (GDC) services. The aim is to digitize the country, upgrade government services and improve health and education systems. The initiative marks the first use of cloud technology by a Latin American government and will also support the active adoption of Bitcoin (COIN:BTCUSD) in El Salvador. President Nayib Bukele hailed the agreement as a step towards innovation: " El Salvador is moving forward. We believe that technology and foreign investment are key to development ".
Robinhood cuts ties with Jump Trading
Robinhood (NASDAQ:HOOD) has ended its partnership with Jump Trading, one of the leading market makers in the cryptocurrency space. It is speculated that regulatory uncertainties in the US could be the reason behind the separation.
DOJ challenges Sam Bankman-Fried's defense in FTX fraud case
The US Department of Justice has urged a court to dismiss the defense of Sam Bankman-Fried, which attempts to pin the blame for FTX fraud on a law firm. The Court contends that it " should preclude irrelevant, confusing and damaging questioning, evidence and arguments about the involvement of lawyers ." Bankman-Fried, who faces multiple charges after the FTX collapse, is under arrest for attempted witness tampering and is awaiting trial in October. The case also includes new allegations of embezzlement of client funds.
BlockFi seeks court approval to convert client assets amid bankruptcy
BlockFi, the bankrupt cryptocurrency lender, filed a lawsuit on Aug. 30 to convert certain customer assets into stablecoins. The company wants to turn "trade-only" assets, which make up less than 0.5% of customer funds, into Gemini Dollar (COIN:GUSDUSD) or other stablecoins to facilitate withdrawals. The move comes as part of a broader effort to enable the comprehensive withdrawal of assets in BlockFi's escrow. The hearing has not yet been scheduled.
Creditors dissatisfied with Genesis liquidation agreement
Creditors of failed cryptocurrency bank Genesis have rejected a liquidation deal proposed by the Digital Currency Group (DCG). The ad hoc group of creditors claimed the offer was "totally insufficient", contrary to a public update that suggested an agreement in principle for 70% to 90% recoveries. The ad hoc group also disputed non-consensual third-party releases included in the settlement, arguing that DCG and other debtors are trying to avoid their fiduciary obligations.
Binance Japan announces token offering expansion and local partnerships
Binance Japan, which started full operations recently, plans to triple its token supply, reaching at least 100 in the near term, as reported by Bloomberg. The company also has plans to collaborate with other local exchanges to increase market liquidity. This announcement comes after Binance acquired Sakura Exchange BitCoin in November 2022, which allowed its regulation in Japan after previous warnings from the country's Financial Services Agency.
Seba Bank receives initial approval to operate in Hong Kong
Swiss cryptocurrency Seba Bank has obtained an Approval in Principle (AIP) from the Hong Kong Securities and Futures Commission, marking an early step towards obtaining a full license in virtual assets and traditional securities in the region. This approval is part of Seba's global expansion effort, which already has licenses in Switzerland and Abu Dhabi. CEO Franz Bergmueller noted that this step "significantly expands" the company's global regulatory presence.
TinyTap integrates AI and NFTs to enhance digital education
TinyTap, a subsidiary of Animoca Brands, announced the incorporation of artificial intelligence tools and NFTs targeting educators and parents. New AI makes it possible to quickly create educational games from topic prompts, while a text-to-picture tool adds dynamism to graphics. The updates aim to speed up content production and personalize the learning experience, opening up new opportunities in digital education.
Prada Group adopts Blockchain to authenticate products and fight counterfeits
The Prada Group, in collaboration with the Aura Blockchain Consortium, implemented blockchain technology to help customers verify the authenticity of their luxury goods. The measure aims to combat the trade in counterfeit goods, which represents about 2.5% of global trade. The technology not only increases the reliability and value of original products, but also facilitates resale, strengthening the value of investment in luxury goods.
DMRV offers new possibilities and challenges in the carbon market
While there is global consensus on the need to reduce greenhouse gas emissions, the reliability of carbon credits has been questioned. Recently, an investigation has exposed that many of these credits may be "ghost" and do not represent genuine carbon reductions. However, emerging technologies such as Digital Monitoring, Reporting and Verification (dMRV), backed by blockchain, promise to transform the landscape. These technologies not only automate the verification process, but also increase transparency and traceability, which could revitalize the voluntary carbon market. Still, questions remain about the effectiveness of these new approaches in dealing with the complexities of nature-based emissions.