Crypto This Tuesday: SBF Trial Begins, Web3 Investments Fall for the 7th Quarter, and More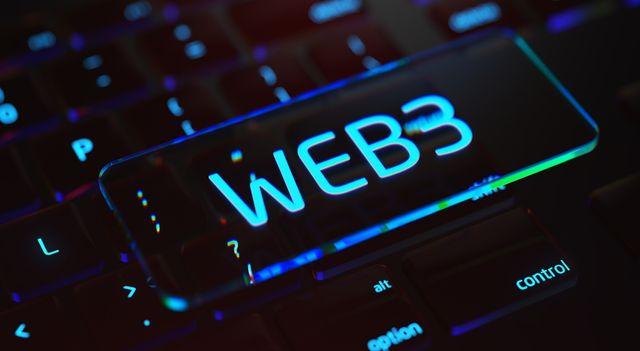 Bitcoin and cryptocurrencies fall due to rising bond yields, disappointment with ETF launch
The price of Bitcoin (COIN:BTCUSD) and other cryptocurrencies has declined in response to a rise in Treasury bond yields and the dismal performance of a new Ethereum ETF. Bitcoin fell below $27,600 after reaching $28,500 the previous day. Rising bond yields tend to reduce demand for riskier assets like cryptocurrencies, and investors have also been disappointed by the underperformance of recently launched Ethereum futures ETFs.
Rollbit records revenue of $38 million and burns tokens worth $5 million
Rollbit (COIN:RLBUSD) platform , which combines a crypto casino and trading platform, generated $38 million in revenue last month and burned 1.2% of its RLB tokens, equivalent to more than $5 million, as part of its "buy and burn" program. This action attracted investors, resulting in a nearly 35% increase in token prices during the week. In the last 24 hours, the token has increased by 7.1%.
Chia Network lays off employees amid US IPO preparations
Chia Network (COIN:XCHUSD), a blockchain and smart contracts platform, announced the layoff of around 30 employees as it prepares to go public in the United States. The company cited "Crypto Winter," industry skepticism and banking crises as reasons for the layoffs. Chia is focused on building sustainable teams to drive enterprise adoption of its blockchain. Some commentators suggest the company should explore markets other than the US, while others consider layoffs could be common before an IPO. The price of Chia's native coin, XCH, has fallen -5.9% in the last 24 hours.
Chainalysis lays off 150 employees in response to crypto market downturn
Blockchain analytics firm Chainalysis is laying off 150 employees, representing more than 15% of its staff, due to the crypto market downturn. The decision was communicated by CEO Michael Gronager, who highlighted the company's change of focus to the government market, aiming for more stable revenue. Most of the layoffs will affect marketing and business development teams. This is Chainalysis' second round of job cuts in 2023, reflecting the difficulties faced by several crypto companies amid the market crash.
SIM swap attacks affect Friend.Tech users
Recently, some Friend.Tech users reported SIM swapping attacks that resulted in thousands of dollars worth of crypto tokens being drained. Although the Friend.Tech code was not compromised, at least two users lost more than 42 Ether (COIN:ETHUSD), worth nearly $70,000, in separate attacks. These incidents highlight the security risks associated with popular crypto platforms like Friend.Tech and have led users to ask for additional security features like two-factor authentication (2FA) to protect their accounts in the future.
Investments in Web3 startups decline for the seventh consecutive quarter
Crunchbase data reveals that investments in Web3 startups are declining for the seventh consecutive quarter, with a significant drop in funds raised in the third quarter of 2023, reaching around $1.3 billion compared to $2 billion of previous quarters. This persistent decline, which began in late 2021, raises concerns about the future of venture capital in the crypto sector, due to uncertainties and challenges, including regulatory issues. Galaxy Digital has previously described the funding environment as "extremely challenging", with investors cautious following recent crypto market volatility.
FTX Founder Sam Bankman-Fried faces serious charges in imminent trial
Sam Bankman-Fried, known as SBF, will face a significant trial related to financial fraud charges. The trial is scheduled to begin with jury selection today on October 3 in Manhattan and is expected to last approximately six weeks. He is accused of embezzling billions of dollars from clients at FTX, where he was CEO, for personal benefit and to cover losses at sister company Alameda Research. The trial involves seven main charges, and if convicted on all of them, SBF could face up to 110 years in prison. SBF seeks to prevent several witnesses, including investors and a Ukrainian client affected by the FTX collapse, from testifying at his trial. Bankman-Fried argues that witnesses can influence the jury and that the defense should have the opportunity to cross-examine them.
Michael Lewis reveals missing billions and charges against Sam Bankman-Fried
On CBS's "60 Minutes," renowned biographer Michael Lewis exposed the mismanagement and mysterious disappearance of billions of dollars in Sam Bankman-Fried's financial empire involving cryptocurrency exchange FTX. Lewis investigated allegations of fraud and even an alleged conspiracy to bribe Donald Trump not to run in 2024.
Binance and its CEO accused of market manipulation targeting competition
Binance.US and its CEO, Changpeng Zhao, face legal action in the District Court of California, accused of attempts to monopolize the cryptocurrency market by undermining FTX. California resident Nir Lahav brought the lawsuit, referring to Zhao's Twitter posts shortly before FTX's crash. The litigation suggests that Zhao used false information to influence the price of FTX's FTT token (COIN:FTTUSD), causing the bankruptcy of FTX. The suit seeks damages, costs and restitution, and indicates that potentially thousands could join the claim. In other news, Binance, in collaboration with the Royal Thai Police Cyber ​​Crime Investigation Bureau (CCIB) and the United States Homeland Security Investigations (HSI), announced the success of the "Trust No One" operation that resulted in the arrest of five key members of a criminal syndicate. The investigation dismantled a gang that ran a scheme in Thailand, with seizures valued at US$277 million. More than 3,200 victims sought compensation.
Possible successor to Celsius plans debt-free restart and initial investments of up to $450 million in cryptocurrencies
The company "NewCo", which could succeed bankrupt crypto lender Celsius, has disclosed its plans to restart the business debt-free and with initial funding of up to $450 million in cryptocurrencies, subject to court approval. Additionally, NewCo plans to reimburse customers harmed by Celsius' collapse by the end of the year. The Fahrenheit investment consortium will lead NewCo and invest up to US$50 million as an equity stake. The judge is considering approving the reorganization plan, which would mark an example of a post-bankruptcy crypto platform revival if approved.
Former head of mining at Galaxy Digital founds consultancy for Bitcoin miners
Amanda Fabiano, former head of mining at Galaxy Digital, has left the company to launch Fabiano Consulting, a consulting firm focused on helping bitcoin (COIN:BTCUSD) miners grow their businesses. It plans to work with inaugural clients including Compass Mining and Giga Energy. During his three years at Galaxy, Fabiano was instrumental in the acquisition of mining company Argo Blockchain's (NASDAQ:ARBK) Helios mining facility, valued at nearly $100 million. With the Bitcoin network's hashrate increasing and the upcoming halving, Fabiano believes that miners need solid strategies to ensure success.
Former SoftBank exec launches Dirham-backed DRAM stablecoin
MIT alumnus and SoftBank executive Akshay Naheta founded Distributed Technologies Research (DTR) and launched the DRAM stablecoin. This stablecoin is backed by the UAE Dirham and aims to offer a stable option for countries with high inflation. Although it cannot currently be traded in the UAE and Hong Kong due to regulations, DTR is exploring liquidity on exchanges outside of these jurisdictions. The initiative comes at a time when the UAE stands out as a growing hub for the cryptocurrency and Web3 space, due to favorable regulations for financial innovation and digital assets.
Russia plans to use Digital Ruble in Latin America by 2025, says Russian politician
Anatoly Aksakov, Chairman of the State Duma Committee on Financial Markets of Russia, stated that Russian companies will use the digital ruble, the country's CBDC, in Latin America by 2025. He highlighted that the digital ruble will enter the international arena and could be used in trade agreements with Latin American countries. Aksakov made these comments during the "Russia – Latin America" conference in Moscow, encouraging Latin American central bankers to strengthen ties with Moscow regarding CBDC. The Central Bank of Russia had previously mentioned a deadline of between 2025 and 2027 for the launch of the CBDC.
Governor of the Bank of Portugal calls for international cooperation in regulating cryptocurrencies
Mário Centeno, governor of the Bank of Portugal, called for global cooperation to establish a comprehensive regulatory framework for cryptocurrencies. He highlighted that regulation at the national level alone is not sufficient due to the global nature of these assets, which can lead to regulatory arbitrage and opportunities for illicit activities. Centeno praised the Cryptoasset Markets Regulation (MiCA) for providing a solid regulatory framework and defended the "same risk, same regulation" principle. He also noted that while cryptocurrencies have uses such as lower prices and global reach, some concerns remain, including the sustainability of the market.