Russia Exports Ban Proposal, Bank Failures Slow Borrowing, China's Benchmark Rates Steady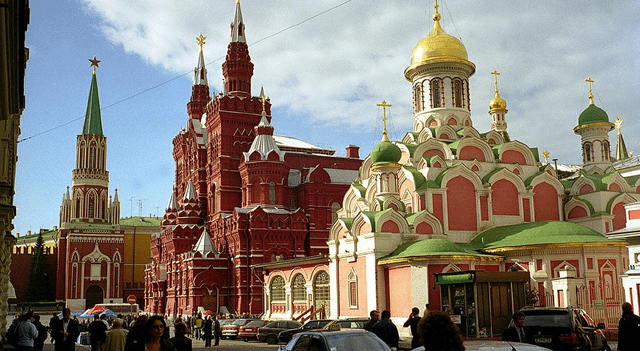 Russia Exports Ban Proposal
Ukraine's key allies, including the US, are considering an outright ban on most exports to Russia, as they aim to tighten economic pressure on President Vladimir Putin's war. Group of Seven officials are discussing this idea ahead of a leaders summit in Japan, intending to include European Union member states in the crackdown. The proposed approach would flip the existing sanctions regime around, with all exports banned unless exempted, unlike the current criteria that allows all exports unless sanctioned.
Yellen Against Unfair Beijing
US Treasury Secretary Janet Yellen is expected to call for a "constructive and fair" economic relationship between China and the US. She will also warn Beijing that the US will resist its "unfair" economic policies while adding that Washington is not trying to "stifle" the Chinese economy with national security measures. Her comments come as links between the two nations are mired in their worst state in decades after a suspected Chinese spy balloon flew over the US two months ago.
Blackstone Warns Investors Overestimate Rate Cuts
The head of Blackstone (NYSE:BX), the world's largest alternative asset manager, has warned that investors are overestimating how quickly the US Federal Reserve will cut rates. Jonathan Gray said that while the Fed would probably hold off from further rate rises due to cooler inflation, financial markets have overpriced the odds that the central bank will reduce the cost of borrowing. Gray added that the Fed is likely to pause or maybe increase rates by 25 basis points, but it is unlikely to pivot as quickly as the market expects.
Bank Failures Slow Borrowing
The Federal Reserve has reported that consumers and businesses have borrowed less as overall economic growth flattened in the weeks since two mid-March bank failures sparked financial turmoil. Banks in several parts of the country raised concerns about liquidity and uncertain expectations for future growth after the bank failures. Nine of the 12 Fed districts reported little or no change in economic activity over the six-week period ended April 10.
Yemen Stampede Kills 78
At least 78 people were killed, and scores injured in a stampede during a charity event at a school in Sana'a, Yemen's capital. Officials attributed the crush to poor management and the "random distribution" of funds. Witnesses said Houthi rebels, who run the city, fired shots into the air, causing panic.
NATO Chief Visits Ukraine
NATO's Secretary-General Jens Stoltenberg visited Ukraine for the first time since Russia invaded the country, paying tribute to fallen Ukrainian soldiers at St Michael's Square in Kyiv. It is not yet known who Mr. Stoltenberg will meet on this unannounced trip. Denmark and the Netherlands have also announced they will donate 14 Leopard 2 tanks to Ukraine.
Global Vaccination Rates Drop
A report from UNICEF has revealed that 67 million children missed one or more routine vaccinations between 2019 and 2021, while the global vaccination rate for children slid to 81% in 2021, its lowest level since 2008. The decline was blamed on lockdowns, health-care disruptions, and rising vaccine hesitancy during the COVID-19 pandemic. The report also warned of the potential for measles and polio outbreaks.
Wagner Sought China's Help
Russian paramilitary group Wagner unsuccessfully asked China for supplies of weapons earlier this year, according to a leaked US intelligence report. Representatives from Wagner sought munitions and equipment from China in early 2023. Wagner's direct request to China indicates it had some confidence Beijing would be open to arming Moscow.
Miami Housing Market Growing
Miami's housing market continued to show growth in the first quarter, despite a slowdown in home-price increases. The median home prices in Miami-Dade County rose 5.2% compared to the same period last year, indicating that the demand for homes in the city remains strong. The city posted the fastest year-over-year home-price growth of any U.S. city in 2022, at 15.9%, according to the S&P CoreLogic Case-Shiller Index.
China's Benchmark Rates Steady
China's commercial lenders have maintained their benchmark lending rates for the eighth straight month. The People's Bank of China kept the one-year loan prime rate unchanged at 3.65%, and the five-year rate, which serves as a reference for mortgages, steady at 4.3%. This decision was made after the central bank refrained from easing monetary policy this month, given the country's ongoing economic rebound.