Millionaires Flock To New York, England and Wales Insolvency Spike, AT1 Bond Market Rebounds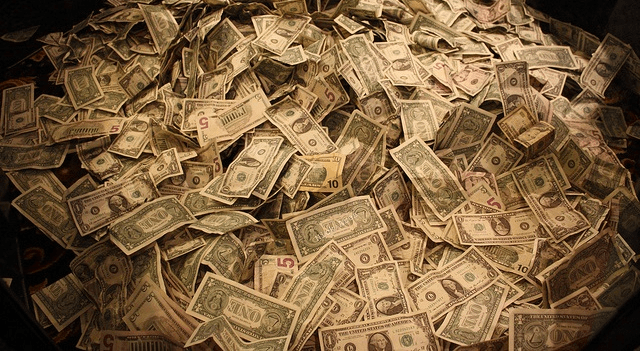 Millionaires Flock To New York
Henley & Partners, an investment company, ranks New York City as home to the largest number of millionaires in the world. The city has around 340,000 millionaires, up 40% from 2012, while Tokyo has slipped to second place. Singapore, with 240,000 millionaires as of 2022, has overtaken Hong Kong in the battle to attract Asia's wealthy.
England, Wales Insolvency Spike
In England and Wales, corporate insolvencies increased by 16% in March compared to the same period in 2022, with 2,457 filings, the highest monthly figure since the Insolvency Service started producing comparable data at the start of 2019. The increase was attributed to higher costs and a weaker economy. Compared to March 2019, before the pandemic, the number of filings jumped 55%.
Germany Updates Army Vehicles
The German army will upgrade 143 Puma infantry fighting vehicles, which have been the subject of controversy, as part of a €770m ($900m) drive to update its under-equipped forces in response to the war in Ukraine. The vehicles will be retrofitted by 2029 as part of a joint venture between Rheinmetall, the German arms manufacturer, and Krauss-Maffei Wegmann. The move comes as defence minister Boris Pistorius seeks to overhaul the Bundeswehr, the German federal army.
TSMC Against Government Funding Conditions
Taiwan Semiconductor Manufacturing Co. (COIN:ETHUSD), the world's largest contract chip maker, is seeking up to $15bn in government funding for two new chip factories in Arizona, but is pushing back against some of the conditions attached to Washington's chip-factory subsidies. TSMC is concerned about having to share factory profits and to provide detailed operational information, which could dissuade other chip makers from working with Washington.
US Mortgage Rates Increase
US mortgage rates rose last week by the most in two months, hitting 6.43%, which dampened already sluggish demand. The contract rate for a 30-year fixed mortgage rose 13 basis points, ending a five-week slide in borrowing costs. In the week ended 14 April, the Mortgage Bankers Association's index of mortgage applications for home purchases declined 10%, the sharpest drop in two months.
AT1 Bond Market Rebounds
The market for Additional Tier 1 bonds is rebounding with a significant offering by Sumitomo Mitsui Financial Group (COIN:ETHUSD), becoming the first major global bank to issue such notes since the finance-sector crisis erupted last month. The bank sold 140 billion yen ($1bn) of AT1 debt, one of the largest deals in the yen corporate-bond market this year, indicating a firm demand for riskier debt sold by local lenders in Japan. Mitsubishi UFJ Financial Group is also planning a two-part AT1 bond sale.
Bitcoin Drops Amid Inflation Fears
Bitcoin (COIN:ETHUSD) dropped below the key $30,000 level due to a wider retreat in cryptocurrencies as inflation concerns raised fears of higher interest rates. The largest token fell by 4.5%, although it later pared some of the losses and traded at about $29,175 in London on Wednesday. Ether (COIN:ETHUSD) and smaller tokens also experienced steep declines. European stocks and US equity futures declined in response.
Heathrow Appeals Fee Reduction
London's Heathrow Airport has appealed against an order by the Civil Aviation Authority to reduce airline charges by around 20% per passenger in 2024. The CAA decided that the charges, among the highest globally, should drop to £25.43 ($31.55) per passenger. The airport, which submitted its appeal to the Competition and Markets Authority, and the world's biggest airlines have clashed over the levy.