North American Morning Briefing: Stocks Futures Steady on Rates Optimism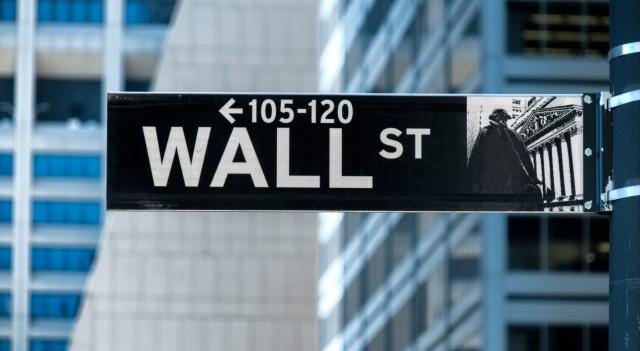 Market Wraps
Watch For:
Conference Board Leading Indicators for October
Today's Top Headlines/Must Reads:
– Stock market surges toward 2023 high. Will holiday shoppers put it over the top?
– The Hidden Hero Fueling Soft-Landing Hopes: A Boost in Supply
– Office Landlords Can't Get a Loan Anymore
Opening Call:
Stock futures edged higher on Monday, with the Thanksgiving holiday-shortened week beginning on a tentative note as markets took a pause after recent strong gains.
"Markets are continuing to bask in the sunlight of easing monetary conditions…The latest inflation data added to hopes that the Federal Reserve could still be on track to engineer a soft landing for the economy, with the consensus firmly of the opinion that the interest rate hiking cycle has now ended," Interactive Investor said.
"Economic releases are light although the arrival of Black Friday will herald a current perspective of consumer demand, as the run in to the festive season begins to gather some momentum," it added.
Overseas Markets
Global stocks were mixed with Europe's Stoxx 600 close to flat, while benchmarks in Asia mostly rose, as consumer and tech stocks helped push Hong Kong's Hang Seng Index up 1.9%.
Premarket Movers
General Motors shares fell 0.2% after Kyle Vogt, CEO of Cruise resigned . Vogt's resignation follows a Cruise accident in early October that ultimately ended with the suspension of the company's license to operate self-driving taxis in California.
Microsoft CEO Satya Nadella said Sam Altman, the ousted CEO at OpenAI, would be joining the company to lead a new advanced AI research team. Greg Brockman, OpenAI's president who resigned Friday following Altman's dismissal, also will be hired as part of the Microsoft team, Nadella said. Microsoft shares were rising 2% in premarket trading.
Friday's Post-Close Mover
Baijiayun Group said it received a Nasdaq notification after being late to filing its annual report for fiscal 2023. Shares fell 11%.
Economic Insight
Both the European Central Bank and the Fed could keep interest rates high for long as economies weather the impact of rate hikes well despite slowing down somewhat, DNB Asset Management said.
"Economies have proved resilient to higher rates and labor markets are still quite tight, indicating that rates may need to be kept at elevated levels for some time to come."
The first rate cuts could come in the second half of 2024, but it is possible that rates could remain at present levels for the whole year, DNB added.
Forex:
The dollar continued to fall on speculation that interest rates have peaked, hitting two-and-a-half-month lows against a basket of currencies including the euro, but selling of the currency may be set for a pause, Swissquote said.
"The dollar index flirts with oversold conditions and tests critical 200-day moving average support, indicating a potential pause in the ongoing dollar selloff absent fresh news," it said.
Energy:
Oil prices were rising with all eyes on this weekend's OPEC meeting in Vienna.
Prices fell for the fourth week in a row last week. "The recent weakness has increased noise over what OPEC+ will decide to do at its meeting on Nov. 26," ING said.
ING expects Saudi Arabia and Russia to continue cutting supply into early 2024, but that the wider OPEC+ group may also consider cutting.
"A deeper group cut combined with the Saudis and Russians rolling over their voluntary cut would be more than enough to ensure that the surplus currently expected in 1Q24 disappears."
Metals:
Base metals were mixed and gold lower over worries about the global economy.
BMI downgraded its 2024 price outlook for aluminum to $2,400 a ton from $2,500 a ton amid weak demand.
"The sluggish growth of the global economy is expected to weigh on aluminum demand in 2024, capping the upside to aluminum prices," BMI said.
However, prices should rise from current levels, with demand growth expected to outstrip supply.
Today's Top Headlines
Bayer Shares Tumble After Clinical Trial Failure, Roundup Case Loss
Bayer shares fell sharply after the company stopped a late-stage study for a cardiovascular drug early due to lack of efficacy and was ordered to pay $1.56 billion in a lawsuit relating to its Roundup weedkiller.
At 0928 GMT, shares in the German pharmaceutical-and-agricultural group traded 20% lower at EUR33.15, at levels last seen in 2009.
AI Mania Powered Stocks This Year. Can Nvidia Spark More Gains?
There is a lot riding on the earnings report this week from Nvidia, both for the company's ebullient investors and the entire stock market.
Nvidia has been the big winner of the bet that artificial intelligence is the next big thing in tech, the so-called AI trade that surged in popularity after OpenAI's release of its ChatGPT app. The chip maker's shares have more than tripled this year, contributing to a sizable portion of the S&P 500's 18% rise.
Signature Bank's Apartment Loans Selling at a Steep Discount
A venture of two nonprofits and Related Fund Management is poised to win an auction for billions of dollars of Signature Bank loans backed by New York apartments, according to people familiar with the matter.
The venture's leading bid of less than 70 cents of the loan's face value shows how much the value of New York's rent-regulated apartment sector has deteriorated in recent years.
Pro Take: Deflation Talk in the Air as CPI Heads Toward Fed Target
The Federal Reserve's fight against inflation has dominated headlines for months, but last week a pair of executives sounded warnings about the potential for deflation, while a deep dive into the latest consumer-price data by a Fed economist shows a broad weakening in price pressures.
The core consumer-price index, which excludes gas and food prices, has risen 4% over the past year, with about half of the increase coming from housing and rents, Brent Meyer, Atlanta Fed economist, said after the government released its CPI report for October on Tuesday.
Wall Street's ESG Craze Is Fading
Wall Street rushed to embrace sustainable investing just a few years ago. Now it is quietly closing funds or scrubbing their names after disappointing returns that have investors cashing out billions.
The about-face comes after tightened regulatory oversight, higher interest rates that have slammed clean-energy stocks and a backlash that has made environmental, social and corporate-governance investing a political target.
How a Hack Shook Wall Street's Multitrillion-Dollar Foundations
The recent hack of a Chinese banking giant reignited Wall Street's long-running fears of disruptions to the short-term cash markets underpinning the global financial system.
Traders swiftly contained the cyberattack on the Industrial and Commercial Bank of China. But some said the incident exposed cracks in the multitrillion-dollar market for repurchase agreements, known as repo, where banks and hedge funds borrow cash mainly using Treasurys as collateral.
Israel's War in Gaza Tests Limits of Biden's Support
WASHINGTON-President Biden is struggling to persuade Israeli Prime Minister Benjamin Netanyahu to take steps U.S. officials believe could help prevent the conflict in Gaza from further escalating, straining the relationship between the two longtime allies, according to U.S. and European officials.
Over the past two weeks, Biden has pushed Netanyahu on issues ranging from limiting civilian casualties to agreeing to a pause in fighting to free hostages. While there has been agreement in some areas, such as when Israeli commanders accepted American advice not to rush into Gaza immediately, U.S. officials are still concerned about Israel's ultimate plans for Gaza, including any sort of extended occupation, and are alarmed by the number of Palestinian casualties.
Source: Dow Jones Newswires