Retail Spending Declines, U.S. Corporate Borrowing Rebounds, Russian Oil Exports Reach Three-Year High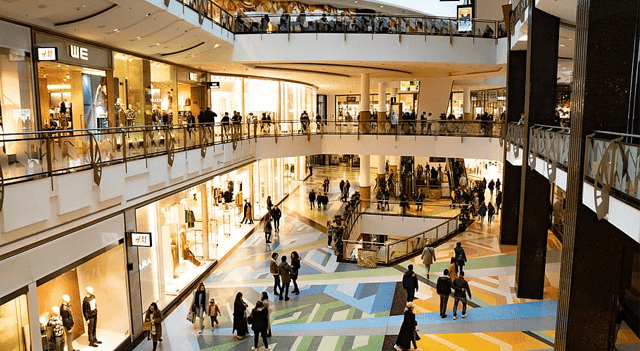 Retail Spending Declines
Retail spending declined in March due to reduced purchases of vehicles, furniture, appliances, and gasoline, likely influenced by rising interest rates. According to the Commerce Department, sales at stores, restaurants, and online decreased by 1% from the previous month, with February's estimate also revised to a milder decline of 0.2%. Recent data suggests that consumers are becoming more cautious about borrowing for purchases of goods like vehicles and furniture as interest rates continue to rise.
U.S. Corporate Borrowing Rebounds
After a chaotic period following Silicon Valley Bank's collapse in March, trading in U.S. government bonds has become less volatile, leading to a rebound in corporate borrowing. Yields on U.S. Treasurys, which had fallen during the run on SVB, have since stabilized, with daily moves in the 2-year Treasury yield averaging 0.06 percentage points, down from 0.22 percentage points during the peak of the volatility. The average one-day change in the 10-year yield has also decreased to around 0.04 percentage points.
Foreign Companies Impacted by Buyback Tax
The 1% tax on buybacks, which took effect on January 1, was initially expected to have limited impact on foreign companies. However, recent guidance from the government has changed expectations, potentially affecting foreign companies with U.S. subsidiaries that make ordinary business payments to their parent companies. Thousands of foreign companies with U.S. subsidiaries could be impacted by the tax, according to data provider Dealogic.
Ad Revenue Growth Slows
Digital ad revenue in the U.S. increased by 10.8% to $209.7 billion in 2022, despite slower economic growth, market uncertainty, and layoffs at big tech companies. However, the growth rate was smaller compared to the 35% leap in 2021, when online spending surged due to increased consumer activity during the pandemic, and the 12.2% rise in 2020.
Yemen Prisoner Swap Begins
A prisoner swap has begun in Yemen between pro-Saudi forces and Iran-backed Houthi rebels, with over 700 Houthis expected to be released in exchange for about 180 Saudi coalition troops. This comes after a Chinese-brokered rapprochement between Iran and Saudi Arabia, which has supported efforts by the kingdom to end its involvement in the ongoing civil war. While a truce was not agreed upon during recent negotiations, both sides have committed to further discussions.
Russian Oil Exports Reach Three-Year High
Despite Western sanctions on crude, Russian oil exports reached the highest level in nearly three years, with 8.1 million barrels per day exported in March. However, oil revenues remain 43% lower compared to the same period last year, with India surpassing China as the largest importer of Russian oil in Asia.
ESA Launches Jupiter Moon Probe
The Jupiter Icy Moons Explorer, operated by the European Space Agency, has launched from French Guiana on an eight-year mission to investigate Jupiter's icy moons for water and signs of life. The spacecraft will use photography, radar, and magnetic readings to gather data.
Taiwan Dollar Volatility Eases
Expectations for volatility in the Taiwan dollar have decreased as geopolitical tensions ease and focus shifts back to the global economic outlook. Three-month implied volatility in the currency has reached its lowest level since September, after rising in March due to global banking tensions and further increasing at the start of April during Taiwan's president Tsai Ing-wen's US trip, which prompted military drills by Beijing.
EU Prepares for Strictest AI Regulations
The European parliament is gearing up for tough new measures on the use of artificial intelligence, potentially enacting the world's most restrictive regime on AI development. MEPs in Brussels are close to reaching an agreement on proposals that will be part of Europe's Artificial Intelligence Act, a sweeping set of regulations on AI use.
Sugar Prices Surge
Sugar prices have surged to their highest level in over a decade, driven by disappointing harvests in major producers and strong demand from China. Raw cane-sugar futures traded in New York, the international benchmark, have risen sharply this year, with recent sessions seeing prices above 24 cents per pound, reaching the highest level since March 2012.
Doctors Strike in England and Wales
Nearly 50,000 junior doctors in England and Wales are concluding a 96-hour strike for better pay on Saturday morning, resulting in the cancellation of an estimated 300,000 operations and procedures. This is particularly concerning as hospital waiting lists already exceed 7 million. Despite this, polling suggests that over half of Britons still support the strikers.