US Default Concerns Rise, UK Restricts Second-Home Rentals, European Gas Prices Decline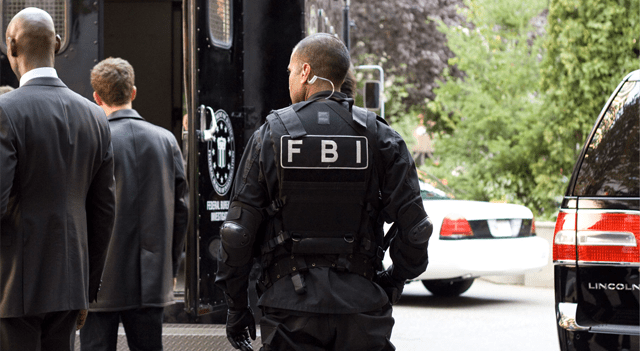 FBI Arrests Alleged Leaker
The FBI arrested Jack Teixeira, the alleged leader of an online group that leaked American intelligence files. Merrick Garland, America's top prosecutor, stated that Teixeira, a 21-year-old man employed in the intelligence wing of the Massachusetts Air National Guard, is accused of illegally sharing "classified national defense information" and will be arraigned on Friday. The classified materials include military assessments on the war in Ukraine and CIA reports on various global issues.
Florida Approves Abortion Ban
Lawmakers in Florida have approved a ban on abortions after six weeks of pregnancy, potentially joining at least 12 other American states with similar bans. The Department of Justice is seeking emergency relief from the Supreme Court after a federal appeals court approved women's access to mifepristone, a pill used for abortions, but reintroduced onerous restrictions.
North Korea Tests ICBM
North Korea has claimed to have successfully tested a solid-fuel intercontinental ballistic missile for the first time. If confirmed, this represents a significant advancement, as solid-fuel ICBMs are harder to detect due to their shorter preparation time compared to liquid-fueled missiles. North Korea's dictator, Kim Jong Un, oversaw the test, stating that it would make the country's enemies "suffer from extreme anxiety and horror."
Germany Warns China
Germany's foreign minister has warned China against using military force against Taiwan, in contrast to French President Emmanuel Macron who has faced criticism for suggesting that Europe should distance itself from the issue. Annalena Baerbock, after a meeting with China's foreign minister Qin Gang, stated that conflicts must be resolved peacefully and that Berlin was closely monitoring the situation in Taiwan. She added that a unilateral, violent change of the status quo would be unacceptable to Europe.
China Softens Debt Stance
China has expressed willingness to cooperate in resolving the impasse over developing countries' sovereign debt restructurings, as Beijing appears to soften its stance in fraught negotiations over a string of defaults. China's central bank governor Yi Gang told G20 finance ministers that the country was willing to work through the group's Common Framework for sovereign debt restructuring. Chad, Ethiopia, and Zambia have already signed up to participate in the G20's Common Framework, which aims to bring bilateral creditors together for negotiations.
Ghana's Default Changes Landscape
Ghana's recent default on its debts and subsequent agreement on a $3 billion IMF bailout has led to the imposition of new conditions that analysts believe will change the debt landscape. The IMF has stated that before it approves the support package, Ghana must first address its domestic debts, which typically involve borrowing from local banks, pension funds, and insurance companies.
Singapore Silences Money Flow
Singapore has reportedly asked major banks to avoid discussing the origins of significant sums of money flowing into the city, as wealthy Chinese individuals channel billions into the Asian financial hub. The Monetary Authority of Singapore has given a tacit directive to an industry group of bankers and regulators, urging them to minimize public discussion of the politically sensitive issue of money flow from China into Singapore.
US Default Concerns Rise
The cost of buying insurance against a US government default has reached its highest level in over a decade, signaling market concerns about the political impasse in Washington over the debt ceiling. The price of five-year credit default swaps, the most widely traded form of debt insurance, reached its highest point since 2012 this month. While a default on US federal debt is still considered unlikely, investors are taking measures to protect themselves against the possibility, which could potentially occur as early as June.
UK Restricts Second-Home Rentals
Estate agents and tourism groups have warned that the UK government's plan to restrict second-home owners from renting properties in England may harm local economies without addressing the housing supply issue. Housing Secretary Michael Gove proposed giving local councils the power to require planning permission for short-term rentals, but real estate experts doubt it will reduce house prices or spur many second-home owners to sell, with Gove's Conservative predecessor calling it "anti-business".
Philippines to Import Rice
The Philippines, a top rice buyer, plans to import 330,000 metric tons of rice this year to address declining stockpiles. The National Food Authority has proposed government-to-government deals for the rice imports through President Ferdinand Marcos Jr.'s office or designated agency, according to a statement from Marcos's communications office.
European Gas Prices Decline
European natural gas prices are declining for a second consecutive week as demand shifts from heating to securing inventories for the next winter. Benchmark futures have fallen by about 45% since the start of the year due to ample supplies and reduced consumption, with storage facilities showing net injections over the last six days, the longest period since last fall's refilling campaign, amid sporadic injections since mid-March and over the Christmas holidays due to low demand.
Wall Street Predicts Turkey Impact
Wall Street's major banks are not waiting for the outcome of Turkey's upcoming election to predict its impact on the country's monetary policy. Citigroup Inc. (NYSE:C) analysts expect Turkey's key interest rate to reach 40% by the end of next quarter, while Bank of America Corp. (NYSE:BAC) forecasts it will peak at 50% before a slight decline in the final three months of the year, after the country's 2018 currency crash.