Top Company News of the Day: PG&E, Tesla, UAW, X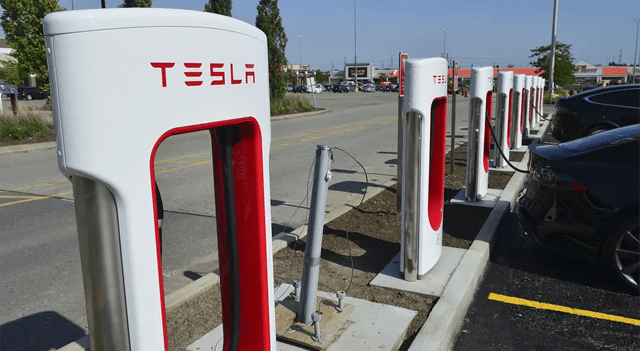 PG&E's $6 Billion Plan to Prevent Wildfires Is in Peril
California regulators are likely to significantly restrict the number of power lines the company can bury in the coming years in favor of other ways to reduce fire risk.
For Tesla's Cybertruck, Another Sales Launch Date Comes and Goes
The EV maker, known for ambitious goals, is betting customers will stick around for the long-awaited electric pickup.
How Much UAW Wage Increases Will Really Raise Car Prices
Investors are in the fog-of-war period in the United Worker Auto battle with Ford, GM, and Chrysler parent Stellantis. They shouldn't believe all the numbers they are hearing.
Bill Ackman Tweets a Lot of Big Ideas. His Biggest Might Be Combining With Twitter Itself.
The prolific social-media user says he would consider a deal with Elon Musk's company, now known as X, for his new vehicle.
Walmart Changes Pay and Titles for Corporate Staff
About 4% of corporate workers will receive a reduction in stock compensation as part of a reorganization.
Will America's Largest Local Sports Broadcaster Survive?
Diamond Sports is grappling with high-stakes carriage and rights negotiations ahead of the NBA and NHL seasons.
Lordstown Motors to Sell Assets to Former CEO
Steve Burns left the troubled electric-vehicle startup in 2021, after an investigation by the board found inaccuracies around disclosures of preorders for the company's Endurance pickup truck.
How Adidas Outran Nike With Its $500 'Super Shoe'
Tigst Assefa's record-breaking run in the Berlin Marathon delivered a much-needed victory for the German brand in the running-shoe arms race.
Elon Musk's Wish: Fewer Rules, Except for Robots
The world's richest man is looking to cut through regulations, but not for AI, where he is asking for them.
France Probes Bernard Arnault Over Deal With Russian Businessman
Prosecutors say a preliminary investigation into money laundering has been under way since 2022 into the LVMH chief.
Source: Dow Jones Newswires