U.S. Stocks Pare Early Gains; Dow Down Nearly 230 Points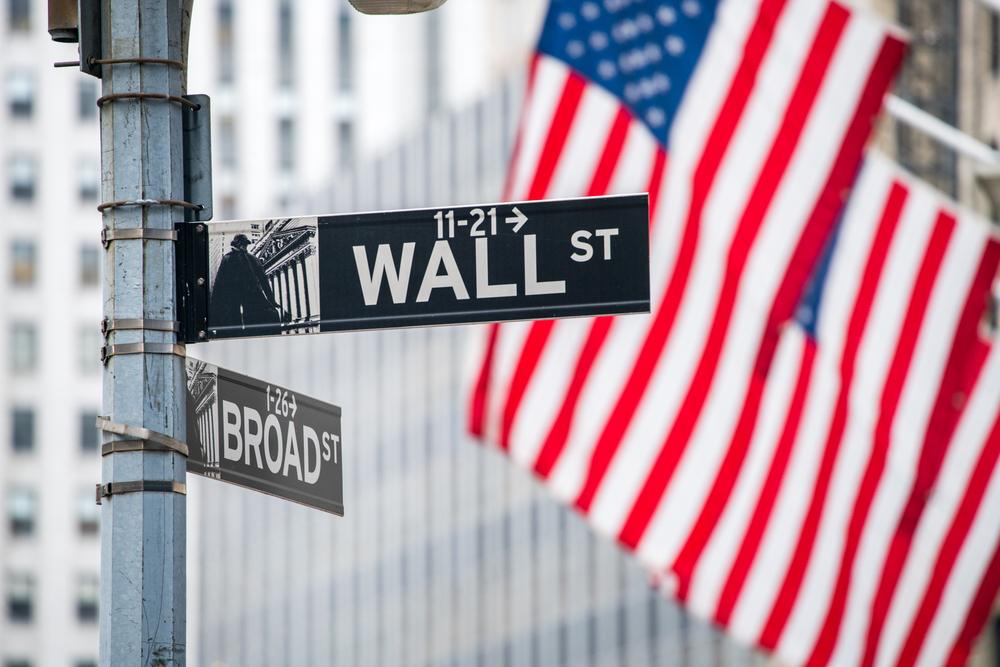 U.S. stocks are drifting lower Friday afternoon, paring early gains, with investors turning cautious, weighing the latest batch of economic data and speculating the possible interest-rate path of the Federal Reserve.
Concerns about the prospect of a government shutdown weigh as well on the market.
The major averages all started off on a positive note, but are currently down in negative territory with the Dow posting a more pronounced loss, while the Nasdaq is down just marginally.
The Dow, which climbed to 33,893.68 in early trades, is down 228.91 points or 0.68% at 33,437.43. The S&P 500 is down 22.32 points or 0.52 percent at 4,277.38, while the Nasdaq is down 18.51 points or 0.14 percent at 13,182.77.
Travelers Companies, Walmart, Caterpillar, McDonald's, Chevron, Honeywell, JP Morgan Chase, IBM, Home Depot and Amgen are down 1 to 2.5 percent.
Carnival is down more than 6 percent as cost pressures outweigh the company's upbeat forecast.
Nike is gaining nearly 7 percent after the company reported a first-quarter bottomline of $1.45 billion, or $0.94 per share, compared with $1.47 billion, or $0.93 per share in last year's first quarter.
Wallgreens Boots Alliance is climbing 5.4 percent. Micron Technology, Moderna and Pfizer are also up with strong gains. Microsoft and Intel are modestly higher.
In economic news, a report released by the Commerce Department showed personal income in the U.S. increased in line with economist estimates in the month of August, climbing by 0.4 percent after rising by 0.2 percent in July.
The Commerce Department said personal spending also increased by 0.4 percent in August after jumping by an upwardly revised 0.9 percent in July.
Economists had expected personal spending to rise by 0.4 percent compared to the 0.8 percent advance originally reported for the previous month.
The report also said the annual rate of consumer price growth accelerated to 3.5 percent in August from 3.4 percent in July. The modest acceleration matched economist estimates.
Meanwhile, the annual rate of growth by core consumer prices, which exclude food and energy prices, slowed to 3.9 percent in August from 4.3 percent in July. The slowdown also matched expectations.
A report from the Institute for Supply Management (ISM) said the Chicago Business Barometer (Chicago PMI) fell to 44.1 in September, from 48.7 in August, contracting for the 13th consecutive month.
The University of Michigan said in its report that the consumer sentiment in the U.S. was revised higher to 68.1 in September from a preliminary 67.7.
In overseas trading, Asian stocks ended mostly higher on Friday, with Hong Kong leading regional gains. Trading volumes were thin due to holidays in mainland China and South Korea.
Underlying sentiment was underpinned by a fall in oil prices and declining bond yields ahead of key U.S. inflation data due later in the day.
European stocks closed broadly higher on Friday, but most of the markets in the region still posted sharp losses for the July – September quarter.
The pan European Stoxx 600 gained 0.38 percent. Germany's DAX climbed 0.41 percent, France's CAC 40 advanced 0.26 percent, and the U.K.'s FTSE 100 edged up 0.08 percent.
Data showing a bigger than expected drop in Eurozone's annual inflation, and the British economy grew stronger than expected in the first quarter, helped underpin sentiment.
For comments and feedback contact: editorial@rttnews.com