Top Company News of the Day: Tesla, Clear Channel Outdoor, Nike, Hot Energy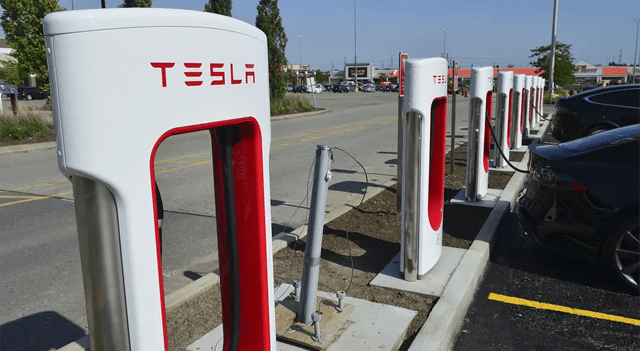 Tesla Is Accused of Racial Harassment at California Factory
The EEOC sued Elon Musk's EV company, alleging Black employees were subjected to a hostile work environment.
Clear Channel Outdoor to Pay $26 Million in China Bribery Probe Settlement
The deal with the SEC resolves an investigation into lavish gifts a Chinese subsidiary allegedly gave to local officials.
Nike shares soar after earnings. Here's why the athletic-gear giant expects the year to get better.
Nike on Thursday reported a first-quarter profit that beat expectations, although sales came up just shy of expectations.
Hot Energy Stocks Face a Tricky Quarter
Demand for oil could drop in the coming months as motorists and air travelers pull back on spending. Sizing up the gap between oil prices and stocks.
GameStop Names Ryan Cohen, Darling of Retail Traders, as CEO
The billionaire activist investor replaced the retailer's executive team in 2021, making himself chairman. The previous CEO was fired in June.
Chicken, Pork Prices Made Higher by Meatpackers' Data Feed, DOJ Says
Antitrust enforcers sue the company that compiled and shared price data among competitors. Indiana firm denies the allegations.
Yelp, Texas Spar Over Crisis Pregnancy Center Listings
The Texas attorney general says the company mischaracterized the centers in consumer notices, while Yelp says its statements are accurate.
Hospital Group Ramsay Sime Darby to Seek Takeover Bids
Asia-focused private hospital group Ramsay Sime Darby Health Care plans to solicit takeover bids from a shortlist of five suitors next month that includes a TPG-led consortium and Macquarie Group, people familiar with the deal said.
UBS Poised to Settle Mozambique's 'Tuna Bonds' Lawsuit Against Credit Suisse
UBS is close to settling a claim brought by Mozambique against Credit Suisse, resolving one of the legal headaches it inherited through the takeover of its Swiss banking rival.
Nvidia's French Offices Raided in Cloud-Computing Antitrust Inquiry
France's competition authority, which carried out the raid, has expressed concerns that cloud-computing companies could exclude smaller competitors.
Source: Dow Jones Newswires