North American Morning Briefing: Rising Oil Prices Keep Treasury Yields High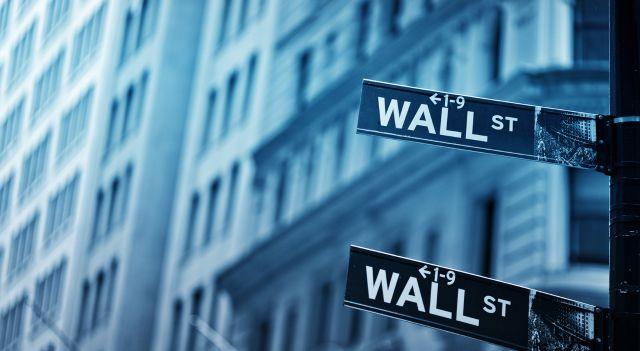 Market Wraps
Watch For:
Weekly Jobless Claims; third estimate for 2Q GDP; Speeches by Jerome Powell and Lisa Cook; Earnings from Nike
Today's Top Headlines/Must Reads:
– Standoff in Congress Brings Government to Brink of Shutdown
– Companies Find a Fundraising Sweet Spot With Convertible Bonds
– More CFOs Pull Back Spending Plans Due to Higher Interest Rates
Opening Call:
Stock futures were struggling to make headway early on Thursday after oil hit a 13-month high, underpinning bond yields.
Propelling bond yields upwards in recent sessions – alongside fears of increased supply of government debt and relatively sturdy economic data of late – was a surge in the cost of energy.
The WTI touched $95 a barrel, as Russia and Saudi Arabia trimmed production and U.S. inventories have fallen to low levels.
"The continuing surge in oil prices adds a layer of complexity to the economic landscape," SPI Asset Management said.
"At the very least, it will mitigate the disinflationary trend and likely prolong a period of elevated interest rates. In this environment, central banks will face a challenging task in balancing the objectives of promoting economic growth and managing inflation."
Premarket Movers
Micron Technology fell around 4.5% after it reported a wider-than-expected quarterly loss.
Peloton Interactive rose over 13% after it struck a deal with Lululemon on Wednesday to sell co-branded apparel.
Workday was down 8.9% after the company lowered its target for annual subscription revenue growth to a rate of between 17% and 19% over the next three years.
Forex:
The dollar edged lower, but it remained poised to rise further on prospects of interest rates staying high, ING said.
Strong data and the Fed's message of rates staying higher for longer has caused markets to slash expectations for how far rates will fall once easing starts, driving bond yields and the dollar higher, it added.
"Corrections have been few and far between," ING said.
The DXY dollar index "looks like it can grind to 107.00/107.20."
Energy:
Crude prices continued to rise, as concerns over supply added support for key benchmarks, as the WTI was at a 13-month high.
Tightening inventories in Cushing, Oklahoma are being seen as key, according to analysts.
"Oil stockpiles at Cushing dropped below 22 million barrels–the lowest level since July 2022 and just above minimum operating levels," Commonwealth Bank of Australia said.
"The fall in US oil stockpiles reinforces the narrative that OPEC+ supply cuts are driving a sharp reduction in global oil stockpiles," Commonwealth Bank of Australia said.
Metals:
Base metals and gold prices inched higher in early London trading, as a weaker dollar relieved some pressure on dollar-backed commodities.
Despite the uptick, metal prices remained under pressure amid macroeconomic headwinds, analysts said.
Macquarie said it doesn't expect metals demand to recover until the second half next year, with mild recessions in the U.S. and Europe keeping prices capped.
That said it is more bullish on precious metals like gold, expecting demand to rise when interest rates start to fall.
Today's Top Headlines
X CEO Linda Yaccarino Says Platform Should Turn Profit in 2024
X Corp. Chief Executive Linda Yaccarino said on Wednesday the company is "just about break even" in terms of operating cash-flow and should turn a profit early next year.Yaccarino, NBCUniversal's former ad-sales czar who joined the company, formerly called Twitter, in June, has faced questions about how much she can rebuild X's ad business after tumult under company owner Elon Musk, who acquired the platform late last year and swiftly cut thousands of jobs, upended features like verification and loosened content-moderation policies.
Yaccarino spoke at the Code Conference in Orange County, Calif., in an interview with CNBC reporter Julia Boorstin that became awkward at times, including when the CEO was pressed about the company's user and engagement numbers.
China Evergrande Shares Suspended After Reports of Founder's Disappearance
HONG KONG-Trading in the shares of China Evergrande Group and two of its publicly listed units was suspended on Thursday, after reports that the beleaguered property developer's founder and chairman had been placed under police surveillance.
Hui Ka Yan, who is also Evergrande's controlling shareholder, was taken away by Chinese police earlier this month and is being monitored by authorities, Bloomberg News reported earlier. A domestic Chinese media outlet said Hui was being held at a location in Beijing. He hasn't been formally charged with any crimes.
Logistics Companies Grow Cautious on Holiday Hiring
The race to hire warehouse workers and package carriers for the holidays is slowing to a crawl.
Logistics companies and fulfillment specialists generally are keeping their hiring flat this year compared with last year, moving cautiously with their traditional seasonal staffing in an uncertain retail economy that has seen tepid growth in sales of goods.
Junk Bonds Have Outperformed in a Dismal Bond Market. It's Time to Get Nervous.
Junk bonds have been a bright spot for bond investors in a miserable 2023. They also look riskier than they did earlier this year.
Through Monday, the ICE BofA U.S. High Yield index has returned 6.1% including interest payments. Other bond investors haven't done so well. The iShares Core U.S. Aggregate Bond exchange-traded fund (AGG), which tracks investment-grade securities, is down nearly 1%, while the iShares 20+ Year Treasury Bond ETF (TLT) is down almost 9%.
GOP Presidential Candidates Fail to Outshine Trump at Second Debate
SIMI VALLEY, Calif.-The second GOP presidential debate was full of arguments, one-liners and strained attempts for attention, but none of the candidates articulated a clear case why they should be the front-runner instead of Donald Trump.
Seven hopefuls appeared desperate to make an impact before the GOP electorate further solidifies behind Trump, who has opened up a huge lead for the nomination. Yet beyond a handful of criticisms about the former president skipping the event and his foreign policy, the field largely trained its fire on each other.
Kari Lake to Announce Senate Run, Setting Up High-Stakes Arizona Race
PHOENIX-Kari Lake will announce a run for Kyrsten Sinema's Senate seat next month, setting the stage for what is expected to be one of 2024's most competitive and unpredictable races.
Lake, the former local TV news anchor turned conservative darling who is still contesting the results of her 2022 loss for governor, told The Wall Street Journal she will launch her next campaign at an Oct. 10 rally. The race looks likely to be a three-way matchup between the Republican Lake, Democratic Rep. Ruben Gallego and Sinema, who now identifies as an independent. The winner of the seat could determine which party controls the U.S. Senate.
Standoff in Congress Brings Government to Brink of Shutdown
WASHINGTON-House Speaker Kevin McCarthy (R., Calif.) rebuffed a bipartisan short-term funding bill from the Senate in favor of a House Republican plan driven by conservatives, as dim prospects for a deal raised the likelihood of a partial government shutdown starting this weekend.
Many lawmakers now anticipate that Congress will fail to fund the government past Sept. 30, a lapse that will partially close federal agencies and temporarily withhold pay for federal workers and active duty-military personnel.
Source: Dow Jones Newswires