Top Company News of the Day: Evergrande, Citi, Diageo, X, Apple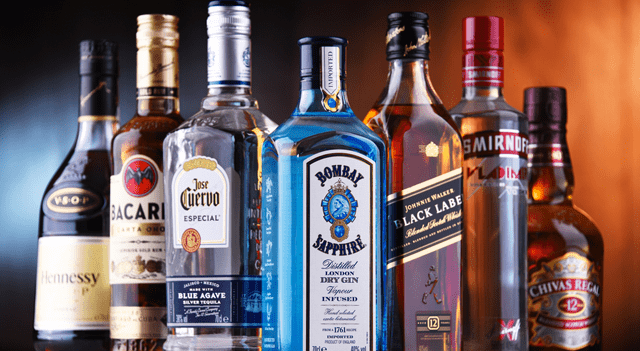 China Evergrande Shares Suspended After Reports of Founder's Disappearance
Trading in the shares of China Evergrande and two of its publicly listed units was suspended following reports that the property developer's chairman had been placed under police surveillance.
Citi Planning to Sell China Retail-Wealth Unit to HSBC
Citigroup is in talks to sell its retail-wealth business in China to British rival HSBC, according to a person familiar with the matter.
Diageo Backs Outlook Despite Economic Uncertainty
Diageo kept its guidance unchanged for fiscal 2024 despite warning of persistent cost pressures and macroeconomic challenges, and said it was well positioned to deliver its 2023-25 sales and profit growth targets.
X CEO Linda Yaccarino Says Platform Should Turn Profit in 2024
The former ad executive emphasized X's transformation from its previous incarnation as Twitter, focusing on broader vision over specific user metrics.
iPhone 15 Pro Owners Complain About Overheating Problems
The issue threatens Apple's premium phones, a cash cow essential to its growth and profits.
Berkshire Hathaway Sells More of Its HP Stock
Berkshire sold 4.6 million shares of HP in recent days and now holds 106 million shares, a 10.7% stake
Lululemon and Peloton End Their Feud
The companies strike partnership to sell co-branded apparel; Lululemon will steer Mirror customers to Peloton classes.
Meta Unveils New Mixed Reality Headset in Push for Traction on Metaverse
Facebook parent Meta Platforms on Wednesday announced the release date of its coming Quest 3 mixed reality headset and new Ray-Ban smart glasses.
UAW Threatens More Strikes as GM, Stellantis Try to Keep Repair Parts Flowing
Stellantis lined up a nonunion warehouse ahead of walkouts to distribute parts to dealerships, a company document shows.
Corteva Accuses Startup of Stealing Seeds
Seed and pesticide giant Corteva accused startup Inari of taking its technology, tweaking it and intending to patent it.
Source: Dow Jones Newswires