North American Morning Briefing: Stock Futures Helped by Retreating Bond Yields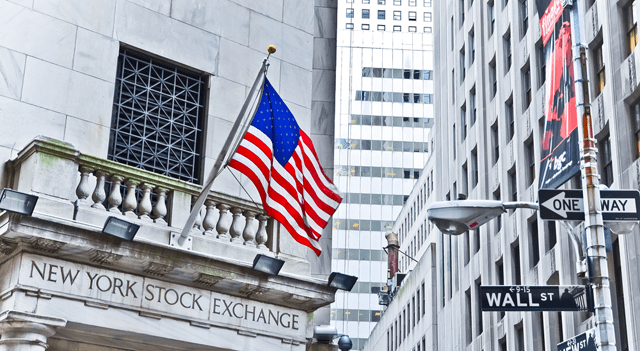 Market Wraps
Watch For:
Durable Goods for August, EIA Weekly Petroleum Report; Earnings from Micron Technology
Today's Top Headlines/Must Reads:
– The Stock Market Has an Earnings Problem
– Chinese Central Bank Vows to Step Up Policy Support
– This Ford vs. GM Feud Could Shape the Future of EVs in America
Opening Call:
A dip in Treasury yields early Wednesday coincided with a pick up in stock-index futures as some investors sensed the market's latest retreat is overdone.
"September's end can't come soon enough based on the action we're seeing in stocks this week. It's a bloodbath in small-caps," Bespoke Investment Group said.
However, worries over possibly prolonged Federeal Reserve tightening and U.S. politics may cap gains.
"Investors continue to grapple with the implications of an extended period of elevated interest rates and the potential economic repercussions, and they seem to favor the cut-run maneuver this week," SPI Asset Management said.
"Heightened investor anxiety due to the looming possibility of a partial U.S. government shutdown is not helping matters," it added.
Premarket Movers
Amazon.com rose 0.3% in premarket trading after slumping 4% on Wednesday after the FTC said it was suing the company.
Costco Wholesale reported fourth-quarter earnings and sales that beat analysts' estimates but the stock fell 2.1% in premarket trading after it failed to provide an update on a potential increase in membership fees, a move that many on Wall Street believe is overdue.
Hayward Holdings rose 9.5%, after S&P Dow Jones Indices said the company would join the S&P SmallCap 600 index.
MillerKnoll raised its fiscal 2024 outlook, saying it expects adjusted earnings $1.85 to $2.15 a share, better than its previous guidance for profit of $1.70 and $2 a share. The stock rose 16%.
Peloton Interactive was rising 1% after naming Nick Caldwell as its next chief product officer.
Tuesday's Post-Close Movers
Cardiff Oncology reported positive data in two trials evaluating the use of onvansertib to treat different types of cancer. Shares rose 20%.
Morphic Holdings said CEO Praveen Tipirneni would take a medical leave of absence after suffering an "emergent medical event." Shares fell 7.2%.
Forex:
The dollar extended gains, hitting another ten-month high against a basket of currencies, helped as investor worries over a potential government shutdown lifted safe-haven assets, Swissquote Bank said.
"Investors continue to dump stocks and buy dollars on looming uncertainty regarding whether the government will be shut in three days."
There is progress regarding a six-week short-term funding deal, but getting an approval from the Senate will be a challenge, Swissquote added.
Energy:
Oil prices were rising, as worries over supply, stemming from Saudi-led production cuts, provided support to energy markets.
"The likelihood of $100 a barrel has certainly increased following Saudi Arabia and Russia's decision to extend cuts to oil production and exports earlier this month," Commonwealth Bank of Australia said.
Both OPEC and the IEA forecast of deficits should mean prices are well supported, with the only major caveat being worries over global economic growth, it added.
"We continue to believe though that global growth concerns will weigh more materially on global oil demand when labor markets loosen."
Metals:
Base metals and gold struggled for momentum in early London trading, as worries over demand and higher inflation kept prices capped.
"Tepid demand has led to a significant increase in exchange inventories, " ING said.
"LME copper inventories increased to a fresh one-year high of 164,000 tons with inflows of around 110,000 tons since mid-July," it said, noting that net longs for copper in London have fallen to a three-month low amid weak demand in China.
Today's Top Headlines
TikTok Employees Say Executive Moves to U.S. Show China Parent's Influence
TikTok has spent the past three years trying to convince U.S. lawmakers it can operate independently in this country from its China-based parent company, ByteDance. After recent personnel moves, some employees aren't so sure.
Since the start of the year, a string of high-level executives have transferred from ByteDance to TikTok, taking on some of the top jobs in the popular video-sharing app's moneymaking operations. Some moved to the U.S. from ByteDance's Beijing headquarters.
Hollywood's Writers Emerge From Strike as Winners-for Now
Hollywood writers are able to return to work Wednesday after a five-month strike, having secured major wins in the form of staffing guarantees, increased pay and the potential for more upside when streaming shows hit big.
Now comes the test of whether those hard-fought victories actually translate into fatter paychecks and more job opportunities across the union's membership base.
China Has Second Thoughts About Controlling Prices in Its Multi Trillion-Dollar Housing Market
HONG KONG-China's gigantic real estate bubble has popped, but despite the market's prolonged downturn, prices still haven't fallen much.
In part, that is because of price controls which many Chinese cities imposed on housing over the past two years to keep values stable. Now China is starting to loosen the rules-with unpredictable consequences.
Senators Unveil Bipartisan Funding Deal to Avert Government Shutdown
WASHINGTON-The Senate moved ahead Tuesday with its own approach to averting a partial government shutdown, advancing legislation that would extend funding through Nov. 17 while also providing about $6 billion apiece for Ukraine and for disaster relief.
The Senate proposal-the only bipartisan approach currently being pursued by congressional leaders-sets up a showdown with House Speaker Kevin McCarthy. The California Republican wants to extend government funding but on the condition that Congress also enact strict border-security measures and exclude any new support for Kyiv to keep his conference united.
New York Judge Rules Trump Committed Fraud in Valuing Assets
A New York judge on Tuesday found that Donald Trump and his family business committed fraud by making false and misleading valuations on much of his real-estate empire and ordered the cancellation of legal certificates that have allowed the Trumps to do business in the state.
The ruling handed a significant early victory to state Attorney General Letitia James, a Democrat, on part of her civil-fraud case against Trump, which is set to go to trial next week. She sued the former president last year and has accused Trump in court filings of inflating his annual net worth by as much as $3.6 billion between 2011 and 2021 by falsely valuing his properties.
What to Watch in the Second Republican Presidential Debate
Republican presidential candidates are running out of time-and big stages-to take down former President Donald Trump.
They get another chance to make an impression Wednesday night during the second debate for the 2024 GOP field at the Ronald Reagan Presidential Library in California, a forum the front-runner is snubbing.
Source: Dow Jones Newswires