North American Morning Briefing: Stock Futures Weaker as Yields Climb Toward 4.5%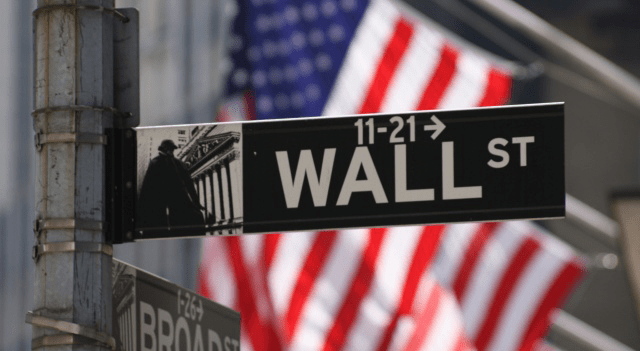 Market Wraps
Watch For:
Nothing major scheduled
Today's Headlines/Must Reads
– U.S. Economy Could Withstand One Shock, but Four at Once?
– Why Are Tech Stocks Down? Bond Yields Are Up
– Amazon to Invest Up to $4 Billion in Anthropic as AI Arms Race Escalates
– China Gets Tough on Insider Selling to Arrest Market Slump
Opening Call:
Treasury yields marched higher, maintaining pressure on stocks after an ugly week that saw the S&P 500 and Nasdaq notch a third straight week of losses.
The tentative end of the writer's strike lifted media companies like Paramount Global and Netflix in premarket trade, while Joe Biden was planning to go to Michigan to support the UAW strike against the Big Three automakers.
The bigger story has been the rapid climb in long-term interest rates. Bank of America said while it doesn't have evidence to say the move higher in the 10-year Treasury yield was complete, it was getting stretched. Recently, the yield was up 4 basis points at 4.48%.
Investors looked ahead to an updated assessment of second-quarter gross domestic product, due Thursday, and the release on Friday of consumer-spending data and the Federal Reserve's preferred inflation gauge.
Other Stocks to Watch
Foot Locker shares fell 3% as Jefferies downgraded it and Urban Outfitters to hold from buy, citing its own survey of U.S. consumers that found the repayment of student debt will curtail consumer spending.
HP lost about 2% premarket. Berkshire Hathaway has sold HP shares valued at about $130 million in recent days, a filing showed late on Friday.
Nike shares fell 1% as Jefferies downgraded it to hold from buy, saying the wholesale channel is likely to remain pressured and growth in China faces macro headwinds.
Opendoor Technologies fell more than 6% premarket, putting the stock on track to extend a recent retreat. The Federal Reserve's message that high interest rates are here to stay has hammered financial-technology stocks.
Overseas
The housing crisis in China was back in the news, as Evergrande shares slumped as it scrapped a $35 billion debt restructuring plan, while shares of China Aoyuan Group dived in their first day of trading in more than a year. The Hang Seng fell 1.8% as a result.
Elsewhere, European and Chinese stocks declined, while Japan's Nikkei 225 gained less than 1%.
Forex:
The big focus this week will be eurozone inflation figures on Friday, where any weakness could lift the dollar against the euro, Swissquote Bank said.
Equally, a higher-than-expected number is unlikely to lift the euro much as eurozone interest rates rising further could damage an already fragile economy, it added.
"That's a fear that will likely keep euro bulls away from the market for now."
Energy:
Oil futures continued their climb after speculative investors increased their net long positions on WTI by over 15,000 lots last week, suggesting they are anticipating higher prices.
Analysts have pointed to signs of a tightening market prompted by the efforts of Saudi Arabia and Russia to constrict the flow of oil and its derivatives to the global market.
"The oil market has held relatively steady in recent days with tightness in the physical market coupled with Russia's recent export ban on diesel and gasoline offset by a fairly hawkish [FOMC] meeting last week," ING said.
Metals:
Base metals slipped as concerns over demand and the global economy continued to compound prices for industrial goods.
"The Fed is hawkish, and the macro environment is bearish ahead of a possible U.S. government shutdown next weekend," Peak Trading Research said.
Rising energy prices, a stronger dollar and interest rates being at a decade high are adding to the bearish sentiment, it added.
Today's Top Headlines
Hollywood Writers Reach Agreement With Studios, Streamers to End Strike
Hollywood writers, studios and streamers said Sunday that they have reached a tentative agreement that would end a monthslong strike.
The new three-year deal includes several hard-fought victories for the writers including increased royalties, mandatory staffing for television "writing rooms" and protections regarding the use of artificial intelligence, people familiar with the pact said.
Perdue and Tyson Under Federal Investigation Over Child Labor
The Labor Department said it is investigating plants operated by poultry giants Perdue Farms and Tyson Foods following a report that some of the companies' contractors employed migrant children to clean meat-processing plants.
The New York Times magazine last week published an article that said migrant children were working overnight shifts at some of the companies' plants.
Meta to Push for Younger Users With New AI Chatbot Characters
Meta Platforms is planning to release artificial intelligence chatbots as soon as this week with distinct personalities across its social-media apps as a way to attract young users, according to people familiar with the matter.
These generative AI bots are being tested internally by employees, and the company is expected to announce the first of these AI agents at the Meta Connect conference, which starts Wednesday. The bots are meant to be used as a means to drive engagement with users, although some of them might also have productivity-related skills such as the ability to help with coding or other tasks.
Ford's Auto Workers in Canada Back Labor Deal With 15% Wage Bump
The union representing Ford Motor's auto-factory workers in Canada said Sunday that it secured double-digit wage increases and improved pensions in its labor pact with the automaker.
Unifor, which represents about 5,600 Ford workers across facilities in Canada, outlined terms of the deal it reached last week with the U.S. automaker.
German Business Sentiment Worsened for Fifth-Straight Month in September
Business sentiment in Germany weakened even further in September, the fifth consecutive month of decline, with the economic outlook remaining bleak in Europe's largest economy, according to a survey of companies.
The Ifo business-climate index declined slightly to 85.7 in September from a revised 85.8 in August, data from the Ifo Institute showed Monday.
BOJ Gov. Ueda Says Important to Nurture Sustainable Inflation
OSAKA-Bank of Japan Gov. Kazuo Ueda said Monday that he has seen some positive signs of sustainable inflation, but he isn't ready to unwind monetary easing yet.
"Japan's economy has entered a critical phase in terms of realizing a virtuous cycle between wages and prices, and what is important at this phase is to carefully nurture the buds of change in the economy," Ueda told business leaders in Osaka.
Wall Street Is Hoping $100 Oil Ain't What It Used to Be
A string of inflationary shocks has challenged the Federal Reserve's effort to control price increases. Investors are worried the latest could be $100-a-barrel oil.
Crude's march closer to that mark has made Americans' commutes more expensive. Truckers who haul food cross-country are charging grocery stores more for diesel. Jet-fuel-reliant airlines are demanding higher fares. And manufacturers of everything from plastic toys to asphalt could face costlier ingredients.
U.S. Shared Intelligence With Canada After Alleged Assassination of Sikh Separatist
WASHINGTON-Canadian intelligence agencies intercepted communications among Indian diplomats indicating that New Delhi was involved in the killing of a Sikh separatist leader in British Columbia earlier this year, a Western official familiar with the matter said.
Those intercepts, combined with a stream of intelligence shared by the U.S., led Canada's prime minister, Justin Trudeau, to publicly accuse India of playing a role in the shooting of Hardeep Singh Nijjar, who was gunned down in the parking lot of a Sikh temple.
Kevin McCarthy Takes Final Shot at Avoiding Government Shutdown
WASHINGTON-Congress heads into a make-or-break week for avoiding a government shutdown, with leaders of the Republican-controlled House hoping they can persuade GOP holdouts to get on board with four full-year bills and a short-term funding patch.
With a shutdown set for Oct. 1 unless Congress acts, the plan marks a last-ditch effort by Republicans to find a way forward. If no deal is reached, hundreds of thousands of federal workers are set to be furloughed.
Strategy to Counter China in Pacific at Risk in Congress Budget Fight
WASHINGTON-Count as another looming casualty of the House Republicans' budget fight a U.S. effort to fortify its influence in the Pacific against China.
The Biden administration is racing to finish an updated economic assistance pact with the Marshall Islands, to complement similar agreements reached with Palau and the Federated States of Micronesia. The three archipelagic nations occupy part of a strategic expanse of ocean between Hawaii and the Philippines and host critical U.S. military facilities. The administration is seeking $7.1 billion over 20 years to renew the three pacts starting in the fiscal year that begins Oct. 1.
Source: Dow Jones Newswires