Rising Global Government Debt, UK Economy Stagnant in February, Uncertainty Fed's Next Moves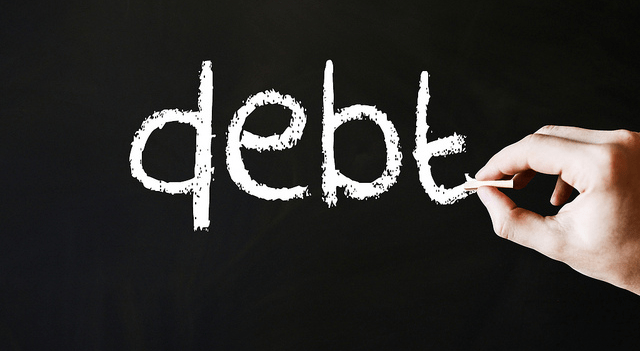 Rising Global Government Debt
The IMF projects that global general government debt, including borrowing by central and local governments and government-owned institutions, will reach 93.3% of global GDP this year and gradually rise to 99.6% by 2028. In 2018, the debt-to-GDP ratio was 82.8%, and it reached a recent peak of 99.7% in 2020. The U.S. is expected to see its gross general government debt rise to 136.2% of GDP in 2028, up from 107.4% in 2018 and higher than the peak of 133.5% in 2020. China, the second-largest economy in the world, is also experiencing fast-rising government debt, with the IMF projecting it to rise to 104.9% of GDP in 2028, up from 82.4% in 2023 and 56.7% in 2018.
UK Economy Stagnant in February
The UK economy remained stagnant in February, but revised figures from the previous month pushed it up to its pre-pandemic level, according to the Office for National Statistics. An updated 0.4% expansion in January kept the growth rate unchanged in February, which was below the 0.1% expansion forecasted in a Reuters poll. The British economy ended the month 0.3% above the level of February 2020, before the first Covid-19 restrictions. However, the UK's recovery lags behind that of other G7 economies, with the services sector declining by 0.1% while construction grew by 2.4%.
Uncertainty over Fed's Next Moves
Cooling inflation figures initially sparked a rally in Treasuries on Wednesday, but the rally faded later in the session, indicating investors' uncertainty about how the data might shape the Federal Reserve's next moves. Yields, which fall when bond prices rise, dropped sharply after the Labor Department reported that the consumer price index rose last month less than economists had expected. However, yields quickly recovered most of that ground later in the morning as traders analyzed below-the-surface figures showing that inflation persisted in key categories, according to investors and analysts. Short-term yields then resumed their decline in the afternoon after notes from the Fed's latest meeting pointed to central bankers' concerns about bank distress potentially leading to a recession later this year.
European Commission Strengthens Bank Rules
The European Commission is set to unveil plans to strengthen its rules for struggling lenders in order to better protect taxpayers from bank failure. The draft legislation, currently being finalized, aims to make it easier to transfer depositors' cash from troubled lenders to healthy institutions or wind down a problem bank without relying on taxpayers' money. The draft legislation also aims to block a loophole that was used by Italy in 2017 to inject taxpayer funds into Banca Monte dei Paschi di Siena by making it more difficult for governments to provide "precautionary" cash to beleaguered lenders.
Record-high Manhattan Apartment Rents
Manhattan apartment landlords are pushing the limits of renters even before the peak season arrives. In March, the median monthly rate skyrocketed to a record-high of $4,175, as reported by appraiser Miller Samuel Inc. and brokerage Douglas Elliman Real Estate. This marks an increase of $25 from the previous peak in July and a staggering 13% rise from a year ago.
China Proposes Regulations for AI Chatbots
China has proposed new regulations to oversee artificial intelligence chatbots, following the footsteps of popular models like ChatGPT in the US. After Alibaba (NYSE:BABA), SenseTime (NASDAQ:BIDU), and Baidu (NASDAQ:BIDU) launched their own ChatGPT-like bots, China's internet regulator, the Cyberspace Administration of China, released draft measures to regulate their rollout. These measures include mandatory security reviews before public release and a database for registration, as well as user identity verification for tracking purposes, citing concerns over "social mobilisation".
China Reverses Decision on Taiwan Airspace
China recently reversed its decision to block airspace near Taiwan, causing confusion and speculation about its handling of the standoff with Taipei and Washington. The Chinese government had previously notified Taiwan and other countries of a no-fly zone between April 16 and 18 for "aerospace activities," possibly referring to a satellite launch. This coincided with the G7 foreign ministers' meeting in Nagano, Japan, where US Secretary of State Antony Blinken would have needed to travel through the no-fly zone to reach the summit from Vietnam.
Germany Reevaluates Chinese Shipping Acquisition
Germany is reevaluating its decision to allow Chinese shipping conglomerate Cosco (SHA:601919) to acquire a stake in a container terminal in Hamburg port, which could reignite tensions within the German government over the deal. This comes after it was revealed that the Tollerort terminal was classified as critical infrastructure earlier this year. The economy ministry is now determining whether and under what conditions the Chinese shipping giant would be allowed to proceed with the acquisition.
BoE Works on Deposit Insurance Reform
Andrew Bailey, the governor of the Bank of England, has announced that the bank is working on reforming Britain's bank deposit insurance guarantee scheme to potentially increase customer protection. In response to recent high-profile bank failures, Bailey suggested that the UK may need to raise the current limit of £85,000 for guaranteed deposits, which is significantly lower than the $250,000 level in the US. He also questioned the effectiveness of the current scheme for smaller banks, stating that the principle of a clear dividing line between guaranteed and non-guaranteed deposits may be challenging in practice.
Italian Sovereign Debt Returns
Italy's sovereign debt has defied expectations and delivered the best returns among major global government bond markets in 2023. Despite concerns over the country's high levels of debt and potential impact of rising eurozone interest rates, an ICE Bank of America index of Italian government debt has gained 3.5% year-to-date, surpassing other euro area peers and global sovereign bond markets. French bonds have gained 2.6%, while US and German bonds are up by 2.2%.