North American Morning Briefing: The Post-Fed Selloff Continues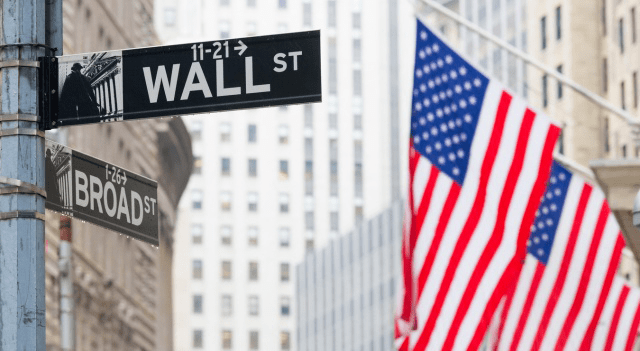 Market Wraps
Watch For:
Weekly Jobless Claims; Existing Home Sales for August; Leading Indicators for August; Canada New Housing Price Index; FedEx annual meeting
Today's Top Headlines/Must Reads:
– Higher Interest Rates Not Just for Longer, but Maybe Forever
– How U.S. Households Got Turned Upside Down by Higher Interest Rates
– UAW Urges Automakers to Cut Reliance on Temp Workers
Opening Call:
Stock futures extended losses on Thursday after a higher-for-longer stance from the Federal Reserve pushed bond yields to fresh 16-year peaks.
The prospect of further months of monetary policy uncertainty was not great for risk assets, SPI Asset Management said.
"The narrative has shifted back to the most precarious dynamic for stock market operators as interest rates are making fresh highs, which reflexively impinges on the stock markets," it said.
"The volatility of this correlation defines a more complicated trading environment as the drive higher in rates will always inject some turbulence into the U.S. equity market."
Overseas indexes fell, with Hong Kong's Hang Seng Index and Japan's Nikkei 225 both retreating more than 1%, and Europe's Stoxx 600 losing around 0.5%.
In Europe there was a festival of central bank decisions.
The Swiss National Bank kept rates unchanged but signaled that it may tighten more ahead. Sweden's Riksbank and Norway's Norges Bank both delivered rate hikes, as broadly expected.
The Bank of England is also set to put out its latest monetary policy decision later Thursday.
Premarket Movers
CrowdStrike Holdings was rising 3.4% after the company announced at a briefing at Fal.Con that it was raising its new target model of subscription gross margin and boosting its operating margin target.
D.R. Horton named Paul J. Romanowski as president and chief executive, effective Oct. 1. As CEO, Romanowski will be replacing David V. Auld, who will transition to executive vice chairman of the board.
FedEx rose 5.4% after it said fiscal first-quarter profit rose from a year earlier and topped analysts' estimates.
Klaviyo fell around 2%, after opening more than 20% higher in Wednesday's market debut.
Wednesday's Post-Close Movers
Kezar Life Sciences agreed to allow Everest Medicines to develop and commercialize zetomipzomib in Greater China, South Korea and Southeast Asia. Under the agreement, Kezar may receive up to $132.5 million in total payments, plus tiered royalties. Shares rose 16%.
Transcat said it would launch a public offering of its common stock. It didn't say how many shares it would sell, but noted it would use the proceeds to repay its credit facility, for working capital and for general corporate purposes. Shares fell 8.4%.
Forex:
The Fed's updated projections pointing to a "soft landing" and interest rates staying higher for longer support the dollar, Commerzbank Research said.
"The Fed…confirmed exactly the narrative that has been supporting the dollar rally since the end of July," it said.
Energy:
Oil prices dropped more than 1% in Europe after the Fed comments.
It marks a second day of losses following a steep run-up in recent weeks. Analysts have questioned whether the rally would continue or whether profit-taking would cap it.
"Crude oil traders' focus on consolidation has been strengthened by the higher-for-longer message signaled by the [Fed], but while it may raise some demand concerns for 2024, the short-term outlook points to continued tightness," Saxo said.
Metals:
Gold and base metals prices slipped in early London trading, weighed by a stronger dollar, following the Fed.
Today's Top Headlines
Inside Apple's Spectacular Failure to Build a Key Part for Its New iPhones
The new iPhone models unveiled last week are missing a proprietary silicon chip that Apple had spent several years and billions of dollars trying to develop in time for the rollout.
The 2018 marching orders from Apple Chief Executive Tim Cook to design and build a modem chip-a part that connects iPhones to wireless carriers-led to the hiring of thousands of engineers. The goal was to sever Apple's grudging dependence on Qualcomm, a longtime chip supplier that dominates the modem market.
Crypto Firms Are Looking Outside the U.S. for Growth
Crypto executives are still hungry for growth. But the U.S. market is now off the menu.
After a tough clampdown on crypto firms by U.S. regulators this year-including a high-profile case against Binance, the world's largest crypto exchange-bosses in the sector are now being forced to cook up growth plans that effectively exclude the world's largest economy.
Don't Buy the Fed's Rate Projections
Doth the Fed project too much?
Federal Reserve policy makers on Wednesday held to their target range on rates-no surprise there. If there was a surprise, it was how little they expect to cut rates next year.
Will the BOE Hike Rates? Why It Might Deviate From the Fed.
The Bank of England is expected to raise interest rates by a quarter-point on Thursday as the central bank attempts to get a grip on inflation. But it's a close call.
The decision comes after the Federal Reserve opted to keep its rates steady to take a step back and assess the impact of a year and a half worth of aggressive increases. By contrast, economists surveyed by FactSet see the BOE raising rates to 5.5% from 5.25%.
GOP Lawmakers Warn White House on Ukraine Aid as Zelensky Visits Washington
WASHINGTON-As Ukrainian President Volodymyr Zelensky returns to the U.S. capital in a bid to shore up American support for his embattled country, a group of Republican lawmakers is vowing to oppose another aid package.
In a letter viewed by The Wall Street Journal, the group says it is rejecting President Biden's request for an additional $24 billion in security, economic and humanitarian aid. The lawmakers said they have concerns about the more than $100 billion in funding Congress already has approved, complained that the administration supports an "open-ended commitment" to Ukraine and criticized what they say is an unclear strategy. It is signed by 23 House members and six senators, led by Sen. J.D. Vance (R., Ohio) and Rep. Chip Roy (R., Texas), and addressed to Shalanda Young, the director of the White House Office of Management and Budget.
Saudi Uranium Enrichment Floated Under Possible Israel Deal
Israeli officials are quietly working with the Biden administration on a polarizing proposal to set up a U.S.-run uranium-enrichment operation in Saudi Arabia as part of a complex three-way deal to establish official diplomatic relations between the two Middle Eastern countries, according to U.S. and Israeli officials.
Israeli Prime Minister Benjamin Netanyahu directed top Israeli nuclear and security specialists to cooperate with U.S. negotiators as they try to reach a compromise that could allow Saudi Arabia to become the second country in the Middle East, after Iran, to openly enrich uranium, the officials said.
Kevin McCarthy Sees Progress in Winning Over GOP's 'Dysfunction Caucus'
The big problem facing House Speaker Kevin McCarthy (R., Calif.) as he tries to win over a dozen or so holdout Republicans: It might be impossible to make enough of them happy to head off a government shutdown in about 10 days.
But another day of talks yielded signs of progress late Wednesday, with McCarthy saying that the chamber would take a procedural vote Thursday to advance a defense-appropriations bill that a small band of conservatives had derailed earlier this week. He also floated a new short-term stopgap bill meant to buy time past the Sept. 30 deadline to craft full-year bills.
Source: Dow Jones Newswires