Crypto This Wednesday: Ledger Controversy Over Keys; Stanford May Return FTX Donations, and More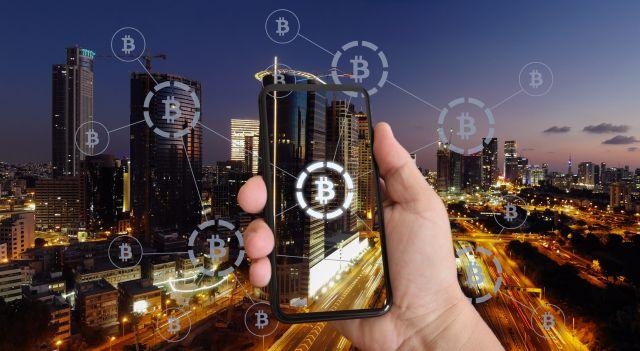 Grayscale abandons post-merger Ethereum PoW tokens and explores new opportunities with Ethereum and Bitcoin ETFs
Cryptocurrency investment firm Grayscale has decided to relinquish rights to proof-of-work (PoW) post-merger Ethereum tokens (ETHPoW) on September 18. The decision came after finding that these tokens did not reach relevant liquidity and the lack of support from custodians. The company took six months after the Ethereum merger to decide on PoW tokens. Meanwhile, on September 19, Grayscale applied to the US Securities and Exchange Commission (SEC) for approval of a new Ethereum futures exchange-traded fund (ETF), as mentioned by the Wall Street Journal. This request differs from the company's previous proposals. SEC's previous approval of Bitcoin futures ETFs in 2021, coupled with growing interest in cryptocurrency ETFs, has encouraged asset managers including Grayscale, to expand their offer. Meanwhile, Grayscale also aims to transform its GBTC fund into a Bitcoin spot ETF.
Wormhole adds Circle cross-chain protocol support for USDC
Wormhole has now integrated Circle's Cross-Chain Transfer Protocol (CCTP), enabling the transfer of USD Coin (COIN:USDCUSD) between Ethereum, Avalanche, Arbitrum, and Optimism via Wormhole bridges. With the update, the Wormhole portal seeks to minimize liquidity issues and user confusion when dealing with multiple versions of USDC. This move simplifies the transfer of USDC between networks, avoiding additional steps and complexities, especially with the growing number of networks supported by USDC. Other bridges, such as Wanchan, also plan to adopt CCTP on their platforms.
Ledger controversy over key recovery
French company Ledger, known for its cryptocurrency hardware wallets, has faced criticism from its customer base after announcing a new service to help recover private keys. The solution proposed dividing seed phrases into three fragments, distributed between Ledger and two other companies. Many customers, staunch defenders of privacy and autonomy, have expressed concerns about the potential reconstruction and handover of these keys on government demand. In response, Ledger emphasized the optional nature of the service and promised greater transparency, accelerating its open source plans.
Binance faces falling volume as crypto market shows mixed signals
In September, Binance experienced a significant 48% drop in trading volume, with its monthly Bitcoin average dropping 57%. This trend, as noted by K33 Research, also revealed an 8% drop in the last week. Analysts believe that the legal challenges faced by Binance in the US may have discouraged traders. In contrast, Coinbase (NASDAQ:COIN) saw a 9% increase in Bitcoin volume. However, the market has seen a recovery in Bitcoin (COIN:BTCUSD), with prices rising 8% in the last week. Analysts also noted an increase in traders' confidence in CME, but remained cautious about Ether derivatives.
Binance CEO refutes claims about $250 million loan
Changpeng 'CZ' Zhao, CEO of Binance, disputed recent reports suggesting he had taken a $250 million loan from BAM Management, calling them "misinformation" in a post on X. The source of the news, Decrypt, cited an SEC lawsuit, which questioned the transfer of $183 million from Paxos to BAM Trading. In return, Zhao stated that he was the one who lent the US$250 million to BAM Management and has not yet received the amount back. The relationship between Binance and its affiliate is currently under scrutiny by the SEC.
BCB Group director will leave company at the end of September
Ian Moore, director of BCB Group, a financial services provider in the cryptocurrency sector, is leaving on September 29 to explore new opportunities. Moore joined BCB from Paysafe Group in 2022 and previously worked at Deutsche Bank (NYSE:DB) and Citi (NYSE:C). His departure follows that of Noah Sharp, former deputy CEO of the BCB, who recently became CEO of the Vodeno banking platform.
Ripple CEO debates crypto regulation with lawmakers in DC
Ripple (COIN:XRPUSD) CEO Brad Garlinghouse was in Washington, DC on September 19 to speak with unspecified members of the US Congress about the need for clarity in cryptocurrency regulation. In a post on platform X, he emphasized the importance of direct dialogue with authorities. Ripple Chief Legal Officer Stuart Alderoty mentioned his visit to the US Supreme Court, highlighting the relevance of checks and balances. Garlinghouse also visited SEC office but did not meet with Chairman Gary Gensler. The regulatory issue in the US continues to be discussed, with recent actions against large crypto companies and new legislative proposals in development.
Cryptocurrency tool None Trading shuts down after exploitation
After facing a critical failure in its infrastructure, None Trading, a cryptocurrency and NFT trading platform on Discord, was forced to halt its operations. In a statement released on September 20, the team reported major financial losses and the departure of key members. As a result, all official communication channels were disabled and the value of the company's token plummeted by 80%, falling to US$0.074. Founded in May, None Trading had a market value of US$16.5 million and was seen as an innovative solution on Discord for trading.
CoinEx restarts deposits and withdrawals after $70 million hacker attack
After being the victim of an attack that resulted in a loss of US$70 million due to the compromise of private keys, cryptocurrency platform CoinEx is ready to restart deposits and withdrawals on September 21st. CoinEx advised users not to use old addresses and announced the generation of new deposit addresses. Even after the incident, the company ensures that users' assets remain intact and that the CoinEx User Asset Security Foundation will compensate for any losses. Analysis suggests that North Korea's Lazarus Group may be behind the attack, although investigations are still ongoing.
Celsius Network creditors under new phishing attacks during bankruptcy proceedings
As Celsius Network's bankruptcy proceedings progress, its creditors face an increase in phishing attacks. Last week, there were reports on social media about fraudsters posing as the bankruptcy services platform, Stretto. Several users received fake emails with malicious links. A deceptive website, similar to the original Stretto URL, tricks users into connecting their wallets, allowing attackers to access their crypto assets. Experts advise caution, especially since phishing attacks can intensify as the bankruptcy case nears completion.
Stanford reevaluates donations after allegations linked to FTX
Stanford University may return donations received from failed cryptocurrency exchange FTX following allegations against founder Sam Bankman-Fried's parents. Barbara Fried and Joseph Bankman, both with connections to Stanford, are believed to have used their influence to funnel millions to the university. The defense refutes the accusations, calling them false and attempts at intimidation. Documents reveal confusion about the origin of donations, while FTX, now under new management, is described as a "family company", accused of embezzling funds. Sam Bankman-Fried denied his parents' involvement in the company's material matters.
South Koreans hold 70% of declared cryptocurrency assets abroad
According to South Korea's National Tax Service, South Korean citizens hold around $99 billion in digital assets in foreign accounts. The tax service said the value corresponds to 70% of total assets declared abroad. 1,432 entities, including individuals and companies, reported holding such cryptographic assets. Recently, the country introduced a mandatory declaration of virtual assets abroad, anticipating the implementation of taxes on profits in cryptocurrencies, scheduled for 2025.
Brazil updates legislation to protect cryptocurrencies from debtors
Brazilian legislators are moving forward to classify cryptocurrencies as assets defended from debtors in favor of creditors, recognizing them as tradable properties. Bill 4,420/2021 initially did not mention digital assets, but now there are efforts to integrate them into legislation. With the Civil Procedure Code being revised, debtors will have their savings protected up to a limit of 40 minimum wages against actions by creditors. Deputy Felipe Francischini signaled an agreement for this inclusion following suggestions from Deputy Fernando Marangoni. This legislative move complements Brazil's already proactive in the cryptocurrency space, which has a growing population of users and companies focused on blockchain.
Freatic raises $3.6 million to create decentralized market information protocol
Freatic project, which had been operating in stealth mode, announced it had raised $3.6 million in funding led by a16z. The platform, developed by a specialized team, aims to use blockchain and game theory to improve the circulation of market information. Investors such as Anagram, Archetype, Not3Lau Capital and others participated in the round. Prior to this, the team behind Freatic has offered crypto insights in both centralized and decentralized ways, having connections with HotNewCrypto since 2020. Freatic's future vision is to create a decentralized system for discovering and sharing market insights.