Crypto This Tuesday: Visa Extends USDC Support in Solana, Stake Rebounds After Attack, and More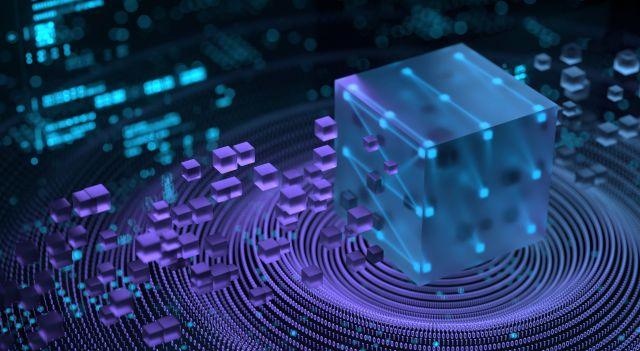 Bitcoin holds steady under $26,000 after pending SEC decision
Bitcoin (COIN:BTCUSD) performed subduedly earlier in the week, with values ​​fluctuating between $25,500 and $25,750, while initial excitement sparked by the SEC review of Grayscale Investments' rejection of its application for a Bitcoin ETF decreased.
BitGo and Hana Bank enter strategic partnership in cryptocurrency custody
Cryptocurrency custody company BitGo has entered into an agreement with South Korean Hana Bank to develop security solutions and custody services. The announcement comes three weeks after BitGo raised $100 million in funding and is intended to assist in the Bank of Korea digital currency project in which Hana Bank is involved. BitGo also plans to open an office in Korea in 2024.
Visa expands stablecoin payments with partnerships in Solana
Visa (NYSE:V) has extended its USDC digital dollar support to the Solana blockchain, in collaboration with payment platforms Worldpay and Nuvei. The move allows merchants associated with WorldPay and Nuvei to accept payments directly in USDC instead of fiat currencies. Visa has been testing USDC since 2021 and will implement the program in Solana for on-chain settlements.
P2P seeks US$ 1.5 million for expansion of Lido Finance in Solana
The P2P team, responsible for implementing Lido Finance in Solana, proposed funding of USD 1.5 million to the Lido DAO community to sustain and expand the project. The amount will cover development, marketing and customer support for one year. If funding is not approved, the project will face a discontinuation process similar to Lido at other chains such as Polkadot and Kusama.
₿Trust expands presence in Africa with acquisition of Qala
The nonprofit ₿Trust, funded by Twitter co-founder Jack Dorsey, has acquired Qala, an entity focused on training Bitcoin and Lightning engineers in Africa. The acquisition reinforces ₿Trust's commitment to foster Bitcoin development and education in the Global South. Qala, now rebranded as the ₿Trust Builders Program, has a vast community of developers in over 42 African countries and has helped its students secure positions at several global Bitcoin companies.
Cryptocurrency opinion split among global exchanges, according to WFE survey
A study by the World Federation of Exchanges (WFE) reveals mixed opinions among its member exchanges about offering cryptocurrency-related products and services. Of the 29 exchanges consulted, 41% already offer such products or services, while another seven have plans to do so in the future. Ten exchanges have indicated that they have no intentions of entering the crypto market. The survey, conducted between May and July 2022, precedes the FTX collapse.
Coinbase increases debt Buyback offer to $180 Million
Coinbase (NASDAQ:COIN) raised its debt repurchase offer from $150 million to $180 million, focusing on its 3.625% senior notes due in 2031. At the time of the announcement, $50 million of notes had already been accepted for repurchase, while $211 million was not. Under Coinbase's offer, investors would receive 67.5 cents on the dollar if their proposed 2031 Notes were accepted for repurchase by the exchange.
Tether becomes major buyer of US Treasuries
Stablecoin issuer Tether (COIN:USDTUSD) owns $72.5 billion in U.S. Treasuries, making it one of the top 22 global holders, surpassing countries including Spain and Mexico, CTO Paolo Ardoino said. He sees this as a sign of USDT's growing relevance in emerging markets as an inflation hedge. The announcement comes amid an expansion of Tether's services, including a new partnership entered into on August 29 with Britannia Bank & Trust of the Bahamas, to process dollar transfers within its platform.
Digital Euro: An opportunity, not a risk, says ECB's Fabio Panetta
Fabio Panetta of the European Central Bank spoke to the European Parliament defending the digital euro as a positive innovation that reinforces Europe's financial sovereignty. He backed the European Commission's legislative proposals, arguing that the bill puts Europe at the forefront of central bank digital currencies. Panetta emphasized that the digital euro will guarantee user privacy and position itself as a secure alternative to private digital currencies.
Deribit dominates crypto options market with 17% increase in volume
In August, cryptocurrency derivatives platform Deribit saw its trading volume grow by 17% to reach $42 billion, even as global market activity declined by 12% to approximately $1.6 trillion. The lever for this growth came mainly from the options sector of the platform, with emphasis on ETH options reaching record volumes since March, as pointed out by commercial director Luuk Strijers. Significant fluctuations in the price of Bitcoin (COIN:BTCUSD) also contributed, raising demand for options contracts as a form of hedging. Deribit now accounts for nearly 90% of global activity in cryptocurrency options.
Chronicle expands oracles service with new protocol and lower fees
Chronicle, a major provider of oracles for MakerDAO, announced expansion beyond the MakerDAO ecosystem with a new protocol. The Chronicle Protocol will initially be rolled out on the Polygon zkEVM, promising to reduce gas fees by around 60%. Oracles are intermediaries that provide external data to smart contracts on a blockchain. This development aims to meet the needs of the growing DeFi ecosystem by providing reliable and transparent data, while also gearing up to integrate with the Spark Protocol.
Tezos and Cordell Broadus announce first recipients of $1 Million art fund
The Tezos Foundation, in partnership with Cordell Broadus, son of Snoop Dogg, has announced the first recipients of the $1 million "Champ Medici Arts Fund". The fund aims to support a diverse range of emerging and established artistic talent on the Tezos blockchain. The fund selected Laurie Marqueton, Uzumaki Cepeda, Malachi Wright, Cory Anne Roberts and Reggie Couz. In addition to fostering innovation, some projects also have a charitable component, expanding the fund's impact and reach in the creative ecosystem.
Sybil attack compromises Connext Network airdrop
The Connext Network protocol faced a Sybil attack, compromising its recent token airdrop. A wallet created hours before the event was able to claim more than 200 times the allowed number of tokens, accumulating around $38,000 in profit. The attack led to an outage of the airdrop user interface and is under investigation.
Stake resumes operations after $40M cryptocurrency attack
Cryptocurrency betting platform Stake.com has resumed its deposit and withdrawal services just five hours after an attack that embezzled around $40 million in various digital currencies. The attack, which involved unauthorized transactions of Ethereum (COIN:ETHUSD), Tether and other currencies, is under investigation. The company assured that users' funds are safe and that security measures are being tightened.