Crypto This Friday: AVAX Tokens Will Be Unlocked, Anticipation for AI and Blockchain Integration, and More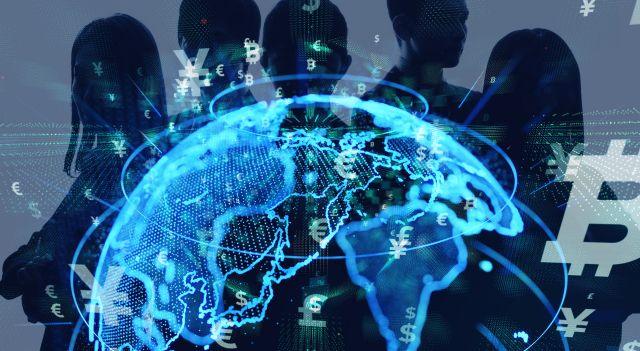 Millions of AVAX tokens will be unlocked in the Avalanche ecosystem
On Sunday, millions of AVAX tokens will be unlocked and distributed in the Avalanche ecosystem (COIN:AVAXUSD), increasing supply by 1.2%. The 9.3 million tokens in circulation are worth around $130 million and will go to the Avalanche Foundation, partners and an airdrop. Unlocks are not automatic and the Foundation will decide when to use them. Around 96.06 million AVAX remain blocked.
" Token unlocks scare people in general, but the next Avalanche unlock has been mapped out for some time and the more sophisticated players have adjusted to it", said Lindsey Winder, CEO of token infrastructure firm Hedgey Finance.
Ether Supply at Record Low as Staking Rises
The amount of Ether (COIN:ETHUSD) on exchanges has hit a low not seen since 2016 as stakes deplete the available supply. The introduction of the Shapella upgrade has boosted Ether staking, with large holders choosing to generate passive income. Meanwhile, cryptocurrency trading volumes have declined by double digits, with Binance experiencing a significant drop.
" This trend is anticipated to persist, particularly considering that deflationary forces are expected to significantly boost the price of Ether. Prior to this update, potential stakeholders may have been deterred from staking their ether tokens due to concerns about their funds being locked in for an unacceptably long duration" analysts at Binfinex said.
Manta Network distributes donations to innovative projects
Manta Network announced the distribution of grants to three exceptional projects: Galxe, ReadON and AsMatch. These projects were selected by the Manta Grants Program due to their innovative use of Manta's zkSBT technology in on-chain identity verification. Donations will support the development and adoption of zkSBTs, advancing Manta Network's mission to bring decentralized privacy to Web3. Selected projects will have access to technical resources, financing, marketing and partnerships.
Foresight Ventures Opens Applications for Web3 Acceleration Program
Foresight Ventures, a Singaporean venture capital firm, is accepting applications for the second phase of its Web3 Accelerator Program. With an additional investment of US$10 million, they are looking to support projects in emerging ecosystems. In the first phase, 30 companies were selected and received investments of up to US$ 200,000 each. Selected projects will receive a fixed investment of US$200,000, personalized guidance and participate in a Demo Day. Foresight Ventures also raised its VC AUM portfolio to over $400 million and showed support for a Web3 game called "HIM". Meanwhile, VC funding for Web3 startups is on the decline, with an 82% reduction in Web3 VC funding compared to the previous year.
Generations Z and Y show enthusiasm for AI and blockchain integration
Cryptocurrency exchange KuCoin released a study highlighting the perspectives of crypto users from different generations regarding the integration of Artificial Intelligence (AI) and blockchain efficiency. The study revealed that Generation Z and Generation Y are more open to the adoption of AI, showing interest in its application to increase efficiency in their daily lives. Additionally, respondents showed enthusiasm for AI advances in cryptocurrency trading, with a particular interest in AI applications for educational and professional purposes. These trends indicate a greater receptivity of younger users to AI technologies in the crypto space.
" The enthusiastic response from our users about AI integration and blockchain efficiency is incredibly encouraging. The invaluable insights gained from this research will act as a roadmap for our future endeavors", said Johnny Lyu, CEO of KuCoin.
Gemini Selects Ireland as European Headquarters
Gemini, the cryptocurrency exchange run by Tyler and Cameron Winklevoss, has announced that it has chosen the Republic of Ireland as its new European home. The brothers expressed gratitude for the Irish government's support and plan to contribute to Dublin's vibrant technology community. The exchange had considered the UK as a possible alternative base, and said it still intends to continue operating in the US.
" We are not leaving the United States, we are going to continue fighting the good fight there. But we also understand that you can vote with your feet, and that is our right and we will do so in the face of a hostile environment", said Cameron Winklevoss.
Binance Obtains Regulatory Approvals in Thailand
Binance has obtained regulatory approvals in Thailand through Gulf Binance, a joint venture with Gulf Energy. The license granted by the Ministry of Finance allows Gulf Binance to operate a regulated exchange in the country. Scheduled for Q4 2023, the new exchange will combine Binance's experience with Gulf's local knowledge. Thailand has demonstrated a commitment to cryptocurrencies and blockchain, and Gulf Energy has also invested in Binance.US. The news comes as Thai regulators implement regulations to protect cryptocurrency investors.
"By leveraging Binance's expertise along with Gulf's established local presence and network, Gulf Binance aims to showcase the full potential of blockchain technology to meet the needs of Thai users", said Binance Regional Head for Asia, Europe and Mena, Richard Teng.
Bitget and Copper Offer Off-Exchange Settlement Solution
Bitget has announced a partnership with Copper, a digital asset custody provider, to offer an off-exchange settlement solution, allowing institutional clients to trade and settle in near real-time on exchanges. ClearLoop integration increases efficiency and reduces counterparty risk for users. Bitget will become the sixth exchange this year to join the Clear Loop network, which allows institutional users of both companies to hold assets within Copper's infrastructure, while delegating those assets to trade on Bitget.
" Enabling clients to trade on exchanges directly from Copper's custody is an important step in institutionalizing digital asset markets. We are excited to partner with Bitget, bringing off-exchange settlement to its institutional clients, while furthering our shared commitment to asset security and setting higher standards for the crypto industry," said Dmitry Tokarev, CEO of Copper.
Coinmint Sues Katena Computing and DX Corr
Cryptocurrency miner Coinmint accuses Katena Computing and DX Corr of swindling it into a $150 million purchase deal. Coinmint alleges that Katena failed to deliver promised bitcoin mining machines. Coinmint seeks over $23 million in damages. The process is ongoing.
" Katena is in binding arbitration regarding Coinmint's breach of contract and is seeking damages caused by Coinmint's failure to pay. Katena is eager to speak openly and factually about this dispute, but will honor the arbitration process and its confidentiality requirements. When we can talk more openly, we will", said a spokesperson for Katena.
Former Coinone Executive Accused of Taking Bribes
A former executive at South Korean exchange Coinone has admitted to accepting bribes in exchange for listing certain coins. "Mr Jeon", former director of listing at Coinone, was accused of receiving nearly 2 billion won ($1.51 million) in exchange for listing virtual assets as "Furiever Coin", which was exclusively listed on the exchange. The lawyer stated that they recognize the accusations, but are awaiting the analysis of all the evidence before presenting a final opinion. Other defendants will respond to the charges in June.
" Basically, we are acknowledging the facts of the prosecution, but since we were not able to visualize all the evidence, we will present a final opinion after analysis", added the lawyer for the accused.
TradeBlock Closes Institutional Trading Operations
TradeBlock, a subsidiary of the Digital Currency Group (DCG), is winding down its institutional trading operations due to the state of the economy, the bear market and the challenging US regulatory environment for digital assets. DCG's revenue was down 46% compared to the prior year. Additionally, the company faces financial difficulties related to Genesis Global, its crypto lending company, which has filed for bankruptcy after significant losses.
" Due to the state of the general economy and the prolonged crypto winter, along with the challenging regulatory environment for digital assets in the U.S., we have made the decision to terminate the institutional trading platform side of the business ", according to Bloomberg citing a statement from the spokesperson for DCG.
Hong Kong Most Crypto-Ready Jurisdiction, Study Finds
Hong Kong leads as the most crypto-ready jurisdiction, according to a study by forexsuggest.com. It stands out in three categories: including blockchain startups, with three startups per 100,000 people, two crypto ATMs per 100,000 people, and its lowest tax exemption on capital gains in cryptocurrencies. US and Switzerland rank second and third for most cryptocurrency-ready countries in the world.
Companies Participate in the Brazilian CBDC Pilot Project
National and global companies will participate in the Central Bank of Brazil (CBDC) digital currency pilot project. The pilot will begin in June 2023 and has 14 companies participating, including Microsoft (NASDAQ:MSFT), Visa (NYSE:V), Santander (NYSE:SAN) and national banks. The Central Bank will test the platform with a specific use case: delivery versus payment protocol for federal public securities. Brazil continues to attract cryptocurrency companies such as Binance, Mastercard (NYSE:MA) and Coinbase (NASDAQ:COIN). Latam Gateway, Binance's payment provider, has been licensed to operate as a payment institution and e-money issuer.
Zhengzhou City Makes Billion Dollar Investment in Metaverse
The Chinese city of Zhengzhou announced policies to support the metaverse, including the creation of a 10 billion yuan ($1.42 billion) fund and seed investments of up to 200 million yuan ($28.34 million) for companies of the sector. The government expects the metaverse industry in Zhengzhou to generate annual revenue of more than 200 billion yuan (28.34 billion US dollars) by 2025. Other Chinese cities are also seeking to lead the way in metaverse development.
Dubai Financial Regulator Highlights Need for Global Cooperation
Dubai's financial regulator highlighted the need for greater cooperation between global regulatory bodies to prevent "bad actors" from exploiting loopholes in cryptocurrency rules. The Dubai Financial Services Authority is planning to update the rules on crypto tokens and intends to release them later this year. Regulators around the world are facing regulatory challenges in the cryptocurrency industry, as some jurisdictions seek to attract related investment and others impose restrictions.
" Many crypto companies tend to operate a significant number of activities under one umbrella and this really worries us. They are all over the world and as regulators we need to talk to each other a lot more in this area because there can be some gaps and we saw a lot of bad actors trying to fill some of those gaps" ,said Elisabeth Wallace, associate director at the regulator, at a virtual conference on Friday.