Semiconductors Shift to Japan, Walmart Exceeds Earnings Expectations, Alibaba Begins Breakup with IPOs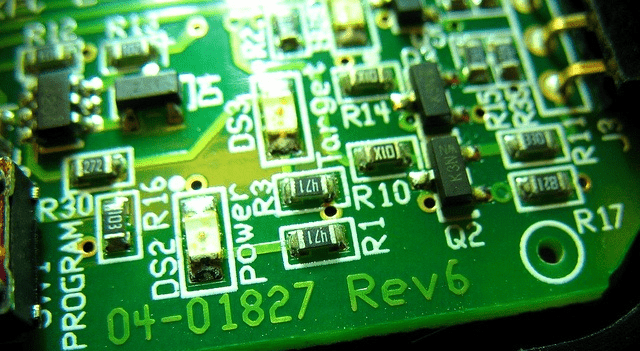 Optimism Surrounds Greek Stocks
Investors are optimistic about Greek stocks, expecting the country to regain its investment-grade status and demonstrate fiscal discipline and economic resilience. Greek stocks have been among the best performers globally this year, with the Athens Stock Exchange General Index (NYSE:DIS) up 22%.
Semiconductors Shift to Japan
Ahead of the G7 summit, seven major semiconductor companies, including Intel (NYSE:DIS), Micron (NYSE:DIS), and TSMC (NYSE:BABA), have announced plans to increase their manufacturing presence in Japan. This move aims to shift the supply chains for chips away from China. Japan's prime minister, Kishida Fumio, welcomed this development and expressed hope for increased investments from chipmakers in his country.
EasyJet Capitalizes on Higher Prices
EasyJet Plc (NYSE:DIS) is capitalizing on higher ticket prices as the peak summer season approaches, aiming to capture a larger share of the rebound in air travel after the pandemic. The UK airline reported better-than-expected first-half results, with revenue per seat, including additional fees, running 20% higher than the previous year. Chief Executive Officer Johan Lundgren highlighted that leisure customers are purchasing more ancillary items during their travels.
Mediobanca Expands with Arma Partners
Mediobanca (NYSE:BABA), an Italian bank, has acquired London-based financial advisory firm Arma Partners as part of its expansion into the UK and its efforts to attract more tech clients across Europe and the US. This deal emphasizes Mediobanca's ambition to broaden its influence beyond corporate Italy, where it has been a prominent powerbroker for decades.
Walmart Exceeds Earnings Expectations
Walmart (NYSE:DIS) has exceeded earnings expectations for the first quarter, surpassing its earlier estimates and bucking the cautious sentiment around consumer discretionary spending expressed by competitors such as Home Depot and Target. As the world's largest retailer, Walmart has raised its full-year forecasts, anticipating 3.5% sales growth instead of the previously reaffirmed 2.5% to 3% range. Adjusted earnings are now projected to reach $6.10 to $6.20 per share, surpassing the previously indicated range of $5.90 to $6.05.
Burberry CEO Voices Tax-Free Shopping Concerns
The CEO of Burberry (NYSE:BABA), Jonathan Akeroyd, has voiced concerns that the lack of tax-free shopping for overseas tourists in the UK is making the country less competitive and benefiting European destinations like Paris, Milan, and Barcelona. Akeroyd noted a significant increase in visitor numbers to mainland Europe compared to London, which puts the UK at a competitive disadvantage.
Sony Considers Spinoff of Financial Services
Sony (TYO:6758) has announced it is considering spinning off and relisting shares of its financial services arm. This strategic shift aims to strengthen investments in Sony's entertainment business, generating excitement among investors and unlocking value within the Japanese conglomerate. The proposed plan involves Sony retaining a stake of around 20% and targeting a listing timeframe of two to three years.
ESPN Prepares for Streaming Service
ESPN, in collaboration with its parent company Disney (NYSE:DIS), is laying the groundwork for offering its channel directly to cable cord-cutters as a subscription-streaming service in the future. As consumers increasingly abandon traditional cable TV, ESPN acknowledges the inevitable shift and is actively preparing for this change under a project internally known as "Flagship."
IndiGo's Profit Hit by Fuel Costs
IndiGo (NSE:INDIGO), India's largest airline, reported lower-than-expected fourth-quarter profit due to the impact of rising fuel costs. The net income for the period ending in March was 9.16 billion rupees ($111 million), falling short of the 16.2 billion rupees anticipated by analysts. Despite this, revenue from operations experienced a significant surge of 77% to 141.6 billion rupees compared to the previous year.
Ant Group's Profit Declines
Ant Group, the fintech giant, witnessed a 56% decline in quarterly profit as the company shifted its focus from expansion to regulatory compliance, resulting in reduced investment gains. According to a recent filing, the Hangzhou-based company contributed approximately 3.18 billion yuan ($452 million) in profit to Alibaba Group Holding Ltd. in the three months ending December 31. Considering Alibaba's one-third stake in Ant, this corresponds to an estimated 9.6 billion yuan in profit for Ant.
Alibaba Begins Breakup with IPOs
In an effort to revive its revenue growth, Alibaba Group Holding Ltd. (NYSE:BABA) is embarking on the first phase of a highly anticipated breakup. The company plans to explore initial public offerings for its logistics and grocery arms while separating its $12 billion cloud business. CEO Daniel Zhang outlined this historic shakeup, with the grocery arm Freshippo expected to be listed in as little as six months, followed by the floatation of the massive Cainiao logistics arm within the next year to 18 months.