Japan's Economy Surpasses Expectations, IEA Raises Oil Demand Forecast, European Auto Sales Recover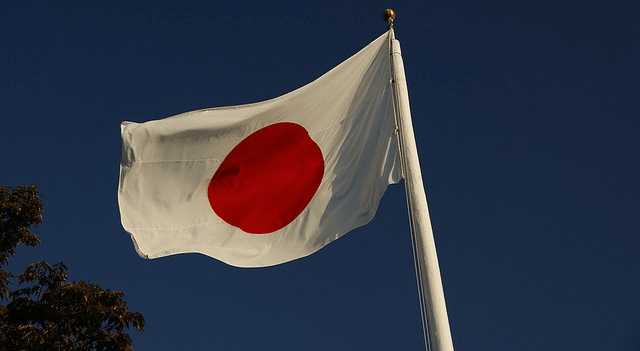 Debt Ceiling Optimism
Republican House Speaker Kevin McCarthy expressed optimism that a deal to raise America's debt ceiling could be reached by the end of the week. After meeting with President Joe Biden, McCarthy insisted on spending cuts in exchange for increasing the government's borrowing cap. As talks continue, Biden has decided to shorten his upcoming trip to Asia for the G7 summit, canceling planned stops in Papua New Guinea and Australia.
Truss Advocates Tough Stance in Taiwan
In a historic move, former British Prime Minister Liz Truss visited Taiwan, advocating for an "economic NATO" to take a tougher stance against China and urging current Prime Minister Rishi Sunak to declare China a security threat. China's embassy in London criticized the visit as a "dangerous political stunt."
Japan's Economy Surpasses Expectations
Japan's economy experienced growth for the first time in three quarters, expanding at an annualized rate of 1.6% from January to March. This surpassed economists' predicted growth rate of 0.7%. Despite declining exports, which saw their first drop in six quarters, strong domestic demand helped offset the decrease. Japanese stocks reached a 33-year high on Wednesday.
International Arrest Warrant for Lebanon's Central Bank Governor
Amid an investigation into alleged misappropriation of public funds, a French judge issued an international arrest warrant for Riad Salameh, the governor of Lebanon's central bank. Salameh, along with his brother and assistant, is under investigation in multiple European countries and Lebanon. He denies all accusations and failed to appear at a hearing in Paris.
Fund Managers Reduce Real Estate Allocations
Concerns about rising interest rates and declining demand have led fund managers to reduce their allocations to commercial real estate, reaching the lowest level since the 2008 global financial crisis. Bank of America's monthly fund manager survey revealed that a net 19% of managers worldwide were underweight in the sector in May, marking the lowest exposure level since December 2008.
UK MPs: Treat Cryptocurrency as Gambling
A cross-party group of MPs in the UK has recommended that the government treat cryptocurrency as gambling rather than a financial service, urging them to abandon plans for the Financial Conduct Authority to regulate the crypto industry. The Treasury select committee expressed concerns that regulatory oversight could create a misleading perception of safety and encourage individuals to invest in a speculative market they should avoid.
IEA Raises Oil Demand Forecast
The International Energy Agency (IEA) raised its forecast for global oil demand growth this year by 200,000 barrels a day to reach a total of 102 million barrels a day. The IEA highlighted China's increasing share of this growth, which has surpassed expectations, with the country accounting for 60% of all oil demand growth in 2023. In March, China's crude demand hit a record high of 16 million barrels a day.
European Auto Sales Recover
European auto sales witnessed a ninth consecutive monthly increase in April, as improved supply chains allowed carmakers to address backlogs of orders. New-car registrations rose by 16% to 964,932, according to the European Automobile Manufacturers' Association. However, despite the ongoing recovery, deliveries during the first four months of the year remained approximately 20% below pre-pandemic levels.
African Countries Face Austerity Measures
African countries are facing a dire situation due to overspending, the impact of COVID-19, and the war in Ukraine, which has drained foreign-currency reserves through increased fuel costs. This year, an average of 17% of government revenues in Africa will be allocated to servicing external debt, the highest proportion since 1999 when significant write-offs were made by wealthy nations. Consequently, the cash needed for essential sectors like education and healthcare will be consumed by domestic debt servicing.