Friday's Wall Street Highlights: Alibaba, Biogen, Uber, Meta, Amazon, Costco and more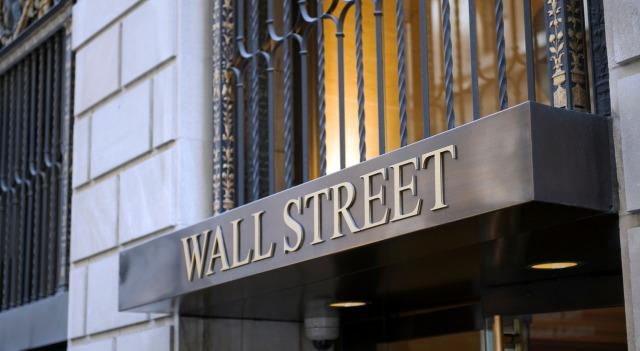 US index futures are moving with no clear direction, with a bearish trend, due to anticipation around the June US jobs report, Payroll. Investors are waiting for the data to assess the performance of the job market and its possible influence on the economy.
By 07:01 AM, Dow Jones Futures (DOWI:DJI) were down 3 points, or 0.01%. S&P 500 futures were down 0.05%, while Nasdaq-100 futures were down 0.14%. The 10-year Treasury yield is at 4,066%.
Elsewhere, European stocks are operating close to stability, but are on track to end the week at their lowest levels since March, due to indications throughout the week of a tightening stance by central banks on monetary policy. In Asia, markets closed lower, with the Hong Kong HSI index down 0.90% and the Shanghai Composite down 0.28%. The Tokyo Stock Exchange's Nikkei 225 index fell 1.17%.
Janet Yellen, Secretary of the US Treasury, held informal discussions with Liu He, Vice Premier of China, and Yi Gang, President of the People's Bank of China, during their visit to the Asian country. These meetings are part of the strategy to promote stability in economic and diplomatic relations between the two nations. Yellen said she was "concerned" about the new export controls imposed by China, in her first speeches in Beijing.
On Friday's American economic agenda, the US Department of Labor releases, at 8:30 am, the June Payroll, with an average expectation of market agents for the creation of 225,000 formal job openings, below the 339,000 in May. The Baker Hughes rig count will be released at 1 pm.
Elsewhere in commodities markets, West Texas Intermediate crude for August was up 0.58% to trade at $72.22 a barrel. Brent crude for September is close to $76.91 a barrel. Iron ore futures traded in Dalian, China, fell 1.87% to $112.16 a tonne.
At the close of Thursday, the numbers for the US economy released yesterday continued to show the labor market's resistance to the Fed's monetary tightening, which promotes greater caution that the US BC will continue to raise interest rates in the coming meetings. As a result, international risk assets closed the day down, while they also await today's Payroll data. After falling more than 500 points in morning trading, the Dow Jones ended the day down 366.38 points or 1.07% to 33,922.26 points. The S&P 500 fell 35.23 points, or 0.79%, to 4,411.59 points. The Nasdaq Composite fell 112.61 points, or 0.82%, to 13,679.04 points.
The ADP job creation data released yesterday showed a number of 497,000 jobs in June, with a projection of 250,000. In the month of May, the number had been 278 thousand, that is, there was an acceleration in the pace of job growth in the country. This was also reflected in the numbers for the services sector, with the ISM PMI index for this sector rising to 53.9 points against 51 expected. Employment and new orders rates also rose.
Investors are awaiting the start of the US second-quarter earnings season starting next week.
Wall Street Corporate Highlights for Today
Apple (NASDAQ:AAPL) – Apple plans to launch its Vision Pro headset in select US markets early next year with in-store appointments and promotions. The company will designate special areas with demo units and sizing tools. The headset will also be sold online in the US before expanding to other countries. Apple is working on a cheaper model and a second-generation Pro version for later release.
Alphabet (NASDAQ:GOOGL) – Google delayed the launch of its custom chip for Pixel smartphones, internally called Redondo, to 2025. The company planned to replace Samsung's semi-custom chips and switch to TSMC (NYSE:TSM) to manufacture the chips called Tensors. The new chip, called Laguna, will be based on TSMC's 3-nanometer manufacturing process.
Meta Platforms (NASDAQ:META), Twitter – Twitter has threatened to sue Meta Platforms over its new Threads platform, alleging hiring of former Twitter employees with access to confidential information. Meta has denied the allegations. Meanwhile, Elon Musk, owner of Twitter, commented on the competition. Threads amassed 30 million subscriptions within 18 hours of its launch.
Uber (NYSE:UBER), Meta – PwC Australia has advised Uber and Facebook to restructure their operations due to a law combating tax evasion in Australia. However, both companies were surprised to discover that PwC's advice could have been based on leaked government plans. PwC is under pressure to disclose all clients it has advised based on this leaked information. Uber and Facebook said they were unaware of PwC's wrongdoing and had taken steps to comply with the law.
Uber, DoorDash (NYSE:DASH) – Delivery companies such as DoorDash, Uber and Grubhub have filed lawsuits against New York City over a new law requiring couriers to pay minimum wage. Companies question the fact that they are required to pay couriers for the entire time they are connected to the apps, and not just during deliveries. The law will take effect next week unless blocked by the courts.
Amazon (NASDAQ:AMZN) – Andy Jassy, ​​CEO of Amazon, rejects the idea that the company has fallen behind in the artificial intelligence race. He highlighted AI investments across the company, with a particular focus on services from Amazon Web Services (AWS). AWS launched the Bedrock service, offering language templates for building chatbots, as well as developing its own AI chips, Inferentia and Trainium. Jassy believes that Amazon has a real advantage in AI with these features. Despite recent cost cuts, Amazon continues to invest in AI as a strategic area.
Amazon, iRobot (NASDAQ:IRBT) – Amazon's proposed $1.7 billion acquisition of iRobot is under investigation by the European Commission over concerns that it could reduce competition and strengthen Amazon's position as a market provider online. Antitrust regulators around the world are increasing scrutiny of acquisitions made by tech giants, seeking to avoid data hoarding and dominance in new markets. Amazon says the acquisition will drive innovation and lower prices for consumers.
Alibaba (NYSE:BABA) – Alibaba has launched an artificial intelligence imager called Tongyi Wanxiang, competing with rivals such as OpenAI's DALL-E. Alibaba Cloud also released Tongyi Qianwen, a ChatGPT-like text generator. Other Chinese companies such as Baidu (NASDAQ:BIDU) and SenseTime (USOTC:SNTMF) have also released AI generators. In other news, Ant Group will receive a fine of at least $1.1 billion. The decision will allow Ant Group to obtain a license as a financial holding company and revive its IPO plans.
Broadcom (NASDAQ:AVGO) – Broadcom announced that it will invest in an EU-funded program to develop the semiconductor industry in Spain. The project, valued at up to $1 billion, will involve the construction of large-scale semiconductor facilities. The Spanish government has earmarked billions of euros from EU pandemic relief funds to subsidize the development of the sector. The initiative aims to strengthen the European chip industry and reduce dependence on supply from the US and Asia.
Zoom Video Communications (NASDAQ:ZM) – Zoom is increasing its investments in the Asia-Pacific region to drive growth despite post-pandemic challenges. The company is expanding its presence with data centers in Singapore and research and development centers in India. Additionally, the company is investing in AI and expanding features like Zoom IQ.
Cronos Group (NASDAQ:CRON), Altria Group (NYSE:MO) – Cronos Group, a Canadian cannabis producer backed by Altria Group, has confirmed that it is in talks with potential buyers for a possible sale of the company. Curaleaf Holdings is one of the interested companies. Cronos posted a loss in the first quarter of 2023.
Johnson & Johnson (NYSE:JNJ), Bausch + Lomb (NYSE:BLCO) – Bausch + Lomb has acquired the Blink brand from Johnson & Johnson for $106.5 million as part of its efforts to strengthen its eye care product portfolio . The Blink brand includes eye drops and drops to relieve dry eye symptoms. This is Bausch + Lomb's second acquisition in two weeks, following the agreement with Novartis (NYSE:NVS) to buy ophthalmic products. The company is separating from Bausch Health Companies. The global dry eye market is estimated at US$5 billion.
Pfizer (NYSE:PFE), Caribou Biosciences (NASDAQ:CRBU) – Pfizer invested $25 million to acquire a minority stake in Caribou Biosciences, a biotechnology company specializing in cell therapy using CRISPR genome-editing technology. Pfizer's investment boosted Caribou shares by more than 61%. The funds will be used to advance an experimental CAR-T cell therapy, CB-011, in early-stage testing in patients with blood cancer.
Biogen (NASDAQ:BIIB) – The Alzheimer's treatment called Leqembi, developed by Biogen in partnership with Eisai, has received full approval from the Food and Drug Administration (FDA). The Centers for Medicare and Medicaid Services had already announced that they would cover most of the cost of Leqembi, which costs $26,500 annually, for patients if it gets full FDA approval.
Dish Network (NASDAQ:DISH), EchoStar (NASDAQ:SATS) – Charlie Ergen, president of Dish Network, is considering a merger between Dish and EchoStar. The companies have hired consultants, but there are no details on the timing or size of the deal.
Comcast (NASDAQ:CMCSA) – Mike Cavanagh of Comcast announced leadership changes at NBCUniversal, with Donna Langley assuming the expanded role of President, NBCUniversal Studio Group and Chief Content Officer. Mark Lazarus will be the new president of NBCUniversal Media Group, while Cesar Conde will have an expanded role as head of the news division. Pearlena Igbokwe will continue to lead the TV studios. Cavanagh will remain chairman of Comcast and will not name a new CEO. These changes aim to facilitate decision-making and promote collaboration within the company.
Shell (NYSE:SHEL) – Shell has informed investors that its second-quarter earnings will be lower, following Exxon's announcement earlier this week. While official results have yet to be released, the company expects gas trading profits to be considerably lower compared to the first quarter. The drop in profits comes after the record year of 2022, when energy prices rose due to geopolitical tensions in Ukraine.
Ford Motor (NYSE:F) – Ford Motor announced an increase in US auto sales in the second quarter, driven by improved supply chain and pent-up demand. Quarterly sales were up about 10% year-over-year, driven by an increase in truck sales. However, overall electric vehicle sales have declined due to supply issues.
Stellantis (NYSE:STLA) – Canada will provide up to C$15 billion in manufacturing incentives for the Stellantis-LG Energy Solution battery plant in Ontario. The deal aims to attract clean tech projects and boost the electric vehicle supply chain. Funding will be split between the federal government and the province of Ontario, following a model similar to the agreement with Volkswagen. Production is scheduled to start in 2024, creating thousands of jobs. Incentives will be based on the production and sale of batteries.
Tesla (NASDAQ:TSLA) – Tesla has offered cash rebates to boost sales in China, a day after making a pledge with 15 other companies to avoid unusually high prices. At the same time, workers at the Shanghai factory received notices of layoffs. In other news, US auto safety regulators are seeking updated responses from Tesla regarding its ongoing investigation related to 830,000 vehicles and the Autopilot driver assistance system. The National Highway Traffic Safety Administration (NHTSA) sent a letter to Tesla requesting updates and responses by July 19.
Nikola (NASDAQ:NKLA) – Nikola has again postponed its annual shareholder meeting due to a lack of sufficient votes for a proposed increase in the number of shares. The company is looking to issue more shares to raise funds. A proposed amendment to Delaware corporate law may facilitate passage of the proposal.
Blackstone (NYSE:BX), TPG (NASDAQ:TPG) – Private equity firms including Blackstone and TPG are considering competing bids to acquire Standish Management, a third-party services company for the buyout industry, in a deal that could reach $ 1.7 billion. The company is being advised by Morgan Stanley, and Thomas H. Lee Partners has also expressed interest. Standish, which manages about $450 billion in assets, is seen as an attractive investment given its predictable revenue and ability to grow through acquisitions. However, economic uncertainty may affect buyers' decision due to the slowdown in private equity fundraising.
Goldman Sachs (NYSE:GS) – According to Goldman Sachs, the increase in the use of electric vehicles is a crucial factor for the growth in demand for copper. The bank predicts that demand from the electric vehicle sector will reach 1 million tonnes this year and reach 1.5 million tonnes in 2025. Copper is ideal for power transmission in electric vehicles. Although copper prices have fallen recently, the bank remains bullish on electric vehicle sales in China. The amount of copper used in electric vehicles could decrease in the long term. In other news, a Chinese state-owned newspaper refuted Goldman Sachs research that recommended selling shares in local banks. The Securities Times argued that the negative assumptions were misinterpretations of the facts, highlighting the efforts of Chinese banks to reduce real estate lending risks. This public rebuke reflects Beijing's discomfort with the erosion of investor confidence and highlights Wall Street banks' complex relationship with Chinese authorities.
Morgan Stanley (NYSE:MS) – Morgan Stanley is more optimistic about the chip sector in China, Japan and South Korea due to the long-term prospects for semiconductors related to artificial intelligence. The broker raised the chip sector in China and Japan to attractive and raised price targets for companies including Samsung Electronics and SK Hynix. The company has also seen an increase in demand for AI semiconductors in recent weeks. Korean memory chip makers such as SK Hynix are expected to benefit from the DRAM market growth in the coming years.
UBS (NYSE:UBS) – UBS has announced management changes stemming from the Credit Suisse acquisition, including the hiring of former Credit Suisse managers. The bank will return to Australia and India in the wealth management sector and take over Credit Suisse's remittance finance business. In other news, Credit Suisse is facing a lawsuit in Japan over securities linked to a fund managed in partnership with Greensill Capital, which went bankrupt. The plaintiffs allege that the bank provided inadequate information about the product sold, the returns of which were linked to a fund that subsequently collapsed.
Booking Holdings (NASDAQ:BKNG) – Booking Holdings will seek to convince EU antitrust regulators to approve the acquisition of Etraveli Group, despite concerns about competition. The European Commission said the deal would strengthen Booking's dominant position in the accommodation market and expand its reach into travel services. Booking will have a hearing with regulators to address these concerns and may need to offer solutions to avoid a deal rejection. The final decision will be made by August 30th.
Levi Strauss & Co (NYSE:LEVI) – Levi Strauss & Co lowered its full-year profit forecast due to higher costs and declining sales in its North American wholesale channels. The company plans to lower prices on certain products to attract more price-sensitive shoppers. Second-quarter net income was down 9%, and Levi's expects lower adjusted gross margin and reduced revenue growth. The decline in wholesale sales is a trend that may call for more promotions and price reductions. The company posted a net loss of $1.6 million in the second quarter.
Macy's  (NYSE:M) – Macy's jumped on the bandwagon by launching its Black Friday-like summer savings event in July. The sales event will run from Thursday July 6th to July 12th to attract shoppers looking for great deals.
Costco (NASDAQ:COST) – Comparable sales for Costco stores in June were down 1.4%. According to the retailer, this decrease was largely attributed to lower gasoline prices, which negatively affected sales by 4 percentage points. However, excluding the effects of gasoline prices and exchange rates, comparable sales in June were up 3%.
Market view
Xpeng (NYSE:XPEV) – Shares in XPeng, the Chinese electric vehicle maker, are down 2% in premarket trading on Friday after a ratings downgrade by Bocom International from "Neutral" to "Sell". The brokerage expressed concerns about optimistic sales expectations for XPeng's new G6 model and highlighted challenges such as fierce competition and pressure on the company's margins.
KLA Corp (NASDAQ:KLAC) – KLA Corp has been downgraded to "Sector Weight" from "Overweight" by KeyBanc due to its position as a supplier of chip manufacturing equipment.
American Express (NYSE:AXP) – Shares in American Express fell 2.4% on Thursday after a rating downgrade by Baird from "Outperform" to "Neutral", citing low expectations for the upcoming quarterly results. The price target was maintained at $185. The company's forecast net interest margin was considered softer due to rising funding costs and changing funding mix. American Express will report second-quarter results on July 21.
Keurig Dr Pepper (NASDAQ:KDP) – Keurig Dr Pepper has been upgraded by Morgan Stanley analysts from "Equal Weight" to "Overweight" who believe the company's stock is ripe for a new boost. The price target was left at $36. They highlighted Keurig's increased market share in the soft drink sector, over-risk in the coffee segment and the low valuation of the stock as the main reasons for the upgrade. Keurig will report its second-quarter results on July 27.